11 Flares
Made with Flare

More Info

'>
11 Flares
×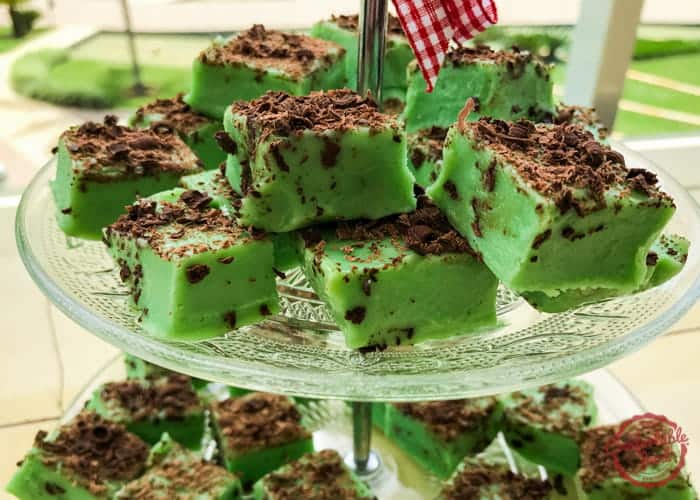 This fudge is so super easy to make and it's soooo good.  It's perfect for the holidays, or a sweet treat for any party or gathering.  You can make it as minty as you want, the flavor blends perfectly with the white chocolate.  Start off with a little mint, then add more until it's as cool and refreshing as you want it to be.  🙂
from: ben rayl
here's a video showing how to make it:
creamy minty fudge
prep time:

20 minutes

total time:

3 hours - including chill time minutes

makes:

25 - 30 squares
Ingredients
how to
Line an 8x8" square baking pan with foil and spray lightly with cooking spray and set aside.
Boil water in a large pot, and place a heatproof bowl on top.  Add the chocolate and butter, and stir until melted and combined, then stir in the condensed milk.
Stir in the peppermint extract and the food coloring a little at a time, until it reaches the desired color.
Pour the fudge into the prepared pan, cover with plastic wrap and refrigerate for 2 - 4 hours, or until set.
Remove from the pan, and remove the foil, then grate the chocolate mint bar over the top and cut into squares.