7 Flares
Made with Flare

More Info

'>
7 Flares
×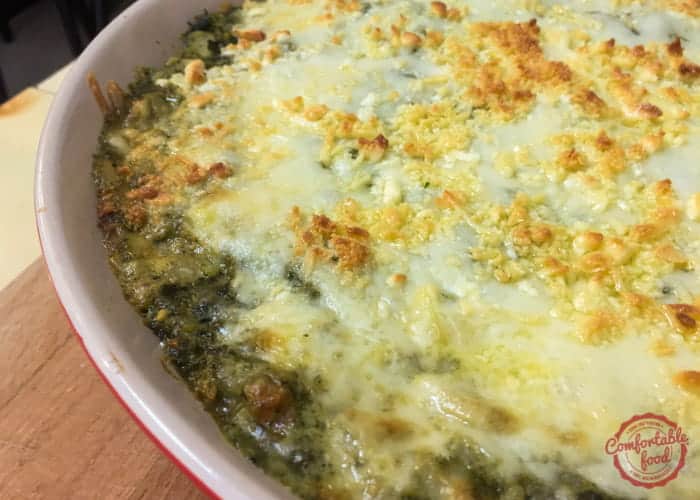 Believe it or not, this was the first time in my 45 years on this planet that I have made artichoke dip.  Of course I've eaten it a thousand times, but I've always thought of it as something I eat at other people's houses, or buy in a store pre-made, haha.  My friend and I were throwing a super bowl party yesterday, and when we were planning out a list of things to make, it came up – and seemed like the perfect time and perfect opportunity for me to tackle this beast.
So . . . I sat down and wrote this recipe for what I thought sounded like the best flavor combination for it, we threw the ingredients together and waited patiently for the result.  Not often do I get a recipe right on the very first try, but I have to say that this was probably the best 'party dip' I've ever had.  The flavors are perfectly balanced, nothing really takes over – they all blend together to make the creamiest, cheesiest, gooeyist deliciousness ever.  Try it for your next party, get-together or brunch and let me know how it goes, I'd love your feedback.  🙂
from: ben rayl
here's a video showing how to make it:
rich and creamy asiago spinach artichoke dip
prep time:

15 minutes

total time:

45 minutes

makes:

a lot - enough for 8 - 10 party guests
Ingredients
how to
Pre-heat your oven to 350 degrees F.
Roughly chop the artichoke hearts and but in a medium sized mixing bowl.
Add the remaining ingredients (keep aside a little bit of the asiago and parmesan for sprinkling on top) and mix together well, then put in a 1.5 quart baking dish.  Sprinkle the reserved cheese over the top, and press the dip firmly into the pan.
Bake for about 45 minutes, or until the cheese is golden brown and bubbly.
Allow to cool for about 15 minutes, then serve with toasted pita chips.
click here for a printer friendly, text version