Absolutely!! You can always freeze pizza dough. I am always doubling and tripling my pizza dough recipe to freeze some for pizza night with my favorite toppings to make life easier. It's so simple and effective.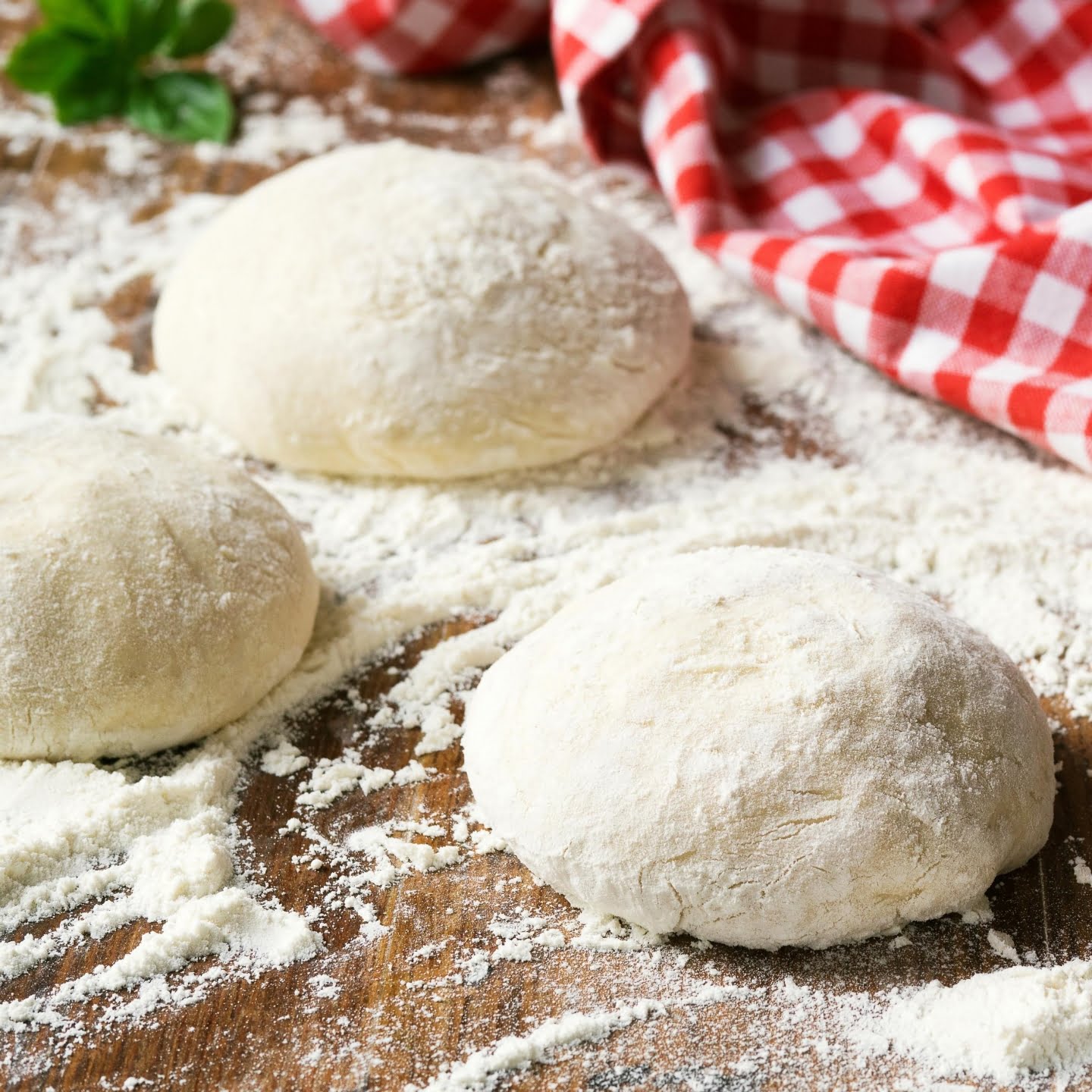 Contents
Homemade quick no yeast pizza dough is a cheaper and more convenient alternative to the store-bought dough, and it is easy to store for a quick meal in the future! Like my pizza pockets recipe!
In this article, we will go through the complete guide on how can you freeze pizza dough, while also answering some frequently asked questions.
🧊 Freezing Dough
Learn how to store pizza dough in the freezer with these 4 simple steps for the next time you're craving homemade pizza.
Make the pizza dough.
Choose a good pizza dough recipe. My foolproof pizza dough is perfect for a thin & crispy pizza crust or chewy, thick crust and only requires 1 hour and a half for proofing.
Let the dough rise.
Once you have mixed the ingredients in a bowl and kneaded the dough, allow it to rest to double in size. A quick proofing method like the one I use takes 1 to 2 hours at room temperature and up to 24 hours if you are choosing the cold ferment process in the fridge overnight.
Making dough balls
Once the dough has been proofed, you will need to portion it into equal-sized balls.
Lightly coat each dough ball with flour and roll them around on a clean surface until each ball is smooth and rounded, then transfer the dough balls to a sheet pan lined with parchment paper, some baking spray, or a little olive oil so that the balls won't stick to the pan.
Note that the pan needs to fit in your freezer, so choose one that's suitable.
Freeze The Dough Balls
Place the sheet pan in the freezer for 4 hours until the dough balls have firmed up, then transfer each dough ball to a freezer bag or wrap each ball in plastic wrap and freeze them inside an airtight container.
The trick to prevent freezer burn when freezing pizza dough is to keep it airtight. Otherwise, the dough will discolor and lose its texture.
💭 Thawing frozen pizza dough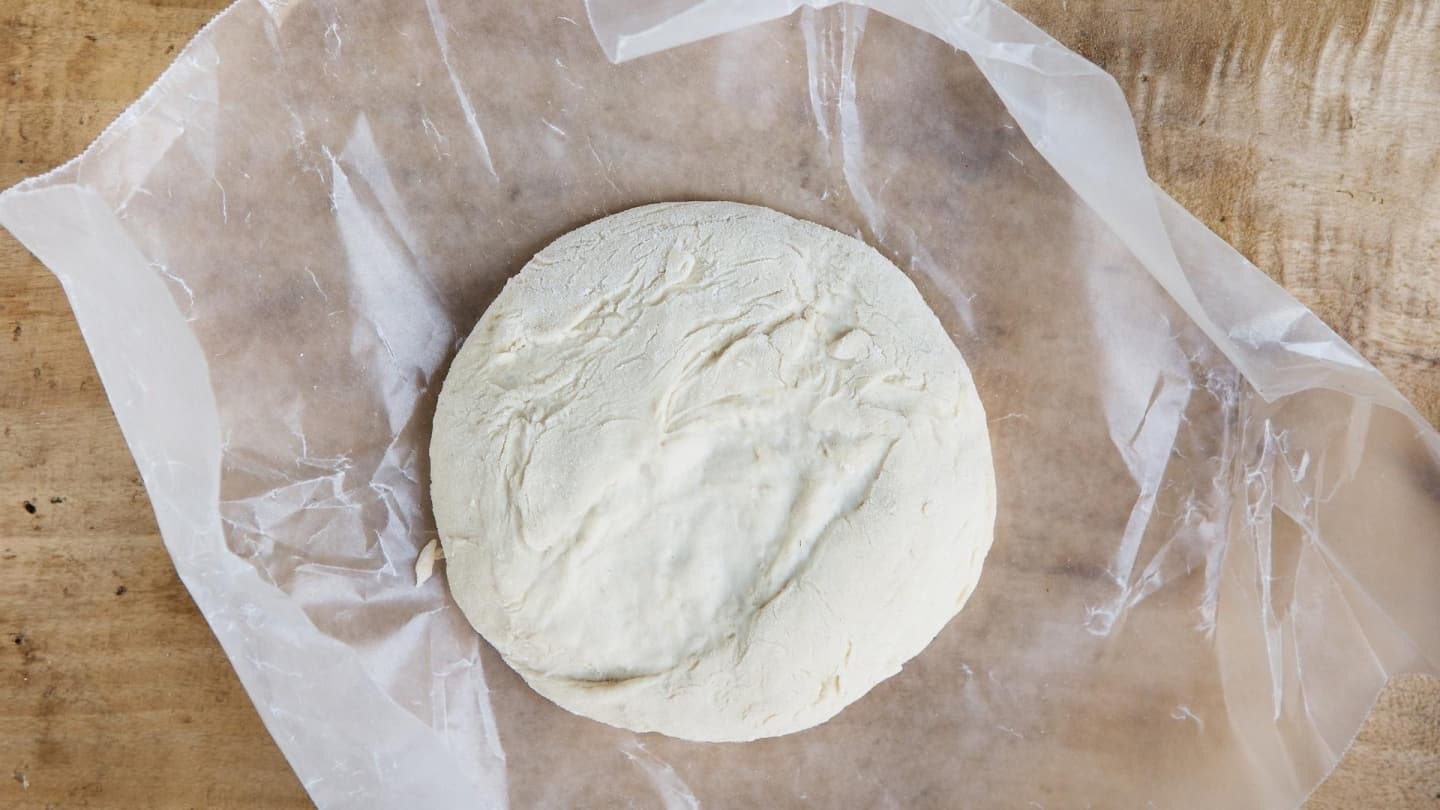 The best way to thaw pizza dough is by placing the dough balls in the refrigerator overnight and allowing the dough to warm at room temperature on a work surface 30 minutes to an hour before stretching it out.
Once the dough becomes soft, you can begin to stretch the dough.
A quicker method to thaw pizza dough is using a lukewarm water bath and submerging the dough balls covered in plastic wrap in the warm water. It takes roughly an hour or so for the dough to become soft enough to stretch.
An alternative method is removing the frozen dough from the freezer, then wrapping and placing it into a bowl with enough room to expand covered with a towel. The dough will rise slightly and become soft in roughly 2 hours. Let it sit there for about two hours, at which time the dough will thaw, soften, and rise.
🔪 Making your own frozen pizzas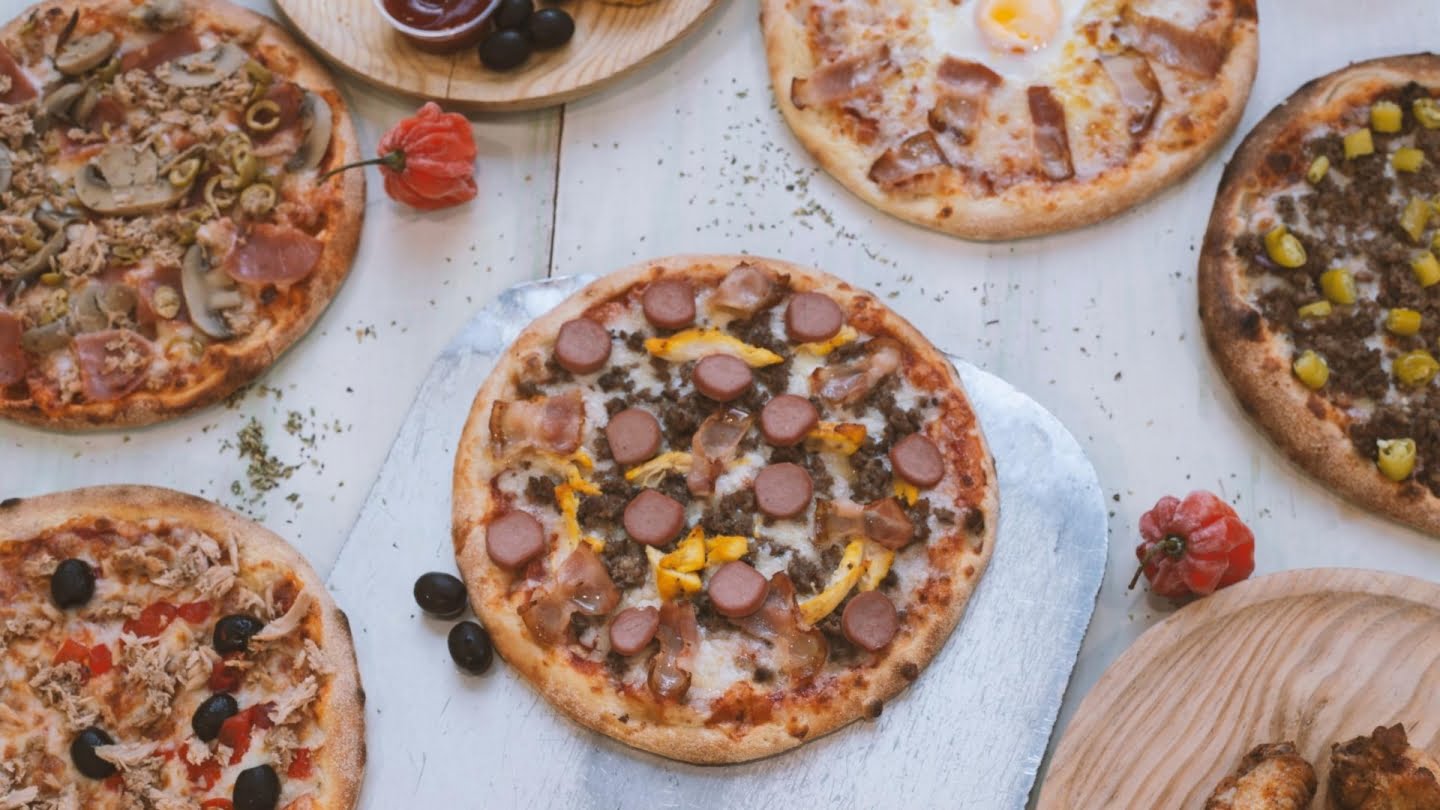 Making individual frozen pizzas is one of the quickest and best ways to enjoy homemade pizza!
Instead of freezing the pizza dough balls, you stretch them out and place them on individual pizza trays, then add your pizza sauce and favorite toppings before covering each readymade pizza in plastic wrap.
The pizzas will last for up to three months frozen and can be baked from frozen in a preheated oven at 400 degrees Fahrenheit (200 degrees Celsius) for 25 to 30 minutes until golden brown and piping hot.
📖 Related Articles
Learn more about pizza recipes, tips and best practices when making pizza. Including how to make my homemade easy and quick buffalo chicken pizza.
If you are looking for more dough inspiration recipes check out my phyllo dough recipes collection with the easiest recipes to make for your family. And my homemade fried dough recipe ready in just 15 minutes!
🙋 Frequently Asked Questions
Does freezing pizza dough kill the yeast?
Not exactly, as the dough cools in colder temperatures, the yeast becomes dormant. Once the pizza dough thaws and becomes warm, the yeast reactivates, and the dough starts to rise again.
Although the longer the dough is frozen, the more chance of crystals forming, which can damage the yeast cells. A way to counteract this is by using more yeast in the dough.
Will freezing change the taste or texture?
The texture may change slightly compared to the fresh dough. Although that depends on how long the dough has been frozen.
Pizza dough can discolor and lose its texture when left in the freezer for over 3 months and even quicker if it is not stored correctly in airtight conditions.
How to prevent freezer burn?
Freezer burn is the process of air oxides in the freezer that dry out and discolor food.
To prevent this from happening to your pizza dough, make sure the dough is wrapped in plastic wrap and kept inside a freezer bag or an airtight container.
📋 Takeaway
The freezing techniques demonstrated in this article are extremely convenient when you want to make homemade pizzas the following day, and freezing readymade pizzas is even better when you want a delicious pizza in a hurry.
If you want to refrigerate pizza dough rather than freeze it, check out my article on how long does pizza lasts in the fridge.
Try one of my comfort recipes for your next family meal! And if you have any questions, I'm here to help!