Milkshakes are one of life's most simple delights. This creamy and sweet treat only requires a big splash of milk and whatever ingredients you want to create a treat that's not only incredibly refreshing but is also deeply rich and satisfying.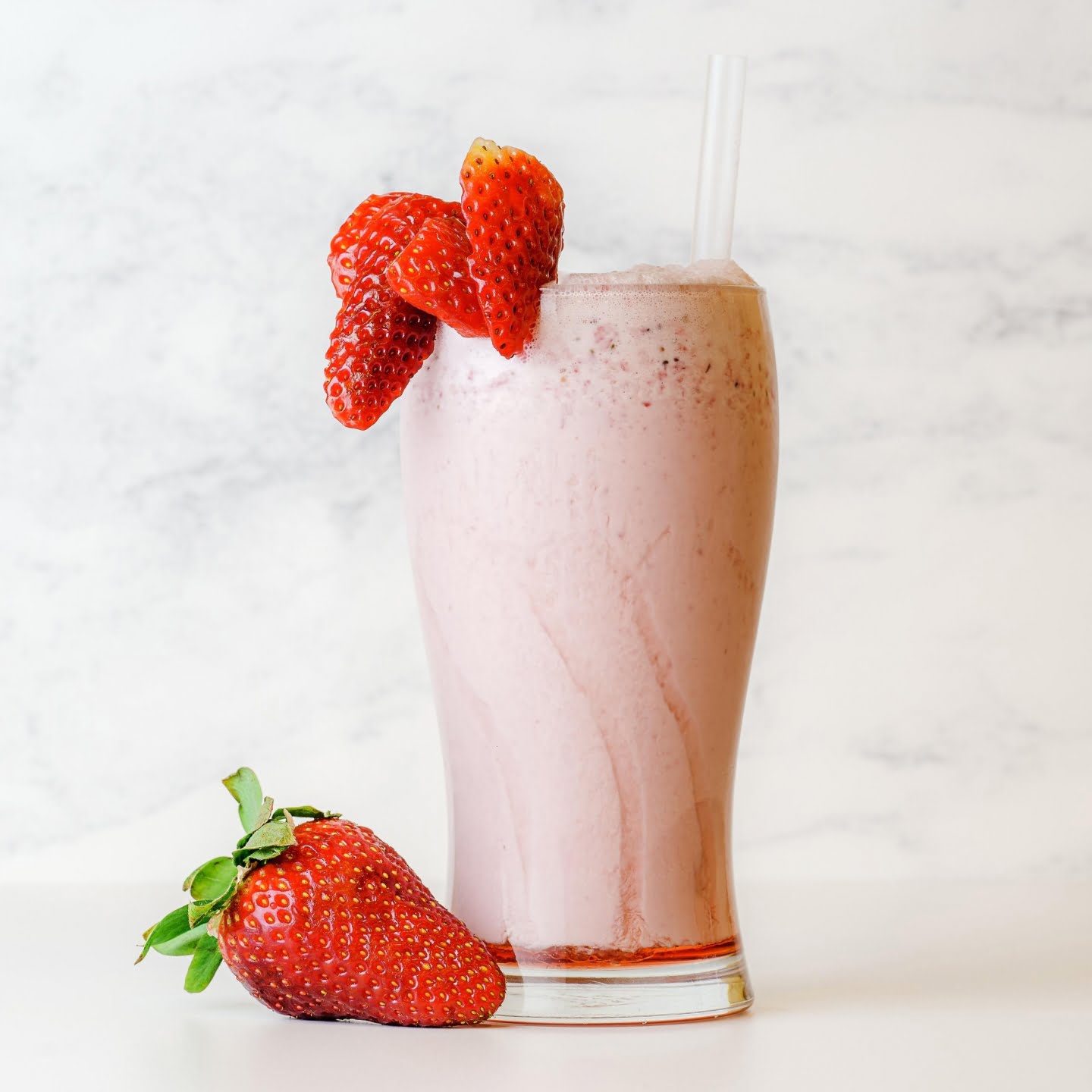 Contents
To create endless flavor and texture combinations, you can combine the milk with any other ingredients of your choice, such as fruit, oreo cookies, chocolate bars, and even ice cream.
Milkshakes have been a staple dessert across America for many generations. Yet, many milkshake fans continue to innovate and create exciting variations of it to this day.
You've likely seen a few incredible-looking milkshakes that you want to try out for yourself, but you wouldn't even begin to know where to start in making one of your own. If this is the case, then you should take a good long look at this guide we've put together for you today.
Grab your favorite ingredients and your kitchen implements because we're about to show you how you can create perfect milkshakes every single time, all entirely within your own kitchen!
How Do You Make a Milkshake?
Unfortunately, there is no single perfect method for creating amazing milkshakes every time, and trying to narrow it down to just one method would be a foolish endeavor.
The best method that you can use to create a milkshake will depend on the type of milkshake you want to create, the ingredients you want to include, and the implements you have around you.
Milkshake Base Recipe:
4 large scoops (1 ½ cup) vanilla ice cream
¼ cup milk
Optional Milkshake Toppings:
whipped topping
sprinkles
maraschino cherry
Milkshake Flavors:
½ pound of your fruit of choice. I really love strawberry, blueberry, raspberry, and blackberry. I also love banana and peanut butter!
How Do You Make a Milkshake with a Blender?
One of the most commonly used tools for making milkshakes is the trusty blender. Many households have one and typically use it to create smoothies.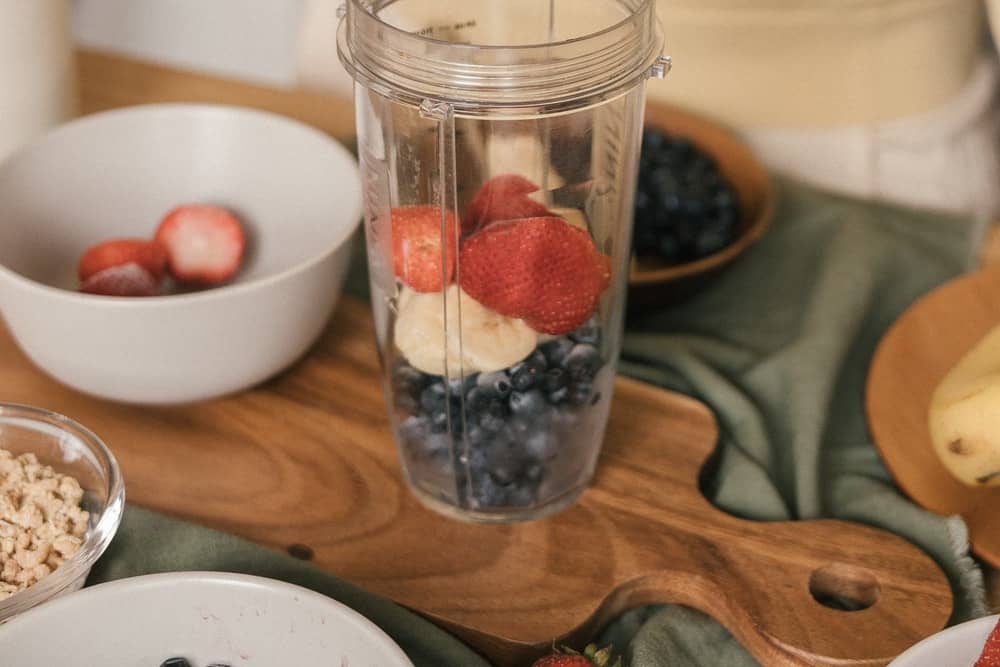 It turns out you can use them for thousands of recipes, such as soups, and of course, milkshakes!
Making a milkshake with a blender is possibly the easiest method of all. All you need to do is drop in the ingredients you want. This will include your milk, which could be ordinary milk or even plant-based milk, a few scoops of your favorite ice cream, and your extra ingredients.
Want to create a delicious strawberry shortcake milkshake? Blend some vanilla ice cream with chopped-up strawberries to create a rich and profoundly satisfying party for your palette.
Once your ingredients have been dropped into the blender, switch it on, and let the ingredients mix. You should control the blending throughout the process and change the speed as the ingredients mix together.
This is so you can achieve that perfect consistency, as if you blend too far, you can risk melting the ice cream, which can completely ruin that soft and fantastic texture.
And that's it! Once you've blended your ingredients as you see fit, pour them into a glass, insert a wide straw, and sip away!
How Do You Make a Milkshake With a Shaker?
For those amongst you who don't have a blender but have a cocktail shaker, this is the method for you. If you don't even have a cocktail shaker, don't worry, you can even use a simple bottle with a fixed lid to shake up your ingredients.
This method is most befitting of the name 'Milkshake,' as it requires some real elbow grease. Prepare to shake those arms about!
Start by inserting your ice cream. You can add as many scoops as you want. Still, we generally suggest adding around 1 to 2 scoops for that perfect texture and consistency. Then add your milk of choice.
Pour it on top of the ice cream. You will want more milk than ice cream. Otherwise, is it a milkshake at that point? And finally, add your chosen extra ingredients.
Unlike the blender, this step may require some extra actions. If you are adding chocolate or fruit pieces, you will want to make sure that you have cut them into pieces small enough to be consumed within the milkshake.
A blender would do this for you during the process, but you must cut your ingredients yourself when using a shaker.
After you've added everything to the shaker, give it a quick stir to break the ice cream down, seal the shaker or bottle, and then give it a good vigorous shake. Shake it in an up and down motion to ensure that every ingredient moves about and blends with the others.
You should aim to do this for around 15 seconds to get the best results. Keep shaking until you get the perfect texture. And then you're done! Enjoy your new milkshake as you wait for your arms to cool down!
How Do You Make A Milkshake With A Mixing Bowl?
If you're running low on milkshake-making options, then you should aim to follow the following guide.
Grab the largest mixing bowl you own and a whisk or a wooden spoon. Generally speaking, a whisk is the best choice, as it can allow you to fold lots of air pockets into the milkshake, to make it nice and fluffy when drunk, but a wooden spoon will work just as well.
From here, add all of your ingredients. This includes your ice cream, the appropriate serving of milk, and your chosen extra ingredients.
Again, much like the shaker method, you should aim to chop down your extra ingredients to be suitable for being consumed. If you have chunks of chocolate, make sure that they are small enough to fit up an average straw and not act as a choking hazard.
From there, grab your whisk or wooden spoon, and get to mixing. Mix for as long as you feel is appropriate. You'll be able to tell when the milkshake is ready by checking the consistency.
You can grab a spoon and lightly pull it through the mixture to check that it is not too runny and that there aren't still any large chunks of ice cream not yet mixed in. From there, serve, and enjoy!
📖 Easy Milkshake Variations
Milkshakes are fantastic and the best part is the unlimited possible milkshake variations. We're talking strawberries, raspberries, blueberries, and black berries. And I'm barely scraping the surface here.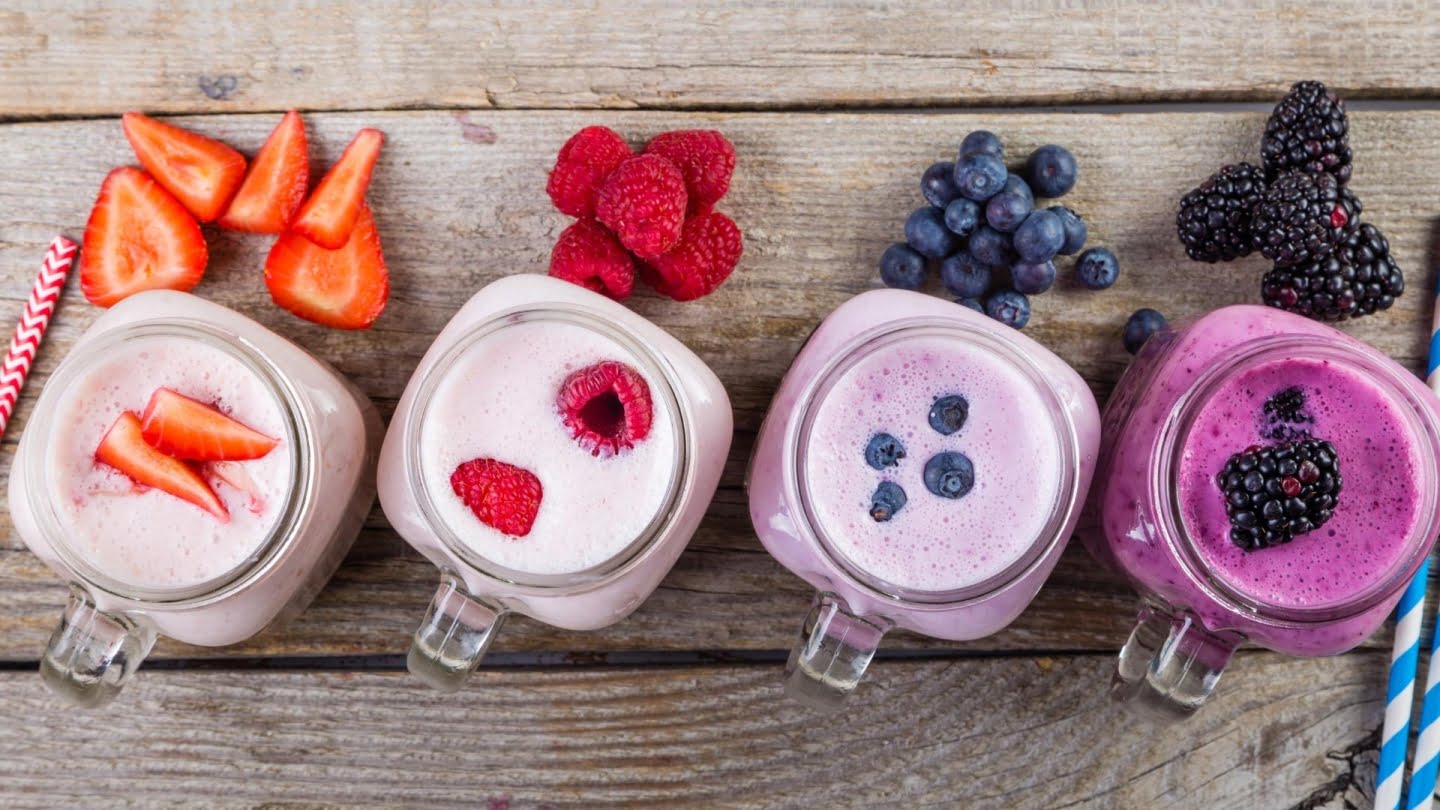 I love pairing my milkshake with cream cheese banana bread, chocolate chunk zucchini bread, and even buttermilk biscuits.
🍳 Related Cooking How tos
Do you love learning about food and cooking? Check out these great cooking how-tos, and always keep learning something new.
🌟 To Finish Up
We hope we've shown you just how easy it is to make the perfect milkshake every single time. You only need a few tools and a little bit of imagination to see what wild and wacky combinations of flavors you can create. Try making one of your own right now!
🙋 Frequently Asked Questions
What Can I Use Instead Of Ice Cream In A Milkshake?
If you don't have any ice cream but still want to create that classic milkshake texture, you can blend some ice cubes with the other milkshake ingredients.
Blended just right, these ingredients can create the right consistency that you know and love. Milk with higher fat content can also help to make a milkshake feel thicker, which is especially useful if you are without ice cream.
How Do You Make A Yogurt Milkshake?
Luckily, making a milkshake with yogurt instead of ice cream follows the same method as any other milkshake recipe. Add the yogurt in with your other ingredients. Then blend, shake, or mix them all until you get that perfect creamy consistency.
🎥 How to Make a Milkshake Video