One of the most frustrating things a baker may go through is incorporating butter in a recipe, only discovering that it has completely solidified.
Butter that has been 'softened to room temperature' is commonly called for in baking recipes, and there is sound reasoning behind this. When you mix butter and sugar, the sugar granules push their way through the fats, producing a trail of tiny air bubbles behind them.
The trapped air increases during baking, resulting in a soft and airy confection. The butter will not hold air if it is too cool, resulting in a thick, dense product. The air bubbles in the butter will collapse if it heats up.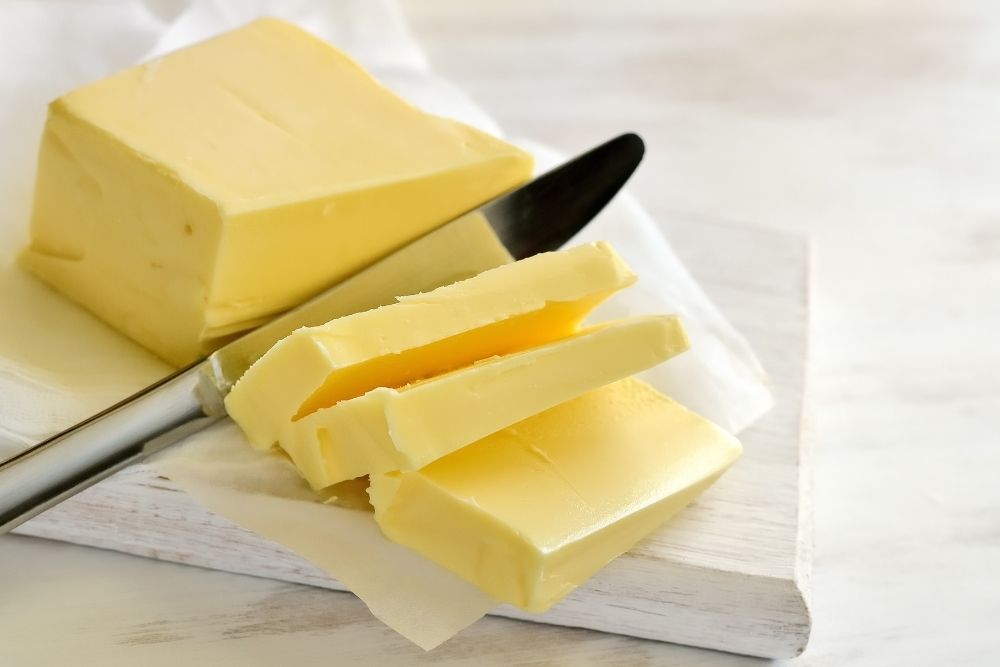 Contents
So, essentially, there is no way around it: if your butter is too hard, it should not be used in your baking recipe under any circumstances. If you try to cheat the system, your cakes will end up dense and heavy, utterly unlike what they appear like in the recipe photographs. Additionally, they won't taste nearly as good as they would have if you had followed the recipe step-by-step.
Beware: 'softened' butter is not the same as 'melted' butter. Therefore, you shouldn't attempt to melt the butter as an option. To complete the perfect recipe, you will need to find the happy medium between solid and liquid butter.
In this article, we will be providing you with a list of simple ways that you will be able to soften your butter without creating too much of a mess.
The Best Way to Soften Butter
Just about any professional chef will advise you that the best way to soften butter before baking is to let it soften at room temperature.
This is, without a doubt, the easiest way to prepare butter for any recipe, as all you need to do is place the butter in an area at room temperature and let the natural heat of your environment do all the hard work for you.
The only drawback to this strategy is that it involves preplanning. If your recipe needs to be completed within a short amount of time, this is probably not the best method to use, as it will require some time to soften the butter completely.
However, if you do remember ahead of time, you are in luck. All you need to do is let the butter rest at room temperature for around 30 minutes to an hour, based on how frigid it was when you started, as well as the overall temperature in the room.
The butter should easily dent when pressed, but it should not have become liquified. If it has started to melt during this process, place it back in the refrigerator for a couple of minutes to harden up a little before using.
The Quickest Way to Soften Butter
While it may be tempting to stick the butter into the microwave for a couple of minutes if you are short for time, this is definitely not an ideal method to be using.
The butter will soften slightly during this process, but the likelihood is that you will be left with a block of butter that is still solid in the middle while the outside has melted and created a sticky, wet puddle.
If you are looking for the middle ground method between microwaving the butter and leaving it to soften at room temperature gradually. In that case, there are a handful of options that you can use instead.
The quickest option to use is simply cutting the butter into smaller sections. Either slice the butter into cubes using a sharp, slightly heated knife or use a cheese grater to shred it into tiny, soft ribbons.
By doing this, the smaller sections of butter will soften much faster and can easily be mixed into your recipe in a shorter amount of time.
Again, be careful that the smaller chunks do not completely melt! If this happens, place them in the fridge to harden, but don't leave them in there for longer than five minutes: smaller butter sections will harden much faster than a larger stick.
More Easy Ways to Soften Butter
If you are searching for other quick methods to soften your stick of butter, here are a couple more alternatives that you may find helpful.
If you are looking for an option that will not only soften your butter but will also help you vent some pent-up anger - hey, we've all been there - you should try pounding the butter with a heavy object, essentially flattening it into a smooth, thin sheet.
Try putting the entire block of butter in a Ziploc bag or between two sheets of cling film, and knead it out like dough using a rolling pin or meat pounder. The butter will not only become warmed up by the friction, but the larger, thinner surface area will help it soften more quickly.
There is also the option to give your butter a water bath. To use this approach, simmer some water in a pot until it's just below boiling, then remove it from the heat. Insert a heat-safe plate or basin on top of the pot, containing the butter inside with the heat. This will allow the butter to soften gradually, but again, make sure you pay attention so that it does not completely melt!
Lastly, if you want to try softening the butter by using a microwave, here is how you can do it successfully: instead of inserting the whole block inside the microwave, cut it up into smaller pieces beforehand.
Then, heat the cubes in the microwave for five-second intervals, checking their form every time the timer goes off. This may feel a little more time-consuming than simply throwing the butter inside and letting it melt over time, but this way, you will be less likely to end up with a melted puddle.
Recipes Featuring Butter
Here are two of my favorite recipes that highlight butter.
Frequently Asked Questions
How do you melt butter in the microwave?
Place butter in a microwave-safe bowl and cover with a small plate or parchment paper. Place the bowl in the center of the microwave and heat in 10 second intervals. Every 10 seconds check the butter with a spatula to gauge its softness.
Related Cooking How-tos
I'm constantly preparing and cooking savory comfort food recipes and love sharing cooking techniques I use and love.
How to Soften Butter
We know that it can be frustrating to use softened butter, especially if you do not have the time to let it soften gradually. Hopefully, you will have found a successful method in our list above.
Good luck, and happy baking!
Try one of my comfort recipes for your next family meal! And if you have any questions, I'm here to help!