Today, I will be explaining how to toast pecans to add more flavor, aroma, and crunch to different recipes. Best of all, it is effortless to do so. 
Native to the southern United States and northern Mexico, pecans are nutritious tree nuts. Packed with fiber, zinc, thiamine, and copper, this species of hickory can also pack a flavorful punch when toasted in the oven or on the stove.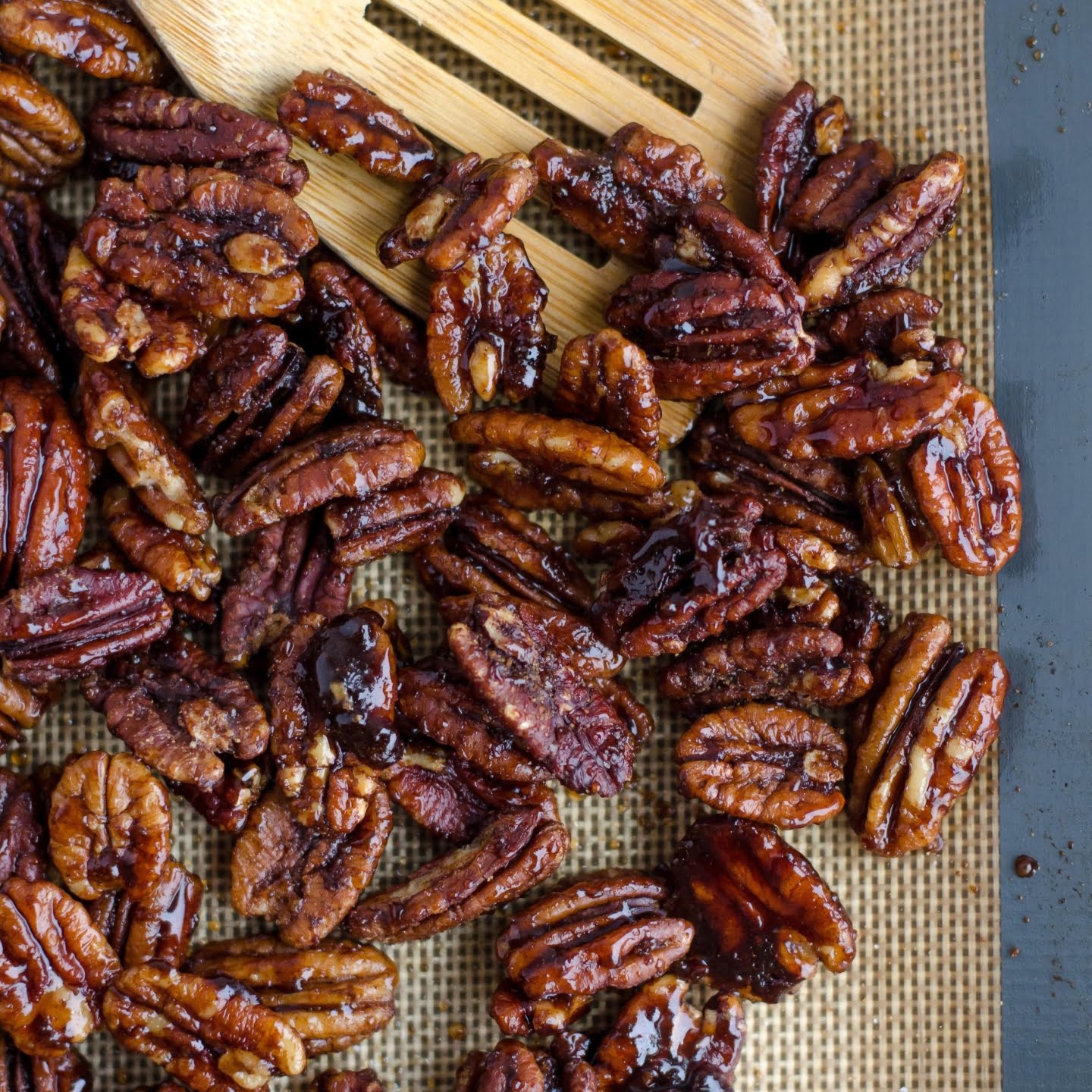 Contents
The cooking times vary depending on the toasting method you go with and how many pecans you toast. But that doesn't mean you should walk away as they can quickly become burnt within a minute or so.
Read on as I guide you through the simple process of toasting pecans to enhance the flavor and texture of your favorite recipes.
Whether you're making a salad, some baked goods such as a pecan pie, or some small snack, toasted pecans will change the way you prepare these forever.
Toasting Pecans: How To
Before you start toasting pecans, you will need to prepare them properly. Start by toasting the pecans in some sort of fat. What fat you use is your preference, such as clarified butter, brown butter or olive oil. 
By doing this, you will be adding more flavor to your dish, and it will help the seasoning stick if you use any.
Instructions
Let's look at how to toast pecans properly, easily, and quickly.
Oven
Start by preheating the oven to 350 degrees Fahrenheit (180 degrees Celsius).
Spread out your pecans evenly across a baking sheet lined with parchment paper.
Place the pecans into the oven and bake for 5 to 10 minutes.
Stir or shake the pan periodically to ensure the nuts are evenly brown and do not burn.
Remove from oven and let cool completely before storing.
Stove
Preheat the stove on medium heat.
Place your pecans into a skillet and toast until they are browned. Ideally, they should become one shade darker than their original color.
Toast until they are fragrant. This should take around 2 to 5 minutes.
And, that's it! See, I said it was easy. Just make sure you remain with the pecans as they toast and stir or shake them occasionally; otherwise, they will become burnt and unusable.
Helpful Recipe Tips And Variations
If you want to add a little extra kick to your pecans, you can always season them with salt, pepper, garlic powder, cayenne pepper, or cinnamon. Of course, you can also add other ingredients like dried cranberries, chocolate chips, and whatever you're craving!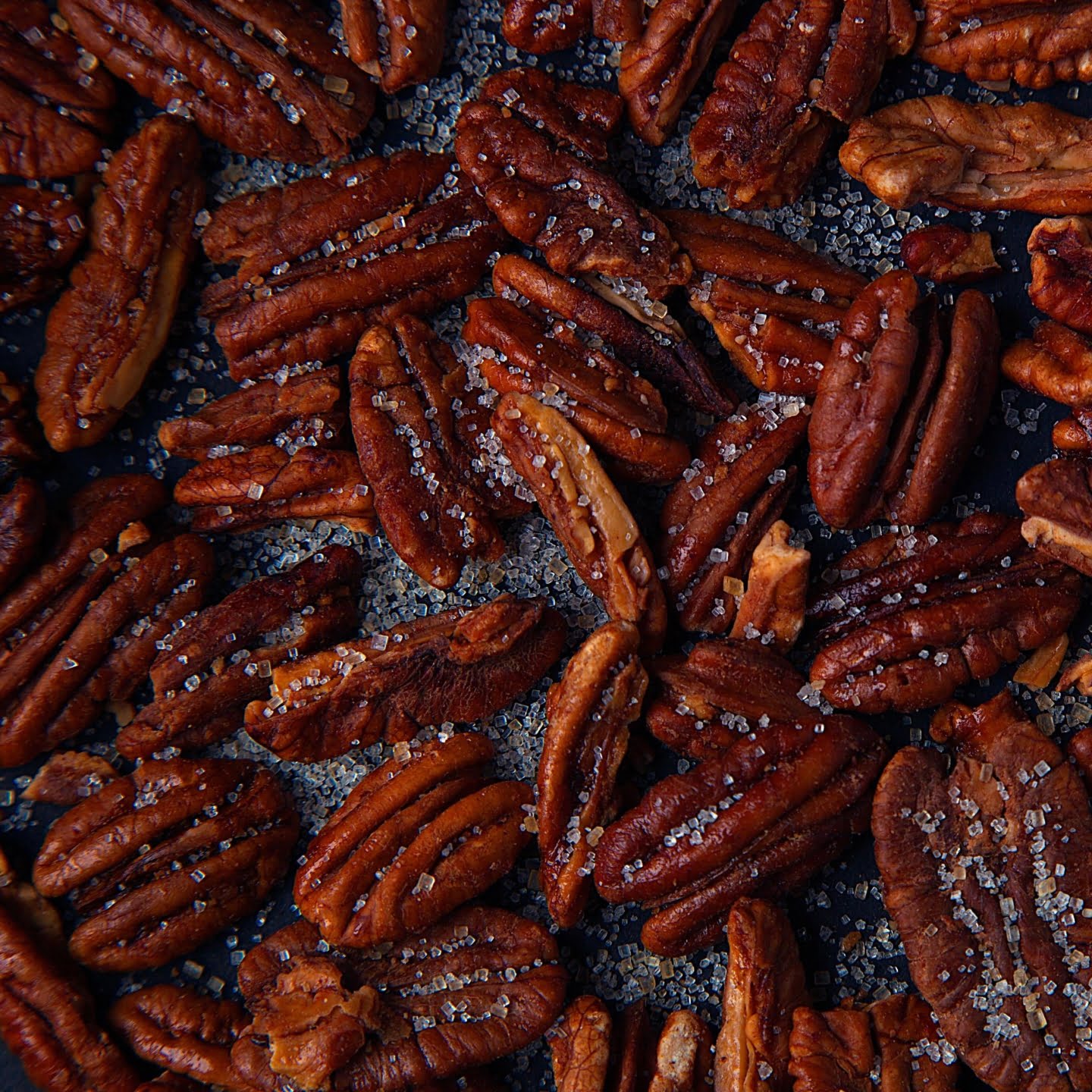 By using different oils and different seasonings, the ingredients will stick better and not get lost amid the recipe.
You can also experiment with different types of oils such as coconut oil, almond oil, avocado oil, or hazelnut oil. In addition, you can replace the butter or oil with apple cider vinegar or lemon juice for a healthier version.
This will significantly decrease your calorie intake and is ideal for those watching their weight more carefully.
There are some other methods of toasting pecans too. You can also try roasting them over an open flame using a torch or grill. You can even roast them in the microwave.
Place them onto a plate covered with parchment paper and cook at full power for 1 minute. Remove the cover and continue cooking for another 30 seconds.
The best part about these methods is that they don't require any special equipment. They are quick, easy, and healthy. That's why I recommend trying them out.
You may find that one method works best for you, but you will not know which is best until you try them all.
Why Toast Pecans?
Toasting nuts, such as pecans, brings out their flavor and makes them easier to eat. This is because roasted nuts have a much higher nutritional value than raw ones. Toasted nuts contain more fiber, vitamins, minerals, antioxidants, and protein.
Plus, they taste great.
So, next time you want to make a sweet snack, consider adding some toasted pecans to your recipe. They'll add a lot of flavor and texture without adding a ton of calories.
You can use either dry-roasted or salted pecans. Dry-roasted pecans are usually sold in the bulk section of grocery stores.
Salted pecans are often found in the snack aisle. Either type of nut will work well in a variety of recipes.
Related Cooking How-tos
As an avid lover of comfort food and cooking techniques, here are a few helpful cooking articles to check out.
Frequently Asked Questions
Can you toast pecans without oil or butter?
Yes, you can toast pecans without oil or butter. Toasting this way results in dry and crisp pecans, perfectly suited for salads.
How do you when pecans are toasted?
The moment you begin to smell their nutty aroma, your pecans are toasted to perfection.
In Summary
If you're looking for healthier alternatives to traditional desserts, then you should give toasted pecans a try. These nuts are packed with nutrients and are incredibly versatile.
From savory dishes like salads and sandwiches to sweet treats like cookies and cakes, pecans are an excellent choice.
They are high in both fat and fiber, so they won't leave you feeling bloated or sluggish after eating them. Plus, they provide essential fatty acids and vitamin E.
So, don't wait. Instead, try toasting some pecans today and enjoy the delights they have to offer in all kinds of recipes.
Try one of my comfort recipes for your next family meal! And if you have any questions, I'm here to help!