Cooking rice on your stove can take a long time, and you'll have to hover over it the whole time to make sure that it doesn't burn or boil over!
Luckily, this is where the handy rice cooker comes in to save the day. But how do you use a rice cooker? I can help you with this exact problem, so join me below!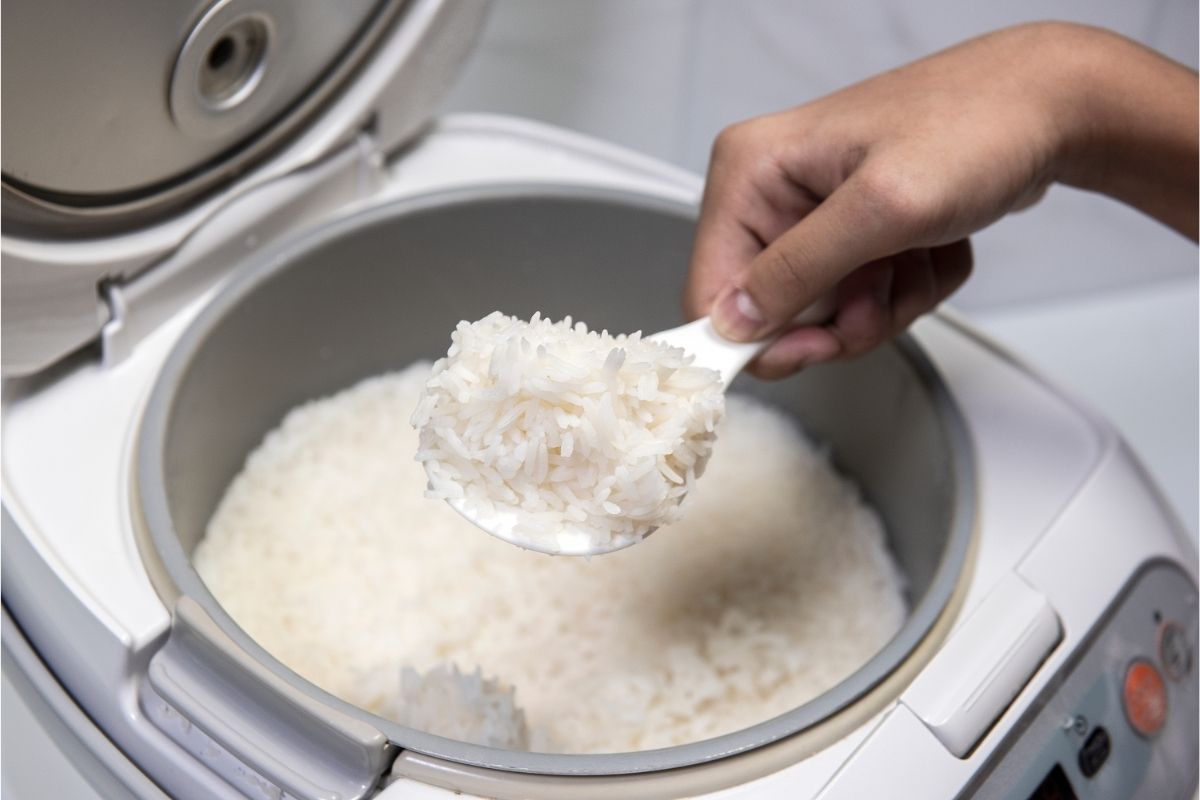 Contents
There are so many useful devices in our contemporary kitchens. So many devices are ready to make the occasionally-stressful act of cooking just a little bit less stressful.
We have microwaves and toasters, fridges, and slow cookers. Each of these devices performs a particular function, but each contributes to our everyday wellbeing.
Just as good as the appliances in our kitchens is the food! Many Americans set out to the grocery store with set foods on their lists; the essentials.
The foods you simply cannot live without. These include things such as bread, eggs, or milk. Of course, these are popular foods, but there is perhaps no food more popular than rice.
Rice can be added to countless dishes, served as a side dish, or even served as the main event! The challenging part of rice, however, comes from cooking it.
What is a Rice Cooker?
As we mentioned earlier, conventionally cooking rice on a countertop can be very time-consuming and requires some high maintenance, requiring you to watch over it as the rice slowly boils.
Rice cookers seek to remove the element of constant observation, to free you up to tackle other kitchen problems while the rice cooks.
Rice cookers are very simple in their design and consist of a bowl or pan in which you insert your rice and the requisite amount of water.
Then, just under the space that cradles the bowl is a heating element that creates precise and stable temperatures so that your rice can be cooked perfectly every time.
Rice cookers will also likely have an adjustable thermostat controller on the front so that you can choose a precise temperature or cooking time for the perfect rice.
Why Should You Get A Rice Cooker?
Rice cookers are great for eliminating the stress from heavy-duty cooking jobs. In addition, rice cookers are god-sends for people in catering businesses, who need to reliably create large portions of rice in short periods to feed many hungry mouths.
Rice cookers are also perfect for smaller cooking tasks, whether you're feeding your whole family or feeding just yourself.
Rice cookers will help to cook the rice consistently every single time you use it so that you can focus on other tasks in the kitchen that might be pretty time-consuming.
Rice cookers also use electric heating elements, which means you always get a consistent temperature to get consistently perfect rice, as you like it.
Most Wished for Rice Cookers
When it comes to rice cookers there is a lot of variety in brands, sizes, and functions. Here are some of the most wished for ricer cookers:
Without a doubt, one of these rice cookers will meet your rice cooking needs.
How Do You Use A Rice Cooker?
Using a rice cooker may be easy, but you will still want to ensure that you use it properly to get the perfect results. To do so, you will want to follow these few steps as closely as possible!
Step 1: Determine How Much Rice You Want
The first thing you need to do is choose your rice. Rice cookers can cook just about any rice you put into it, so feel free to be imaginative. From here, decide how many people you are cooking for.
Your rice cooker should have come with a small measuring cup to help you measure out the perfect amount of rice. One cup-full is usually enough for one person. So measure out a cup of rice for everyone at the table.
Once you've given your rice a quicker rinse, place it into the rice cooker bowl, and then add the correct amount of water. Try to add the same amount of cups of water as you have cups of rice.
Step 2: Let's Get Ready to Cook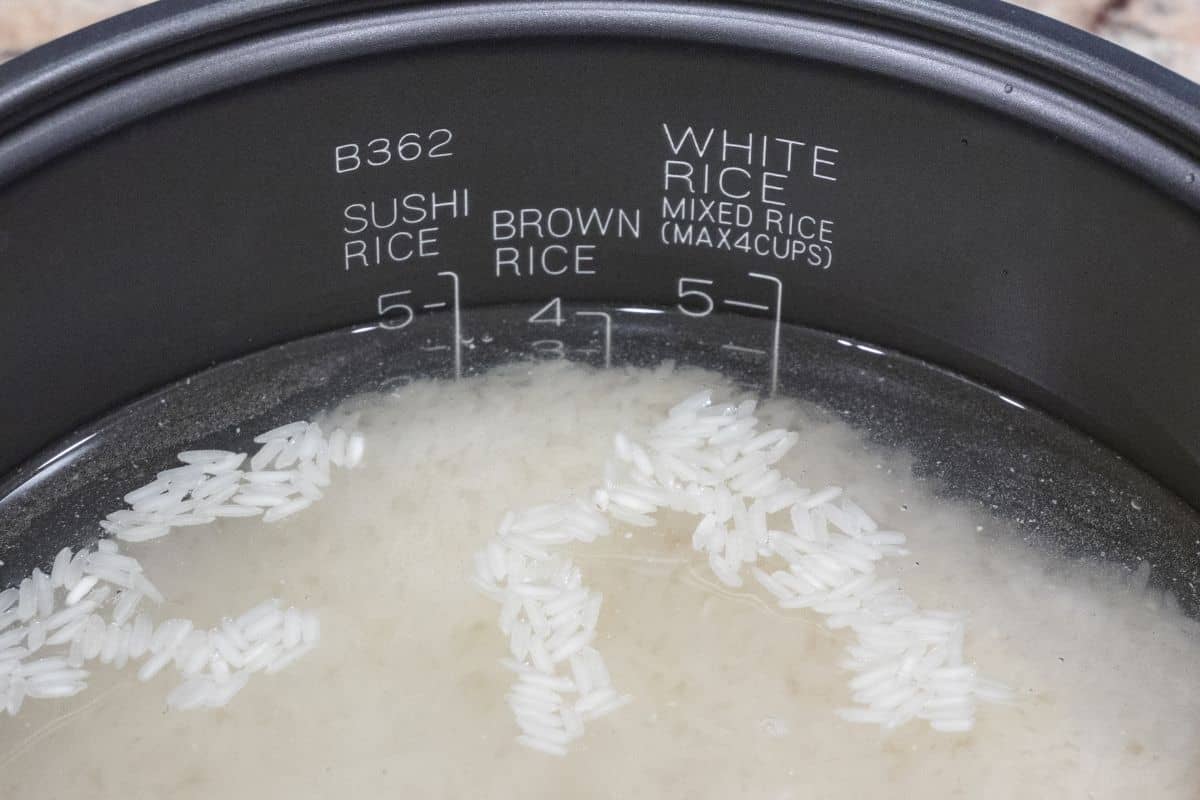 Now that you've measured out your rice and the accompanying water, you can place the lid onto your rice cooker, plug it into a wall socket, and set it to the appropriate setting.
Unfortunately, we cannot say with certainty which option you should choose on your rice cooker, as different rice cooker models can vary massively! Try checking the manual of your rice cooker to find the specific option and timing.
Most rice cookers have an automatic setting for white rice, quick white rice and brown rice.
Step 3: Let it Cook
Now you can simply allow the rice cooker to get to work. It will cook your rice to perfection while you busy yourself with other tasks.
While you wait for the rice to cook, you should be sure to listen out for audio cues to tell you when it is ready.
For example, once the rice reaches the final few minutes of the cooking process, you might hear the cooker change to a 'Warm' setting.
This temperature is optimized for keeping your rice nice and warm without cooking it any further.
Step 4: Take Out Your Rice
Rice cookers also differ here, as some produce beeping sounds, while some even play full tunes to signal that the process is over!
Once your rice cooker has notified you in its chosen way, simply lift the top, and check out your rice.
Your rice will likely be done and will have taken on its perfect form. If you were cooking white rice, you will notice that it has gone nice and fluffy.
This will be slightly different for different types of rice, so make sure to check that the rice is done in your way if you have to.
It is improbable that the rice won't be done, but if it is, place it back in for around five minutes more until perfect.
After you've removed your finished rice, it's ready to be served up! Enjoy!
Frequently Asked Questions
Is a rice cooker worth it?
Absolutely! Not only are rice cookers inexpensive, but they also cook rice perfectly every time. If that isn't enough, they often offer steaming options for vegetables and protein.
What do you cook in a rice cooker?
I primarily cook rice but you can cook other popular grains like quinoa and barely. Fancier models offer a steaming options for vegetables and protein like salmon.
Are rice cookers easy clean?
Yes, and realistically easier to clean than most household kitchen appliances. The rice cooker bowl is non-stick and is unlikely to burn or overcook your rice when cooking in a controlled manner. So yes, rice cookers are very easy to clean.
Fantastic Recipes with Rice
Try one of these amazing recipes featuring rice as the main ingredient.
Conclusion
I told you it was easy! It is tough to misuse a rice cooker, but it can be done if you don't use the device properly. Just make sure to follow my steps above, in conjunction with your rice cooker's manual, and you'll be totally fine!
Rice cookers make the act of cooking a breeze and free you up to pursue other tasks in the meantime. In addition, they help you get back in touch with the greatest luxury: Time!