These are the finest pizza toppings for your next family-friends pizza night. There's nothing that tops the list of what to eat during a fun movie night and chill than a delicious homemade pizza!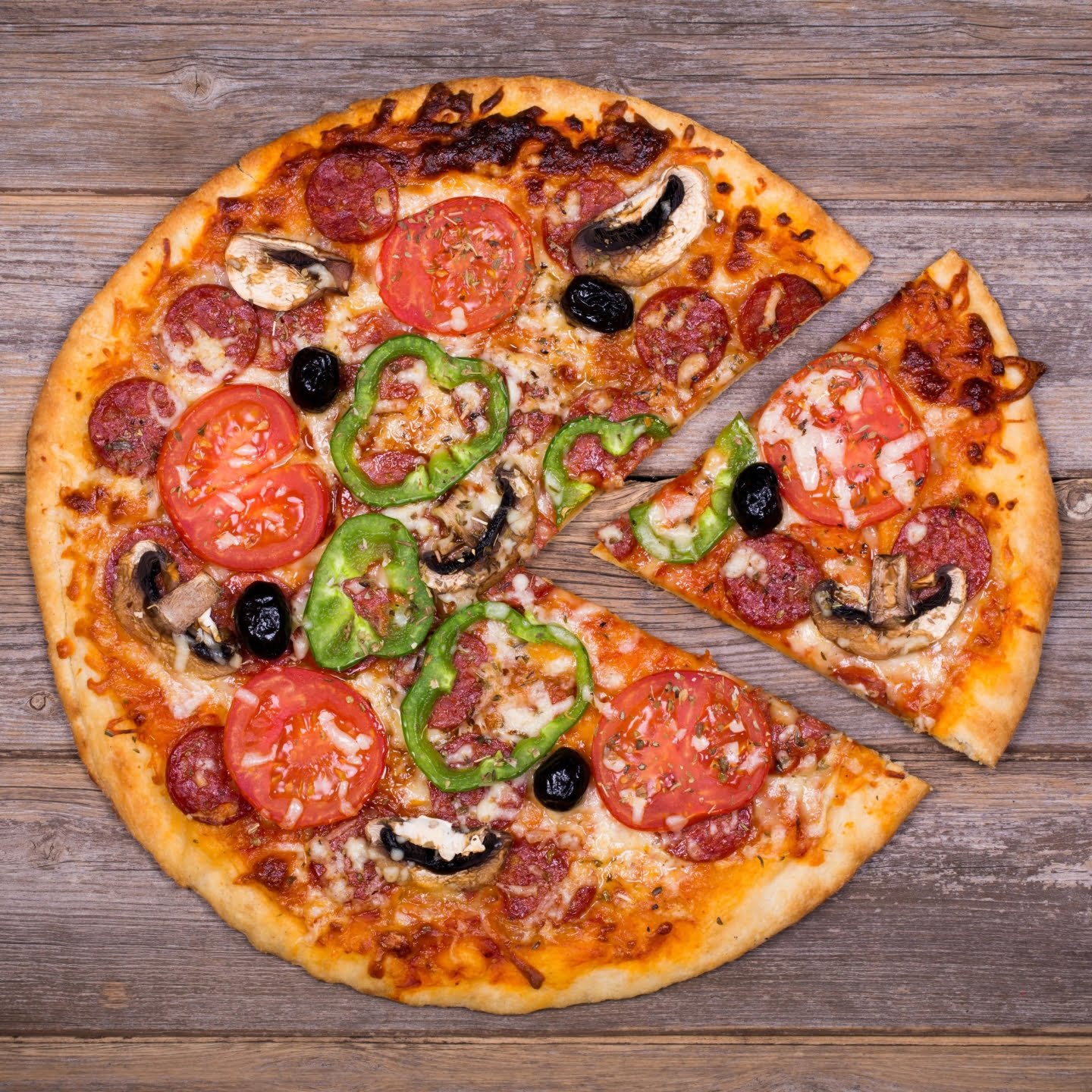 Contents
A great pizza is just as comforting as a bottle of wine to accompany it. When you're sharing a homemade pizza with family and friends, there will always be some debate about which toppings to include on the pizza.
Also, there's always someone asking which dough-making method to use:
Everyone has their favorites, and let's face it, you can include pretty much anything your heart desires as a pizza topping.
With that in mind, I thought it's a great idea to write an article on the best and most popular pizza toppings out there by popularity to include on your next family pizza night.
LET THE DEBATE BEGIN!
🍕 Best pizza toppings
In truth, there are no right and wrong pizza toppings, as it comes down to personal tastes.
As a HUGE fan of pizza, I have probably tried nearly every combination imaginable from, pesto, chicken, & sun-dried tomatoes to apple and brie or even the spicy pizza with toppings like jalapeno, pepperoni & tandoori chicken.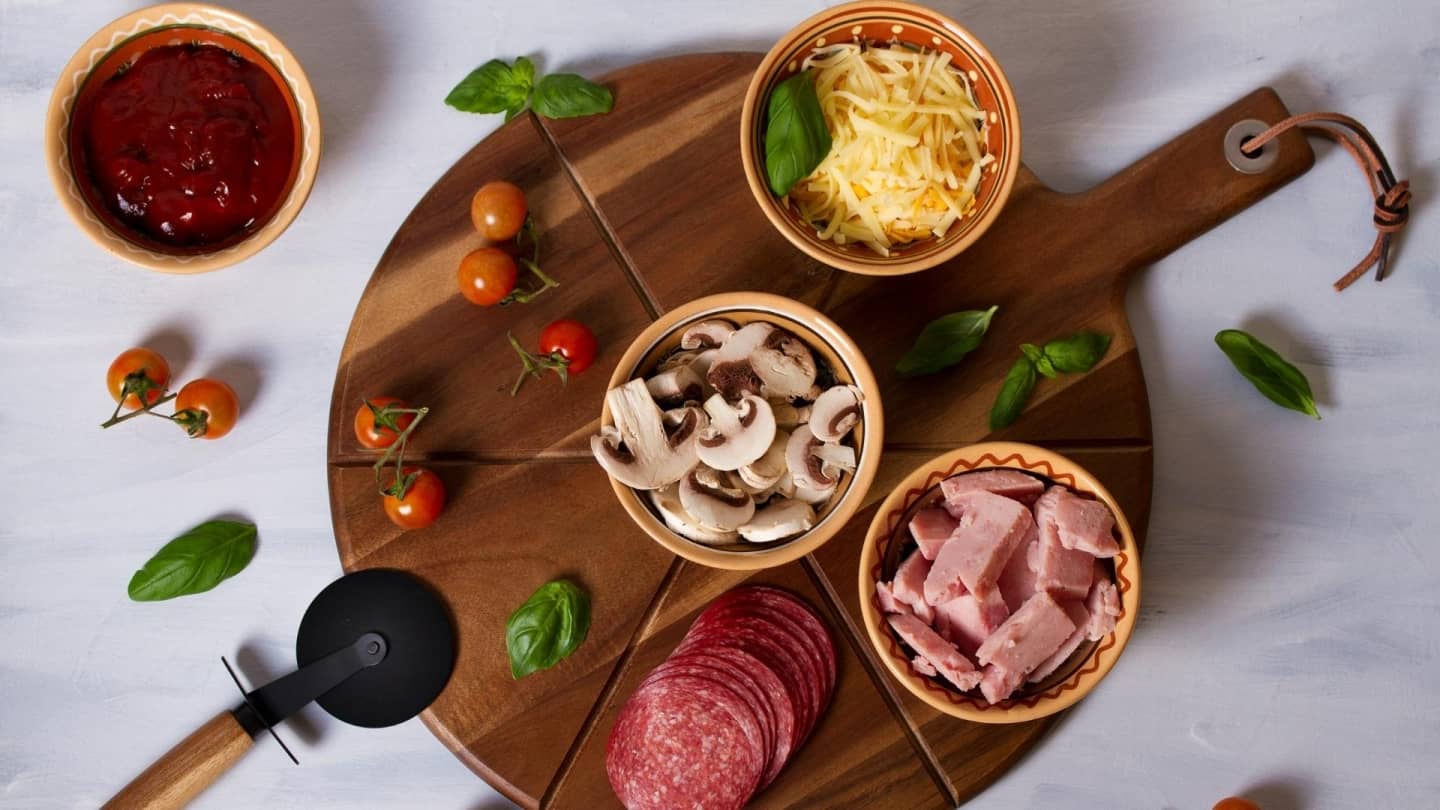 That's not to say that these toppings are the best on my list, but for sure, they are tasty and worth trying.
Some may not agree, but that's the great thing with pizza topping ideas - you can mix and match to suit your taste buds. (Just like picking a paint color with the missus, there will be arguments before an agreement).
So let's get started with the top 10 pizza toppings list:
1. Pepperoni
It's hardly a surprise to see this classic topping top the list. It's by far the most ordered pizza topping globally and the most sold by almost all pizza franchises. The crusty round pieces of heaven glazing back at you that produce succulent juices as they cook are enough to make anyone's mouth water. My main ingredient in my pizza pockets recipe.
2. Sausage
Meat is king for pizza toppings, and sausage is just perfect on pizza. It compliments nearly every topping you can think of (apart from fish) and adds a meaty texture with lots of spicy juices.
3. Mushrooms
Mushroom is the highest-ranking vegetable on the list, and for a good reason. Mushrooms, just like tomatoes, are standard veggies on most pizza combinations and add a nice earthiness to pizzas.
4. Bacon
Crispy bacon bits are one of my favorite toppings! Bacon adds a hint of smokiness to any pizza, and when combined with BBQ sauce & mozzarella cheese is a match made in heaven.
5. Onions
Onions might be the best vegetable toppings. Debatable, maybe, but there's no denying that they give any pizza a touch of sweetness, and when carmelized, they pair harmoniously with goat cheese, anchovies, shredded chicken, and ground beef, to name a few.
6. Bell peppers
Whether it's red, yellow, or green peppers, they all add an abundance of color and texture to any pizza. Vegetarian pizza always has at least one colored pepper as a topping, as well as BBQ chicken pizza and supreme pizza has too.
7. Chicken
Unless you are a vegetarian or vegan, chicken is an excellent addition to a pizza topping. Think tandoori chicken, meat lovers, or BBQ chicken pizza - as long as the chicken breast is flavored and not plain.
8. More cheese
Is extra cheese classed as a topping?? Of course, it is - just ask any cheese lover. Forget adding extra veggies and meats; just pile on the cheese! Buffalo mozzarella, cheddar, gorgonzola, pepper jack, Bree, or any cheese for that matter taste delicious on a cheese pizza.
9. Pineapple & Ham
Theoretically, this is two toppings rather than 1. But have you ever seen pineapple on a pizza without its partner in crime??
Pineapple on pizza is underrated in the pizza world (unless you're in Hawaii). Its sweet and slightly acidic flavor balances well with a good pizza sauce, plus the saltiness from ham and mozzarella cheese.
10. Beef
Ground beef or steak maybe not be your first choice as a pizza topping, but when you want a meaty pizza, it's hard to say no to tender strips of sirloin steak or succulent ground beef covered with lots of shredded mozzarella cheese. Meat lovers pizza, anyone?
The list could go on and on with the many more tasty toppings out there that didn't quite make a list, but these 10 are the most popular pizza toppings.
🥗 Veggie Pizza Toppings
When it comes to vegetable toppings, you can add almost anything that grows in your garden, and it will taste delicious on pizza. Here are some of the most popular ones: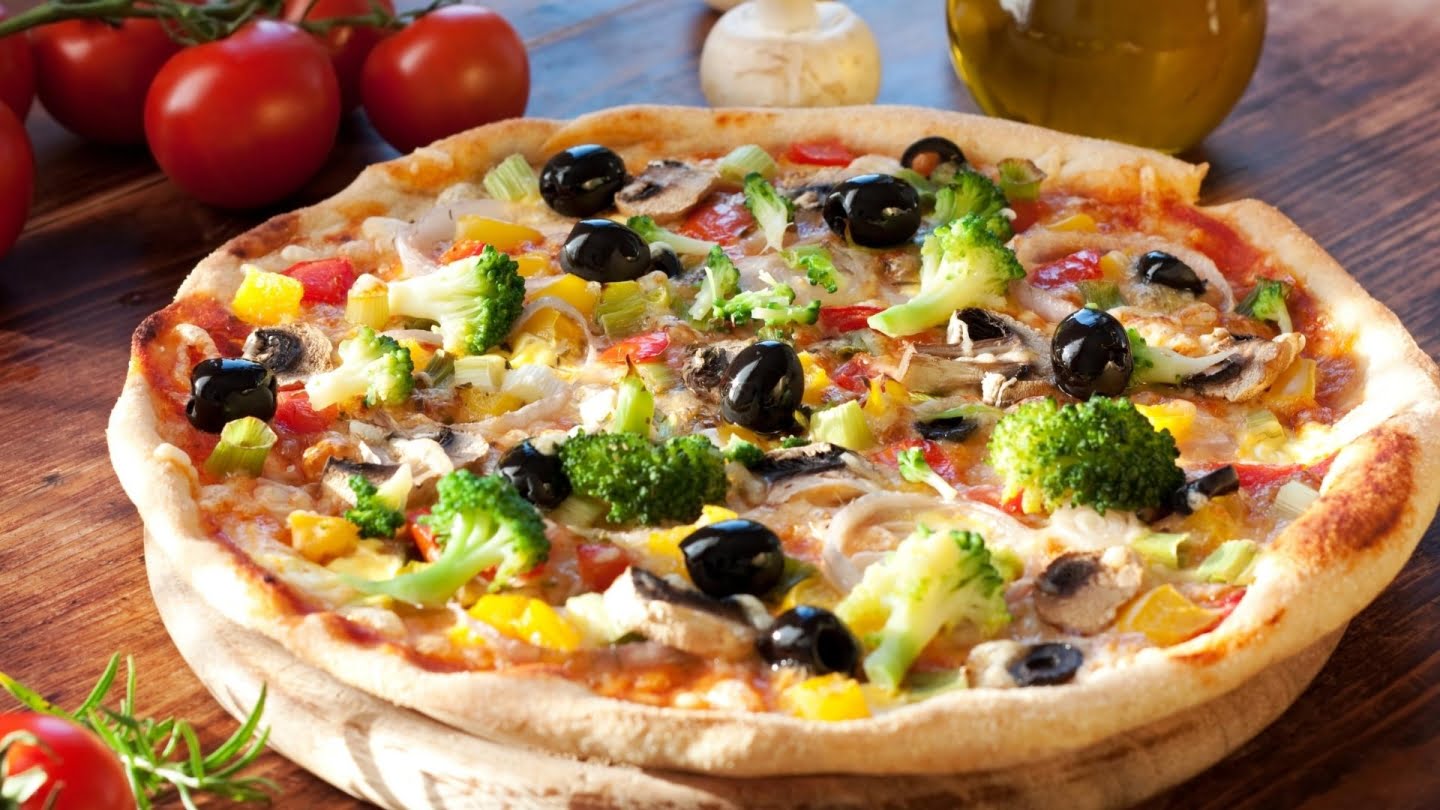 1. Tomatoes
Sun-dried, cherry, or plum tomatoes are a safe choice topping for any type of pizza. They're healthy, juicy, sweet, and found on most Italian, classic pizza recipes like Margherita pizza, pesto sauce & arugula pizza, or a simple pizza with fresh basil, olive oil & mozzarella cheese.
2. Olives
Some people may not like olives on their own, as they are an acquired taste, but on pizza, black olives & green olives are more subtle and add a nice saltiness and color. The trick with olives is to use a small amount, as they can be overpowering.
3. Mushroom
The earthiness of mushrooms and their picturesque look make them a great addition to vegetarian pizzas. They don't add much flavor, making them versatile to combine with other ingredients like feta cheese, arugula, basil leaves, red onions, etc.
4. Red or green peppers
Peppers combine well with any pizza and add lots of colors but tend to be a bit bland when put on top of the pizza rather than under lots of cheese and pizza sauce. If you're going for a pizza with a sweet sauce like barbecue sauce, opt for green pepper rather than red to not be overly sweet.
5. Jalapenos
If you love spicy food, then jalapenos should be your first choice as a vegetarian pizza topping. They are not overly spicy, add color too, and pair well with banana peppers if you can find them.
6. Zucchini
Zucchini is not known as a topping on pizza. Although when it is soaked first to remove the bitterness, it is rather pleasant when added with other pizza ingredients like tomato, onion, olives, or bell peppers.
7. Corn
Those little yellow bits of corn are perfect for pizza. They go unnoticed most of the time, imbedded with other pizza ingredients, and add sweetness which compliments other veggies.
8. Spinach
Spinach is full of iron and healthy goodness that makes pizza feel healthier to eat. It is best to cook spinach to draw out the juices before adding it topping pizza to avoid a soggy crust.
9. Broccoli
Like spinach, broccoli is hard to imagine as a topping. Although, It does add crunch and texture. Combine it with cherry tomatoes and red peppers to provide sweetness, and you have one tasty veggie pizza. DON'T FORGET THE CHEESES!
10. Artichoke
Last on the list is artichokes. An unlikely veggie to be placed on top of pizza, but if you like asparagus and Brussel sprouts, you will enjoy artichokes as a topping. Try it with prosciutto & spinach., it's DEVINE.
If you are looking for vegan comfort food recipes, check out my top favorites recipes.
💭 Popular Pizza Topping Combos
Every pizza starts with a great crust before smothered with delicious pizza sauce and then topped with flavorful topping combos. Whether you're looking for something sweet, classic, or more gastronomic, the list below has something for everyone.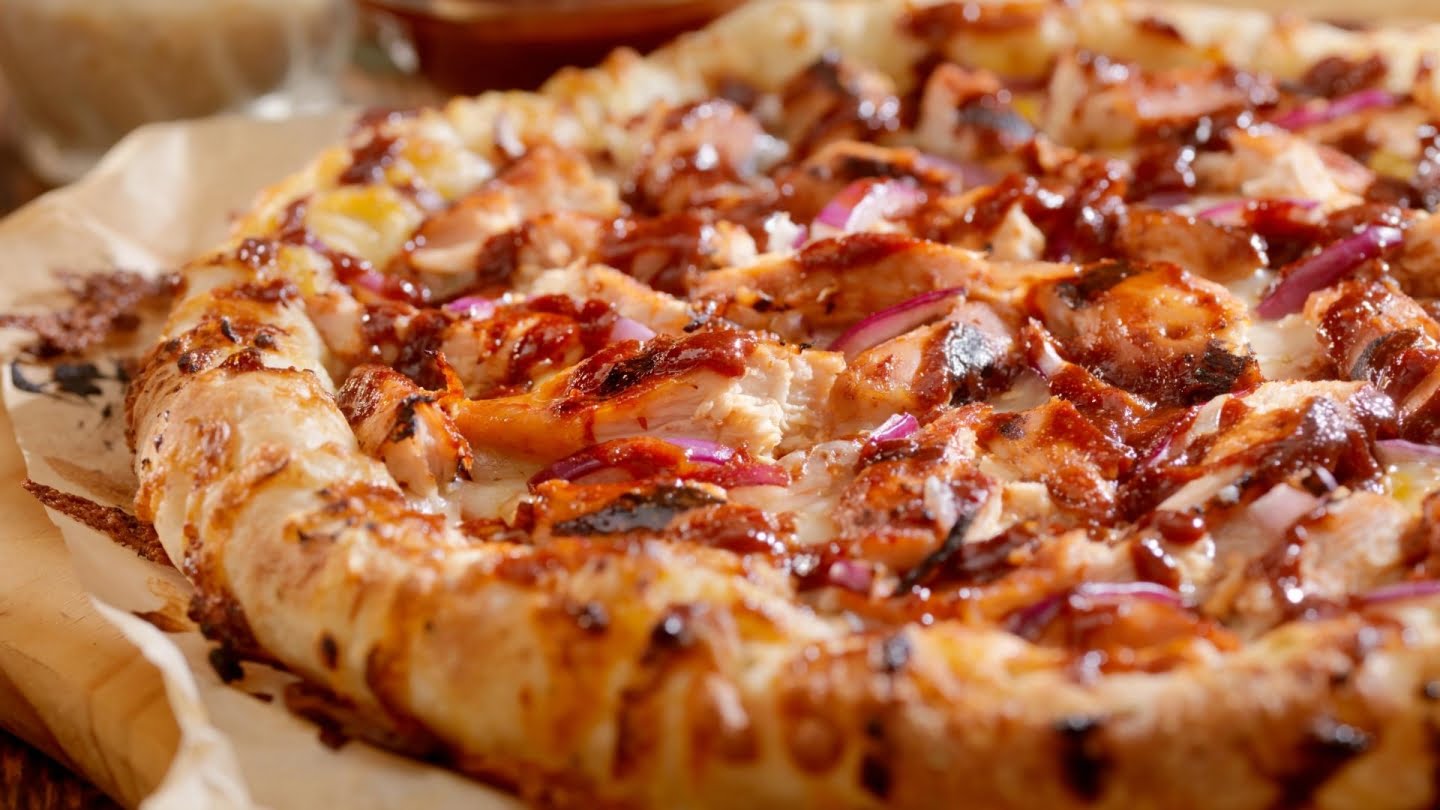 1. Ham & pineapple
The Hawaiian pizza is one of those pizzas you either love or hate. The combination of ham & pineapple has divided people's opinions across the globe, but if you add some jalapenos to the mix - the sweetness from the pineapple combined with the spicy jalapenos is taste-bud-tingling.
2. Pepperoni, Mushrooms & Banana Peppers
Who doesn't love a quality chewy pizza crust with lots of pepperonis? One of the best combinations for pepperoni is with mushrooms, peppers, and lots of shredded mozzarella cheese. If you serve this pizza combo at your next pizza party, it will be the first to go!
3. BBQ chicken
If you have never tried delicious pizza chicken strips with onions & peppers, covered with lots of cheese on top of pizza crust smothered with BBQ sauce, where have you been? This combination is outrageously irresistible, and when crispy bacon is in the mix, it's even better!
4. Seafood
Pizza with seafood, also known as Frutti di Mare is common in Latin countries, and popular toppings consist of anchovies, shrimp, squid, and mussels. The pizza comes with a tomato pizza sauce while using less cheese on top, but if you love seafood, it's worth a try.
5. Supreme
The supreme pizza is a classic pizza that is very popular in most pizza restaurants and consists of meats of pepperoni and Italian sausage with veggies like green peppers, red onions, and mushrooms.
6. Meat lovers
As the name suggests, this sumptuous creation is for the carnivorous folk. If you love chicken, pepperoni, ham, beef, and bacon all on one slice of pizza, then this pizza is for you.
Veggie Pizza Topping Combos
If you love your veggies as much as I do, you will enjoy these light pizza combo creations.
1. Feta cheese, spinach, & sun-dried tomatoes
This gastronomic pizza is created by Italians and oozes Mediterranean flavors with sweet sun-dried tomatoes and crumbled feta cheese sitting on a bed of cooked spinach leaves. Drizzle over some good olive oil and its perfection.
2. Tomatoes, basil, and mozzarella
This delightful pizza is super delicious. It combines simple ingredients like cherry tomatoes, basil leaves, olive oil, and buffalo mozzarella for the pizza toppings and a pesto sauce.
3. Margherita pizza
The Margherita pizza is a household name in pizza restaurants, and its light textures and flavors are renowned worldwide. It all starts with a garlic and tomato pizza sauce topped with basil leaves, goat's cheese, cherry tomatoes, and mozzarella cheese served with arugula leaves and a drizzle of olive oil.
⭐ Franchise Pizza Toppings
Here are the top 4 pizza toppings from selected pizza franchises across the US.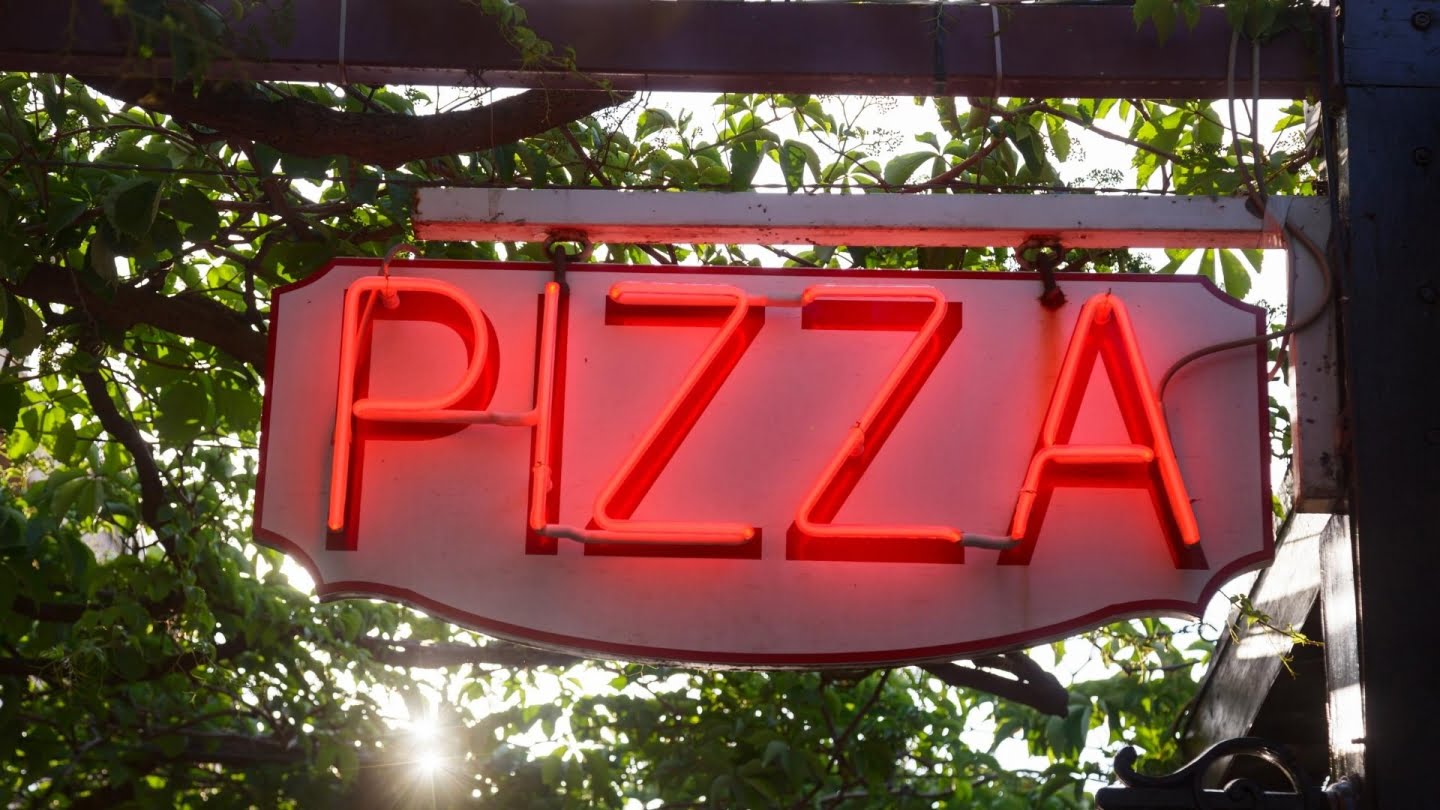 1. Blaze Pizza Toppings
Blaze provides a decent amount of toppings to choose from and some that are not so common outside of their restaurants, like Applewood bacon, Italian meatballs, and smoked ham.
2. Dominos Pizza Toppings
Dominos is arguably the worlds leading pizza franchise with stores in every corner of the globe, and with that in mind, they have an excellent toppings selection. Their best-sellers are buffalo-style chicken, caramelized onion, and of course, pepperoni. Check out my easy and quick homemade buffalo chicken pizza.
3. Papa John's Pizza Toppings
If you want something a bit different than the usual pizza toppings, check out Papa John's. The 3 most popular are bacon, salami, and chicken.
4. Mod Pizza Toppings
The MOD franchise has a simplistic list of toppings to choose from and offers something different than the rest. Canadian bacon is a huge hit, including ground beef and spicy chicken sausage.
🍽 Unusual Pizza Toppings
If you want some otherworldly pizza topping ideas that you may not have tried on top of a pizza before, check out this underrated list: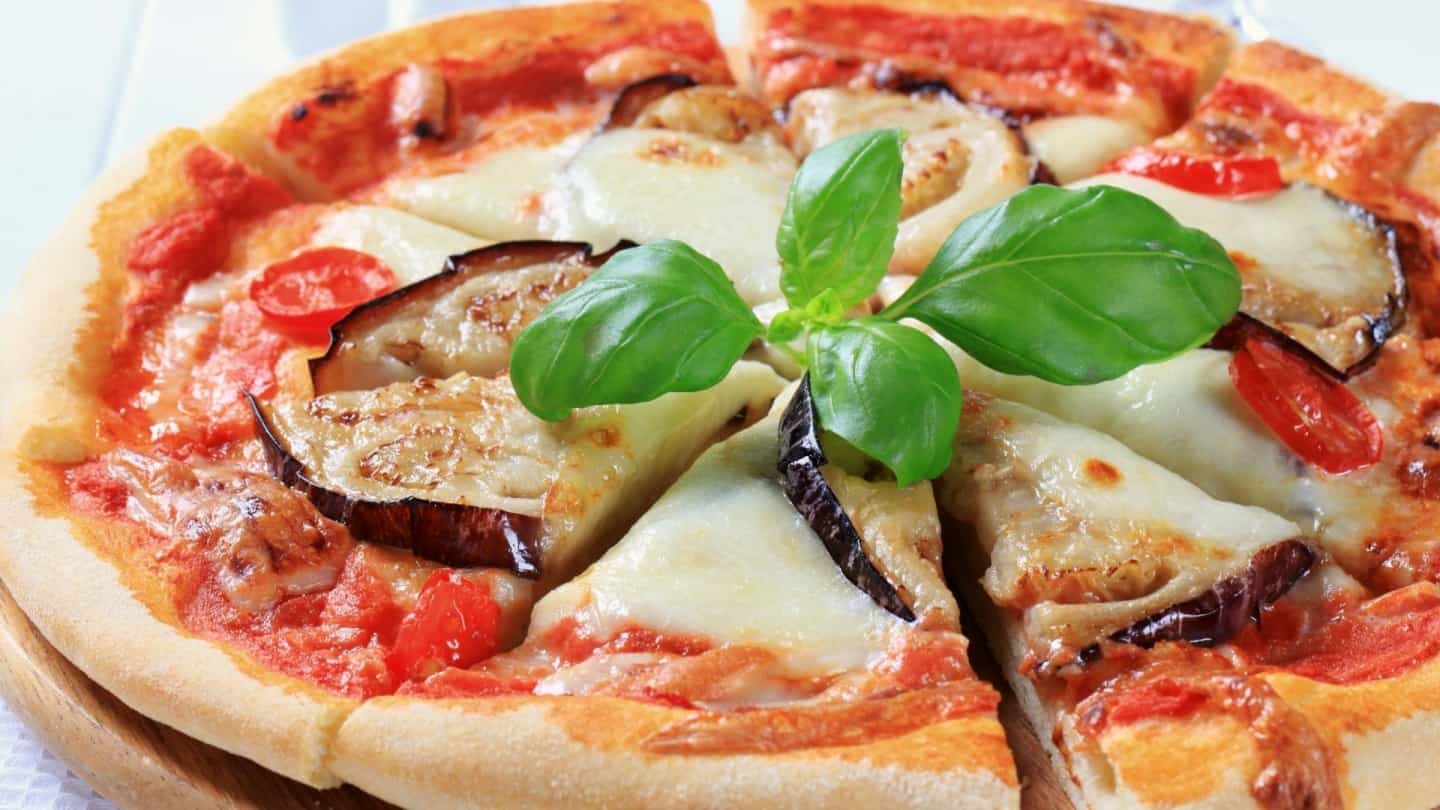 1. Roasted sweet potato
Who doesn't love a roasted sweet potato with their main meal? It's soft and sweet, and when added to a pizza, it becomes crispy on the outside and works well with other toppings like corn, Canadian bacon, and chili.
2. Roasted pumpkin
Pumpkin has a similar texture to sweet potato when baked and pairs with sun-dried tomatoes and gorgonzola.
3. Eggplant
I have never eaten a pizza with eggplant, but I have eaten eggplant on focaccia bread, and it was tasty, so I imagine it could work as a pizza topping also.
4. Boiled egg
This one is for vegetarians. Adding boiled egg to other veggies on pizza actually works. It doesn't matter which veggies you choose as egg compliments everything.
5. Lamb
It's hard to find on pizza menus, but it's well worth a shot if you're into lamb dinners.
🍳 Related Pizza Articles
Want to learn more how to master your pizzas? Check out my helpful pizza articles below.
🙋 Frequently Asked Questions
What are typical pizza toppings?
The most typical pizza toppings are pepperoni, ham, bacon, mushroom, mozzarella cheese, onion, tomatoes, spinach, bell peppers, and chicken.
What are the best 3 toppings on a pizza?
A poll in the US reported that pepperoni is the clear winner, with sausage coming in second place and mushrooms taking the third spot.
What are the best pizza topping combinations?
The best combinations, according to experts, are ham & pineapple, which is known as the Hawaiian pizza, BBQ chicken, and taco pizza that combines all the taco kit ingredients, like chicken, ground beef, corn, tacos, and beans in one delicious pizza.
Try one of my comfort recipes for your next family meal! And if you have any questions, I'm here to help!