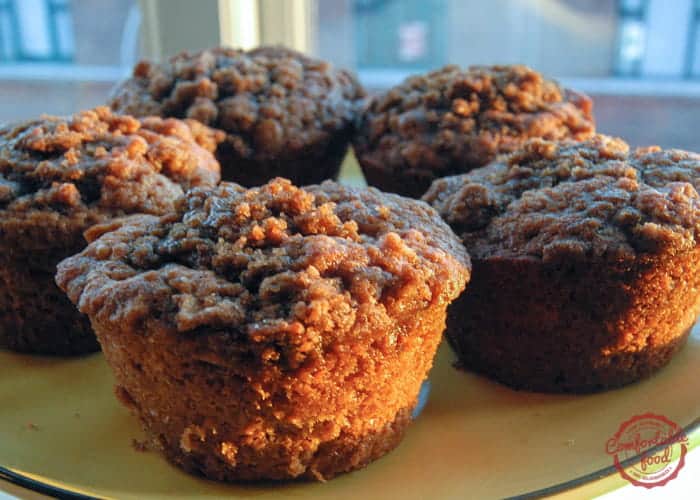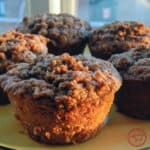 Topped with a crunchy crumble, these apple cinnamon muffins are out of this world.  They are just the right amount of sweet, and the texture that the apple chunks give them is perfect.  Your home will smell amazing while they bake, and they're so good it will be hard to save them for your morning coffee.
Check out these kitchen essentials helpful in making this recipe:
Ingredients
how to
Heat your oven to 400 F (200 C), and either grease a muffin tin, or line it with muffin cups.
In a large bowl, mix together the dry ingredients, then stir in the apples.
In a separate bowl, whisk the eggs, buttermilk, and melted butter
together.
Gently add the wet mix to the dry, stir together until just combined, be careful to not over-mix.
Spoon the mixture into the muffin tins, filling about 3/4 full, then top each muffin with the crumble topping.
Bake in the oven until a toothpick test comes out clean (for large muffins about 30 - 35 minutes, regular sized, about 16 - 20 minutes).
Allow the muffins to cool slightly before removing them from the tin, then place them on a wire rack to cool completely.
to make the crumble:
Combine all ingredients and mix gently with a fork to create large crumbs.