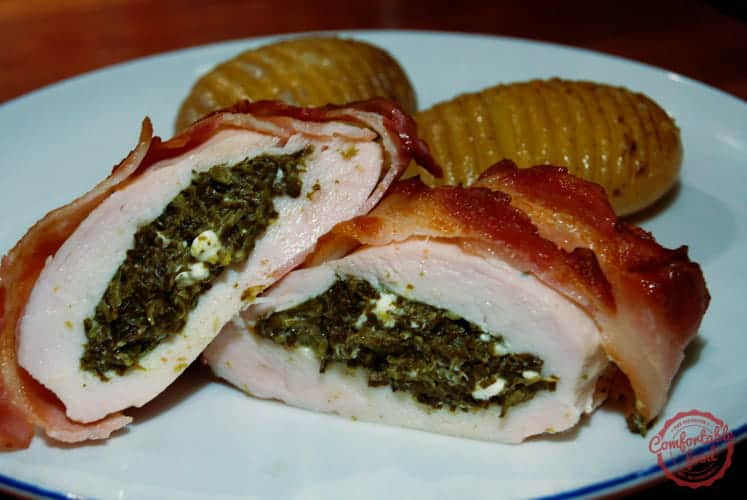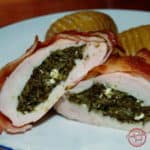 What the bacon wrap on these stuffed chicken breasts does is amazing.   It adds a ton of flavor of its own, but it also keeps so much moisture in the chicken breast that these pretty much melt in your mouth.  The combination of the smoky bacon with the strong parmesan and garlic blend so well together – and the spinach really pulls it all together.
Ingredients
how to
Preheat the oven to 375 F (190 C) and grease a baking dish.
In a large bowl, mix together the spinach, mayonnaise, parmesan, and garlic then set aside.
In a saute pan over medium heat, cook the bacon for a minute or two on each side - until the fat starts to melt, then remove to a paper towel lined plate to drain.
Carefully take each chicken breast and make a long, deep incision about 2 cm wide in the thickest part of the breast.
Stuff as much of the spinach mixture as you can into each chicken breast, then drape 3 or 4 pieces of bacon over each one, tucking them in tightly under the chicken.
Place the chicken in your baking dish, then cover it loosely with a foil tent.  Bake for about 45 mins, then remove the foil and cook for another 15 minutes, until the chicken is no longer pink and the bacon is crisp and browned.