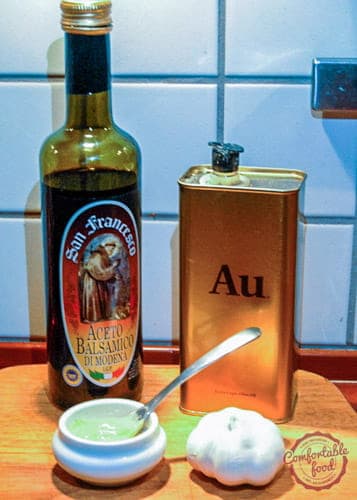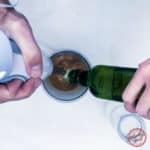 This balsamic vinaigrette is probably my favorite salad dressing.  I make it more than any other - it's very versatile, and goes with almost any salad.  The garlic is completely optional - I rarely use more than one clove, sometimes less if I am only making a small amount.  I love the spice and flavor it adds, but it is completely up to you, the dressing is just fine without.
here's a video showing how to make it:
Ingredients
how to
Using a wire whisk or a hand blender, pulsing on low speed, combing the vinegar with the mustard, dried basil, salt and pepper and garlic (if using).
Pour the oil in a thin steady stream, whisking or pulsing the entire time, until the dressing reaches the correct thickness and flavor.