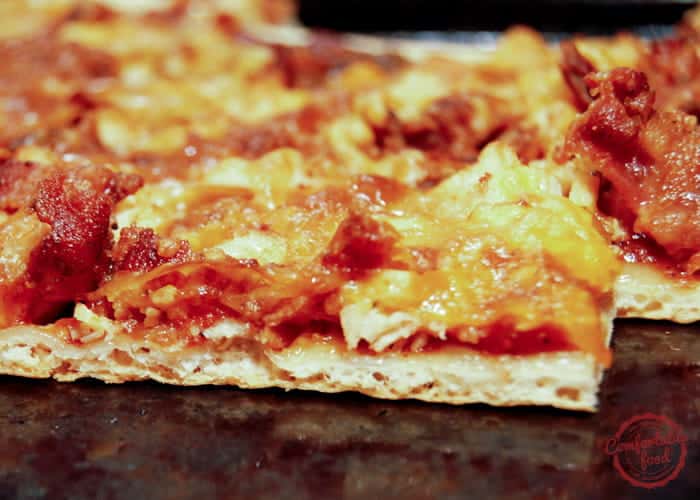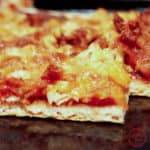 This bbq chicken pizza is one of my favorite combinations.  I like using bbq sauce instead of tomato sauce, it makes the pizza really zing.  The smoky bacon blends in perfectly, and I always use a cheddar/mozzarella mix, but pepper jack would be great too.  If you like is spicy - jalapenos are a great addition to this, so is red pepper.
Ingredients
how to
Preheat the oven to 400 F (200 C).
Cook the bacon in a large non stick skillet, then drain on paper towels.  Remove most of the grease from the skillet, leaving maybe 1 tbsp.  Add the chopped onions and cook until softened and beginning to brown, maybe 5 - 6 minutes, then remove from heat.
Spread your pizza dough to a size to cover a large cookie sheet, put baking paper on the sheet and place the dough on the paper.
Use the back of a large spoon to spread the bbq sauce evenly over the crust, then sprinkle with the onions and corn, then the chopped chicken breast and bacon.
Mix the two shredded cheeses together and spread evenly over the top - bake for about 20 minutes, or until the cheese is golden and bubbly.