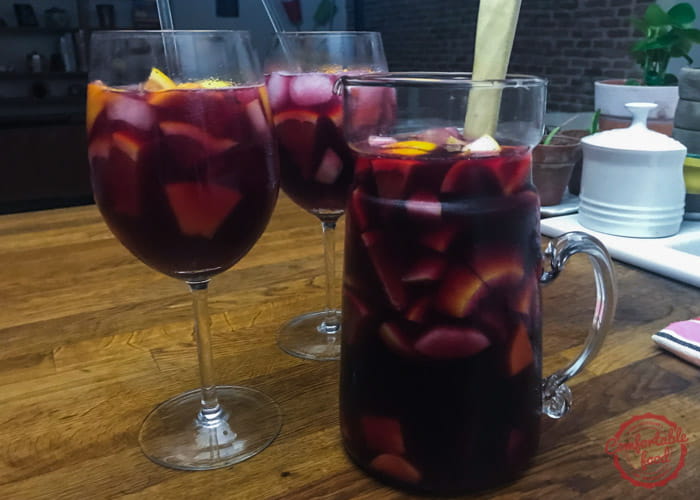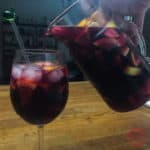 I have been living the last few months in Barcelona, and I'm pretty sure I've drunk my weight a few times over in sangria already this summer.  There's just something about it - it's light and fruity, not too much alcohol, and it's just so darn easy to drink!
Making it at home is super easy and it's also super easy to modify.  You can pretty much use any fruit you want, I like generally what I've put in this recipe, but apples are always a great addition as well.  As far as the sugar goes, sometimes I add it and sometimes I don't, but when I use citrus like lime and lemon I always do.  It really helps balance out the tartness.
Make a pitcher, invite some friends over - or not! and have the best summer ever.
[adinserter block="1"]
[adinserter block="2"]
here's a video showing how to make it:
Ingredients
how to
Slice all of the fruit, and put in a shallow, non-reactive pan. Cover with the orange and lime juice.
Sprinkle the sugar over the top, then pour over the liquor and stir together. Put this in the fridge and allow to macerate overnight or for at least 2 hours.
Put the fruit and juice in the bottom of a large pitcher and pour over the wine. Stir together well to combine.
Pour the sangria into glasses full of ice and top off with a bit of club soda.
Cheers!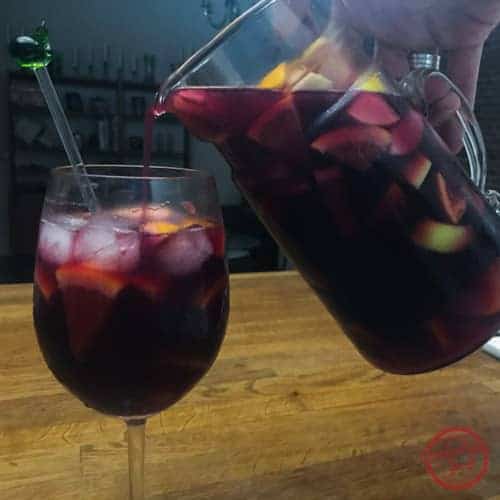 (This recipe was originally published here)