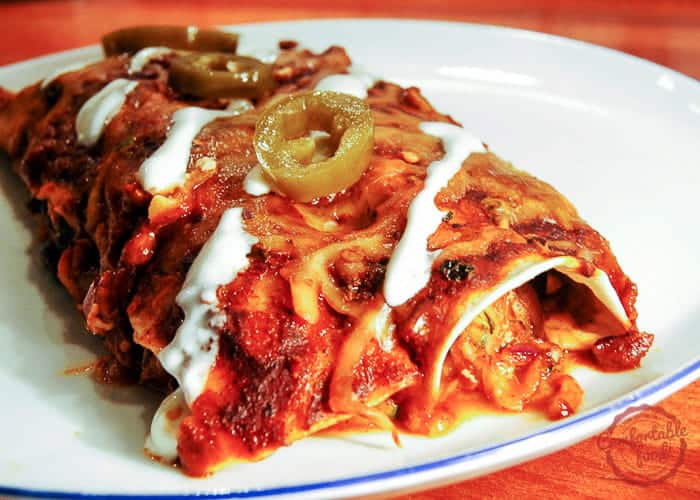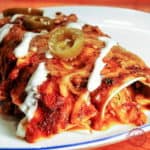 These black bean enchiladas are easy to make and super hearty.  The tofu and beans are great protein and my enchilada sauce is quick, easy and authentic.  The vegetables go in raw, and cook just enough in the oven to maintain a nice crunch.  You can use whatever chili powder you can find - just be careful it's not too hot - unless that's how you like it.
Ingredients
how to
Preheat oven to 350 F (175 C) and grease a large baking pan.
Mix about ½ cup of water into the enchilada sauce to thin it out a bit.
Place the carrots, zucchini, olives, onions, and half of the cheese in a bowl and toss well with half of the enchilada sauce.
Gently stir in the tofu and the black beans.
Spoon about 1 cup of the mixture into each flour tortilla, and wrap well.
Place the wrapped tortillas in a greased baking pan, open side down, then spoon over the remaining sauce, and sprinkle with remaining cheese.
Bake for about 30 – 35 minutes, or until the cheese and uncovered tortillas start to get crispy.