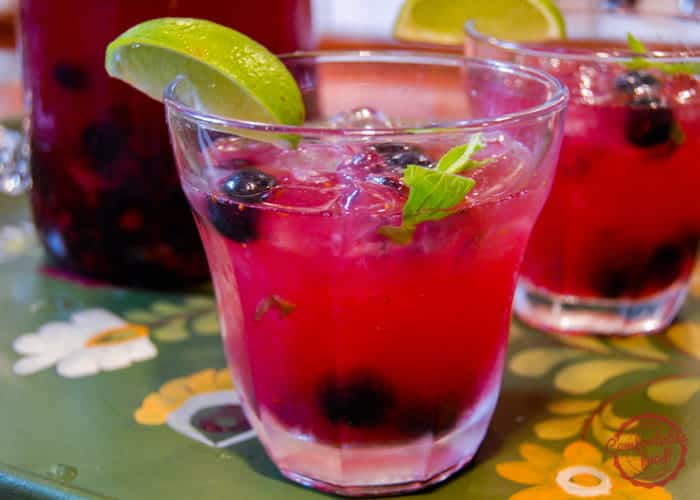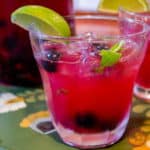 These blueberry ginger mojitos might just be my new favorite summer drink.  The sweetness and tartness of the blueberries contrast perfectly with the refreshing mint and spicy ginger.   Using rum would  make this a more traditional mojito - I used vodka because I like it better.
Ingredients
how to
Put the 1 cup blueberries, lime juice and mint leaves in the bottom of a large pitcher. Use a wooden spoon or a cocktail muddler to crush the blueberries and mint into the lime juice.
Add the vodka, ginger syrup and club soda and stir gently to mix together.
Fill your glasses with ice, sprinkle some blueberries on top and pour the mixed cocktail over - garnish with lime wedges and extra fresh mint.
to make the Ginger simple syrup:
Combine the ginger, sugar and water together in a small saucepan. Bring to a boil and stir until the sugar is all dissolved, then reduce heat to low and cover the pan. Simmer, covered, for about 15 minutes, then strain and cool in the refrigerator.