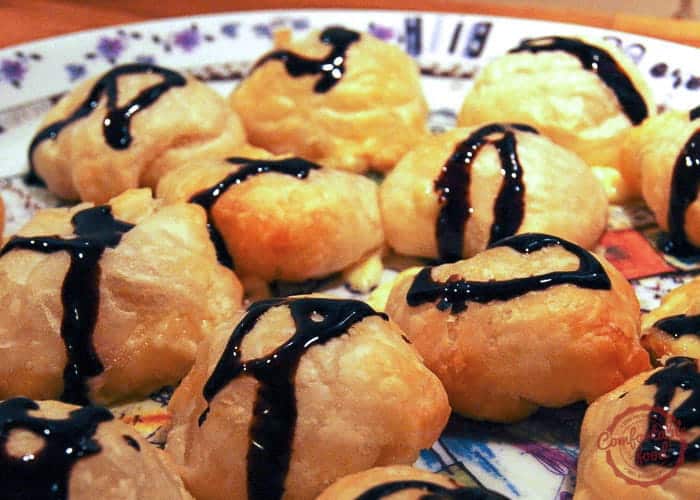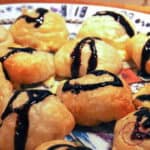 Brie en croute is so elegant and delicious, but really easy to prepare.  There's no reason to not serve them at your next brunch or party.    The balsamic reduction adds a perfect sweetness to compliment the garlic and the cheese is so rich and creamy . . . total yum.  Try these, you won't regret it.
Ingredients
how to
Roast the garlic - cut each head in half across the middle, then place in a square of tin foil, drizzle with olive oil, salt and pepper, wrap the foil around the garlic head, then bake in a 350 F (175 C) oven for about 30 minutes, or until soft when squeezed with a pair of tongs.  Allow the garlic to cool, then pick up each half of the head and squeeze gently to release the roasted garlic cloves.
Cut the brie into small squares, so you end up with 24 equal sized cubes.
Take a square of puff pastry, smear a half clove of roasted garlic on it, then place the cheese on top and wrap the pastry tightly over the cheese.  Place it sealed side down on a baking sheet lined with paper and repeat until all the pastry dough and cheese has been used.
Bake in a 350 F (175 C) oven for about 20 minutes, or until the pastry has puffed and is golden brown.
Allow to cool slightly, then drizzle with balsamic reduction and serve.