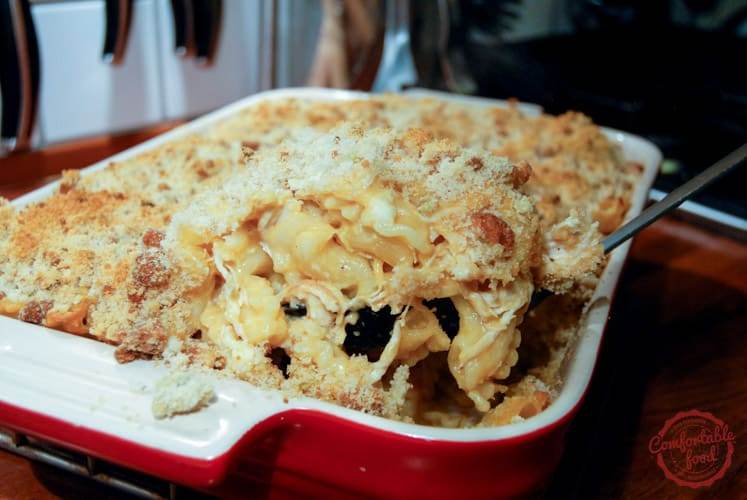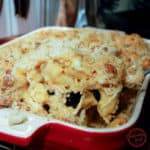 Buffalo Chicken.  Mac and Cheese.  Instead of one or the other, use this easy to follow recipe to combine them both in this rich and creamy, mildly spicy – perfectly delicious casserole.   Topped with celery and blue cheese all the elements of buffalo chicken are there, blended perfectly with creamy mac and cheese.
Ingredients
how to
Heat the oven to 375°F and grease a large casserole dish.
Cook the pasta in boiling water to al dente - about 2 minutes less than package directions, then drain.
Melt 2 tbsp of the butter in a small bowl in the microwave, then stir in the bread crumbs.  Mix in the celery, parsley and blue cheese and set aside.
In a medium saucepan, melt the remaining 4 tbsp butter over medium-high heat.  Stir in the flour and mustard and cook for about 1 minute, or until smooth and thick.
Whisk in the milk and cook for about 6 - 7 minutes, until thick - stirring constantly.  Remove from heat and stir in the hot sauce and jack cheese; add the chicken and mix well, then fold in the cheddar cheese and pasta.
Pour this mixture into the prepared casserole dish and sprinkle the bread crumb mixture over the top.  Bake for 30 - 40 minutes, until bubbly.