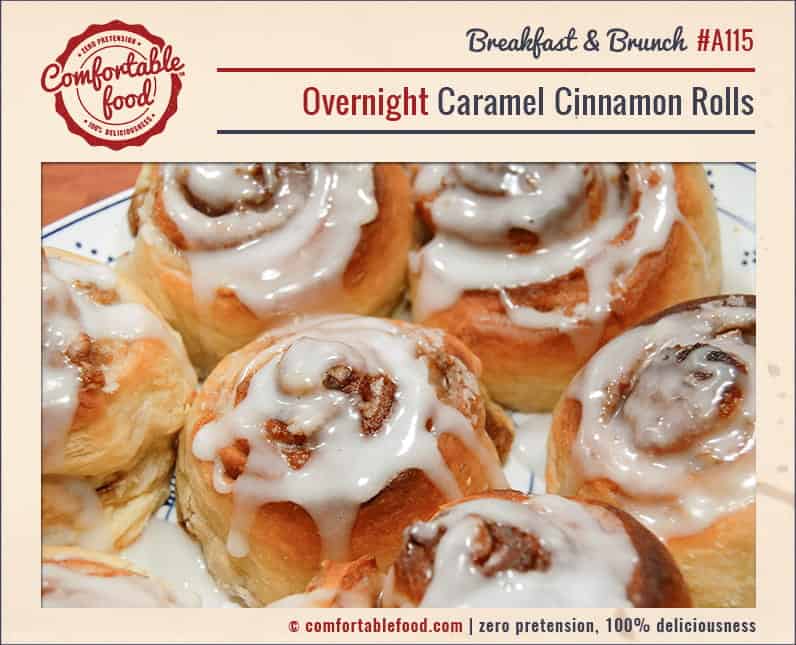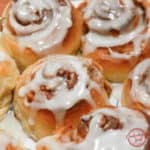 There's not much to not love about these Caramel Cinnamon Rolls.  Their texture is light and fluffy and the filling perfectly sticky and sweet.  There's tons of brown sugar that blends perfectly with the cinnamon, making them super rich and flavorful.

The prep time is minimal, and the best thing about it is it's all done the night before, so you can pop them from the fridge into the oven morning of and in 20 minutes enjoy how absolutely delicious these rolls are.



here are some other delicious sweet rolls to wake up to:
Ingredients
how to
make the pastry:
Lightly butter a large bowl, and set aside.
Dissolve the yeast in the warm water.
In a large bowl, mix together the flour, sugar and salt.  Add the butter and use a pastry cutter or your fingers to mix together until it resembles cornmeal.
In another bowl mix the yogurt until creamy, then mix in the eggs, vanilla and yeast mixture.
Stir this into the flour and mix well to form a soft dough.  Turn this dough into the buttered bowl, then turn around so it is covered on all sides with butter.  Cover and refrigerate overnight.
On a floured surface, roll out half the dough to a 12" x 15" rectangle.  Sprinkle half of the filling over, then roll up tight like a jelly roll.  Cut into 1" pieces, then place on a buttered baking sheet about 2" apart, repeat with the remaining dough and filling.  Cover and let rise for 30 minutes.  Bake in a 350 F oven for 20 minutes.
Brush with glaze while hot and serve.
make the filling:
Mix together the brown sugar, nuts and cinnamon in a small bowl and set aside.
make the glaze:
Whisk together the sugar, milk and vanilla until smooth.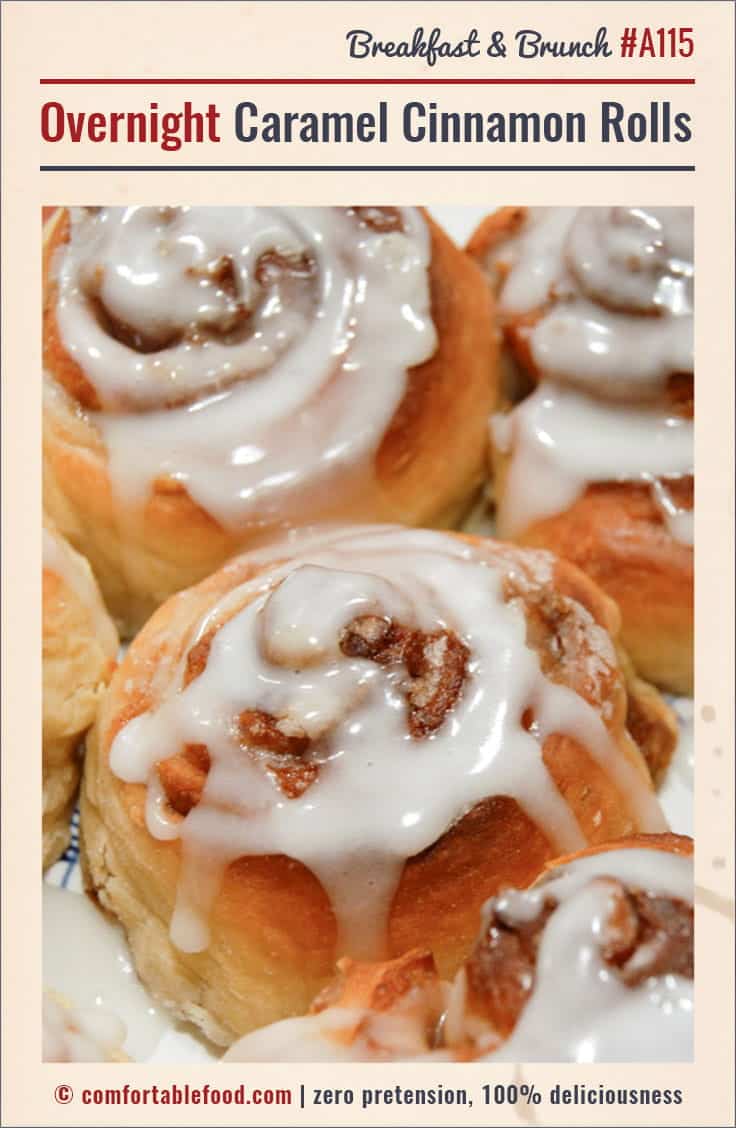 this post contains affiliate links