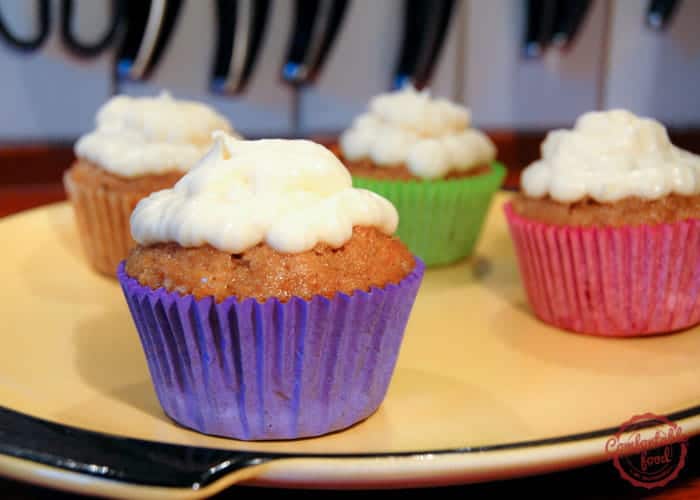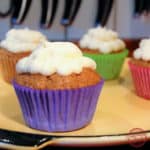 Carrot cake is maybe the best dessert ever, and as cupcakes it just might be better.  Having your own individual cake that's heaped with sweet cream cheese icing is the best way to have it.   These cupcakes aren't as dense as traditional carrot cake, they're quite light and fluffy.  Perfect for sharing.
Ingredients
how to
Preheat the oven to 350F (175 C) and line two 12 cup muffin tins.
make the cupcakes:
Use an electric mixer to beat the sugar, oil, buttermilk and vanilla together in a medium bowl.  Add the eggs one at a time, beating well after each one - then stir in the carrots and raisins.
In a separate large bowl, sift together the flour, cinnamon, ginger, baking powder, baking soda and salt.
With your mixer on low, gradually add the dry mixture to the wet ingredients until just combined.
Fill each muffin cup about 3/4 full and bake for about 25 minutes - rotating the pans halfway through.  Remove the cupcakes from the oven when a toothpick test comes back clean and let them cool on a wire rack while you make the icing.
make the icing:
Beat the cream cheese, butter and vanilla together until just creamy.  Sift in the powdered sugar and beat until smooth, but be careful to not over beat.
Let the icing chill in the fridge while the cupcakes cool completely.