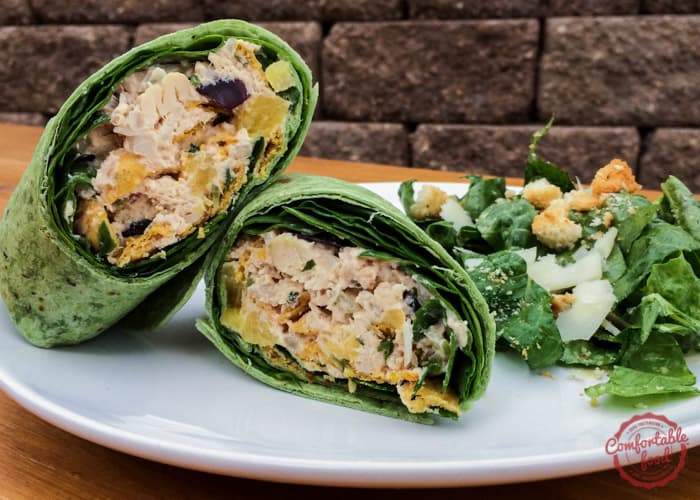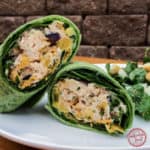 This chicken salad wrap might just be my new favorite summer food. It's light and (mostly) healthy, but it's super-flavorful at the same time. The chipotles give the perfect amount of smoky spiciness and the pieces of fruit are the perfect complement.
I like chicken salad with the chicken in tiny pieces, so I run the chicken through my food processor to break up the big chunks. I am constantly adding chips to pretty much any sandwich I eat; I thought Fritos would give the perfect crunch to this wrap, and they do. They are optional, of course, but you should definitely try it with them. I love the crunch they provide.
(This recipe was originally published here on 05/08/2014)
Ingredients
how to
Remove the meat from the chicken and either shred finely with two forks or chop in a food processor, then put in a large bowl. Add the onion, celery, grapes and pineapple and toss to combine.

 Put the chipotles, adobo, yogurt, mayo, lime juice, and cilantro in a blender. Add salt and pepper and puree until smooth.

Pour this over the chicken mixture and toss well to combine.
Lay out 4 - 6 of the wraps, spread evenly with baby spinach, then scoop equal parts of the chicken mixture over the top.
Sprinkle with the corn chips, wrap up tightly, and serve.