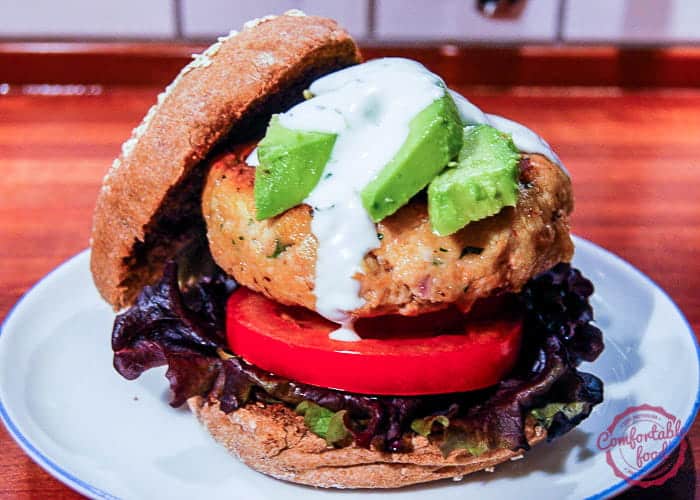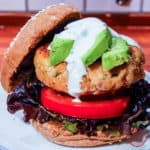 Smoky, spicy chipotle adds just the right amount of kick to these hearty salmon burgers, and the cilantro lime sauce is so cooling and flavorful - it adds the perfect touch.  While this recipe calls for fresh salmon, shredded - drained canned salmon will work just fine.
Ingredients
how to
to make the burgers:
Put the salmon, onion, garlic, chipotle pepper and sauce, cilantro and lemon juice in a large bowl and mix well with a fork.
Add the beaten egg, salt, and pepper and stir to incorporate, then stir in the bread crumbs and mix well.
With your hands a bit moistened, form into 4 or 6 equal sized patties, put them on a plate and refrigerate for about 30 minutes.
Heat a heavy bottomed skillet over medium heat, cover the bottom with a thin layer of olive, and when the oil is hot add the patties and cook for about 5 minutes per side - until crispy.  (you can cook 2 or 3 at a time, and keep the cooked ones warm in the oven until all are done)
to make the sauce:
Whisk together the mayo, sour cream, cilantro, lime juice and salt until well combined.
Toast some good buns in the oven or on a griddle, top with lettuce, tomato and avocado, then the salmon burger and drizzle well with the sour cream sauce.