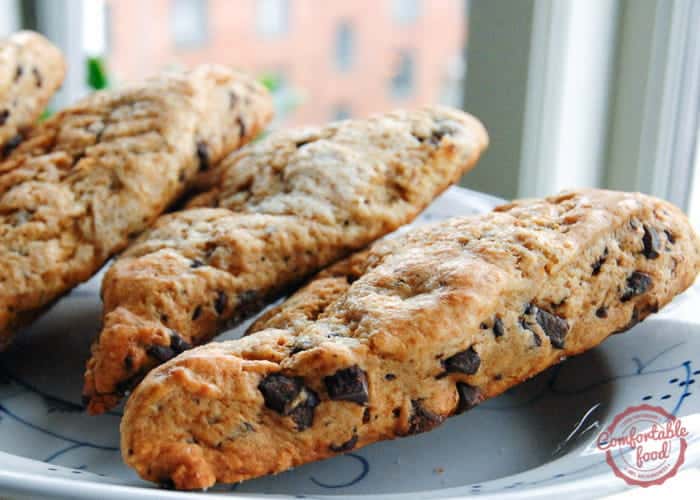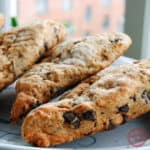 These chocolate chip scones break away from tradition, they're pretty rich and dense.  The brown sugar gives their sweetness a depth that goes great with the chocolate chunks.  Serve with a butter and jam and a nice cup of tea or coffee.
Ingredients
how to
Preheat the oven to 400 F (200 C).
In a bowl whisk together 1/2 cup of the buttermilk, egg, brown sugar, and vanilla until the mixture is well combined.
In a separate bowl stir together the flour, baking powder, baking soda, and salt then mix in the butter with your fingers or a pastry cutter until the mixture resembles coarse bread crumbs.
Gently stir the wet mix into the flour mixture, using a fork, until it comes together as a dough, then stir in the chocolate pieces.
Remove the dough to a floured surface, and knead gently for about 1 minute, then pat it into a 3/4 inch thick round and cut it into 8 wedges.
Put the wedges on a baking paper lined baking sheet, and brush with the remaining buttermilk, and sprinkle with sugar.
Bake in the center rack of the oven for about 15 - 18 minutes, or until golden brown.