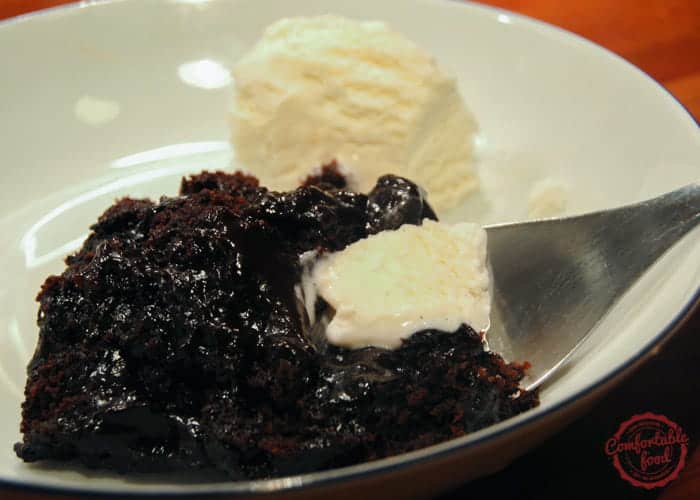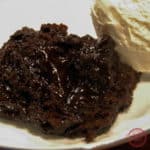 My mom used to make this chocolate pudding cake all the time when I was growing up, and I have always loved it. It always fascinated me how the pudding gets made and how the cake rises above it. It's super rich and dense and the gooey pudding is a perfect contrast for the chewy brownie-like cake. This dessert is fun to make with kids, it's so easy to throw together - and everyone is sure to love it.
Ingredients
how to
to make the cake:
Preheat the oven to 350 F (175 C).
In a large bowl, whisk together the sugar, flour, cocoa powder, baking powder and salt.
Mix in the milk, butter and vanilla until combined and smooth.
Spread the batter evenly (it will be thick) in the bottom of an ungreased 9" x 13" baking dish and set aside.
to make the pudding:
In a medium bowl, use a wire whisk to mix together the sugars and cocoa powder, then sprinkle the mixture evenly over the batter.
Dissolve the coffee powder in the hot water, then pour this over the top of the batter - do not stir it in.
Bake in the oven for about 30 minutes - until the center looks almost set, but undercooked.
Let stand for about 15 minutes before serving - spoon the sauce from the bottom of the pan over the top and serve with vanilla ice cream.