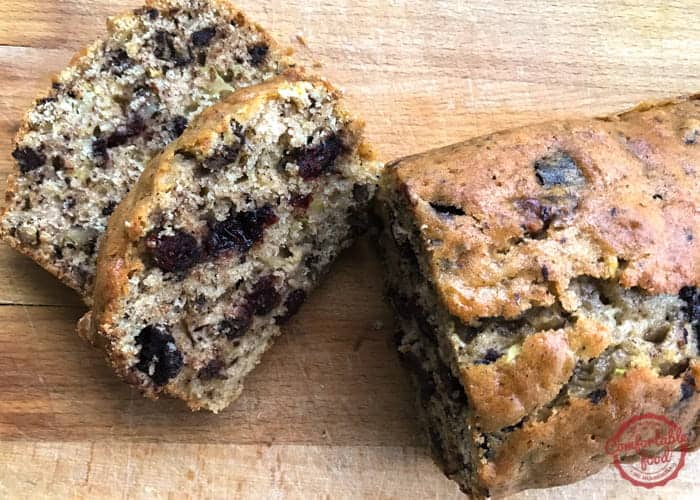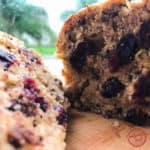 Zucchini bread is so good, and so versatile.  You can add whatever you want generally speaking, and it still maintains such great moisture and density.  This one is a little bit sweet, a little bit tart, and a whole lot delicious.  I used super dark chocolate so that it wasn't too sweet, and the flavor blends so well with the cranberries - it's perfect for breakfast, brunch, or in the afternoon with a cup of tea.  SO good.
Ingredients
how to
Preheat the oven to 350 and grease a 9x5x3" loaf pan.
In a large bowl, use an electric mixer to blend the oil and eggs and sugar together.  Add the vanilla and beat to combine.
In a separate bowl, sift together the flour, salt, baking soda, baking powder and cinnamon and stir to combine.
Add the dry ingredients to the wet and use the electric mixer to blend together until combined.
Use a wooden spoon to stir in the zucchini, walnuts, cranberries and chocolate chips.
Pour the mixture into your prepared loaf pan and bake until a toothpick test comes back clean - about 50 - 60 minutes.
Allow to cool for about 15 minutes in the pan, then remove to a wire rack to cool completely.