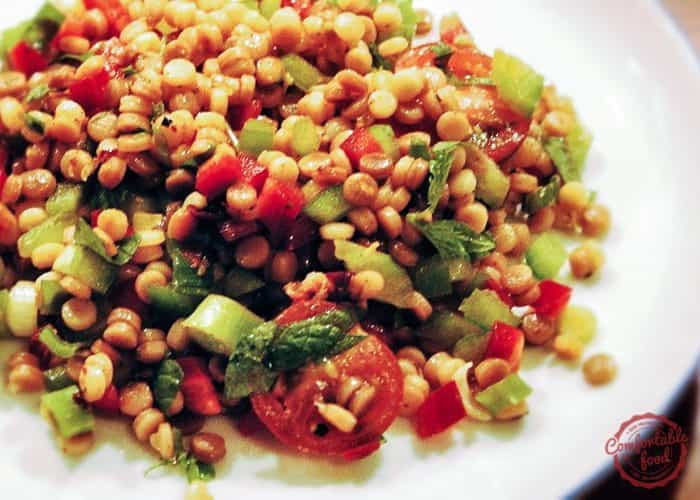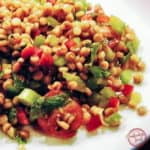 I found saw this recipe and immediately loved the combination of flavors and possible variations…  It is what I call a perfect mix within the Mediterranean basin: Middle East meets southern Europe and Africa.  You can adapt this salad and use lentils (cooked until just beginning to be tender) or add some peeled orange (only if it isn't sweet enough).
A surprising fact is that this salad does not have dressing, just the combination of flavors and natural juices of the vegetables.  If you do want to make a dressing, I would recommend a plain yoghurt dressing to keep the flavors of the spices intact.  Enjoy this recipe and remember to make it your own!
Ingredients
how to
Heat 1 tablespoon olive oil in skillet. Add couscous and cook over medium-low heat, stirring, until couscous is golden brown, about 3 minutes.
Add chicken stock. Bring to a boil, reduce heat and cover.
Simmer until liquid is absorbed and couscous is tender but firm, 10 minutes.
Remove from heat and transfer couscous to a large bowl, fluffing with a fork.
Stir in remaining tablespoon olive oil, lemon juice, salt, pepper, cumin and cayenne. Set aside to cool.
Once couscous has cooled, stir in remaining ingredients.
Serve at room temperature.