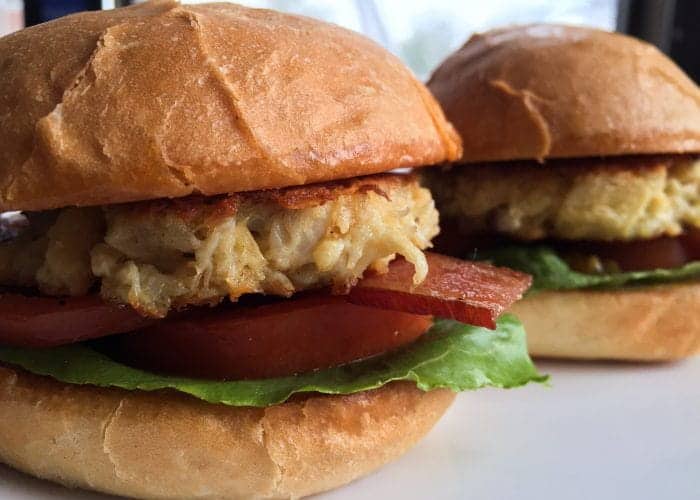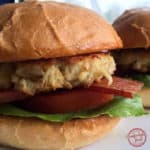 while ago I wrote a recipe for The Best Crab Cakes Ever – and they really are. I wanted to put a small appetizer option on my food truck, and decided to make a hybrid BLT with them. The crab cakes themselves are super easy to make, and turning them into sliders is a cinch. The crispy bacon and juicy tomato really do take them to the next level.
I paired Sriracha mayo with them – you can find it in some supermarkets, or you can just whisk some into a good mayo or tartar sauce to give these bite sized sandwiches a kick. These are perfect for a cocktail party, summer bbq, or just whenever.
(This recipe was originally published here on 04/10/2015)
Ingredients
how to
Generously spread the sriracha mayo on the top and bottom of all the slider buns.
Top with a piece of romaine, a slice of tomato and the cooked bacon.
Add the crab cake and the top bun and enjoy!