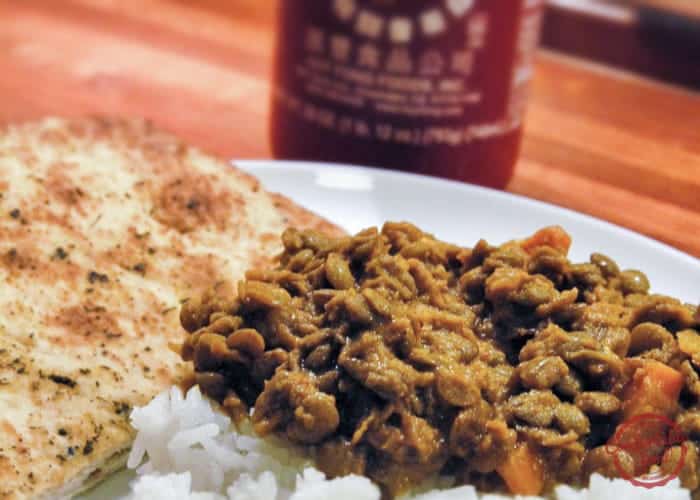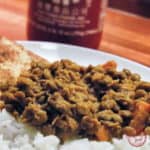 I love curried lentils, they're probably one of my favorite comfort foods.  I usually make a huge pot, then eat them for days, they're like candy (or crack) for me. : )  I love them with jasmin rice, but they are equally as good with bulgur or brown rice if you want a heartier grain.  Don't forget the naan, you can't forget the naan.  This recipe is pretty spicy, if you aren't so into that, just cut back on the curry paste (or use a mild one), and omit the chili powder.
Ingredients
how to
Rinse the lentils under cold water, until it's clear.
Put the lentils in a pot, cover with cold water, and bring to a boil, then reduce heat and simmer until lentils are almost tender, between 20 – 40 minutes, depending on the lentil used.
While the lentils are cooking, in a large pot, saute the onion and carrot in the olive oil until they begin to soften, about 5 minutes.
Add the garlic and ginger, and cook for about 2 – 3 more minutes.
Add the curry paste, the tomato paste and the spices, and stir vigorously to combine over medium high heat for a minute or two.
If the lentils aren't ready, remove the curry from heat and let rest.
When the lentils are ready, drain them briefly and add them to the curry mix, return it to medium high heat and stir well for a minute or two.
Stir in the coconut milk, bring back to simmer and continue to cook until the lentils and carrots are tender.