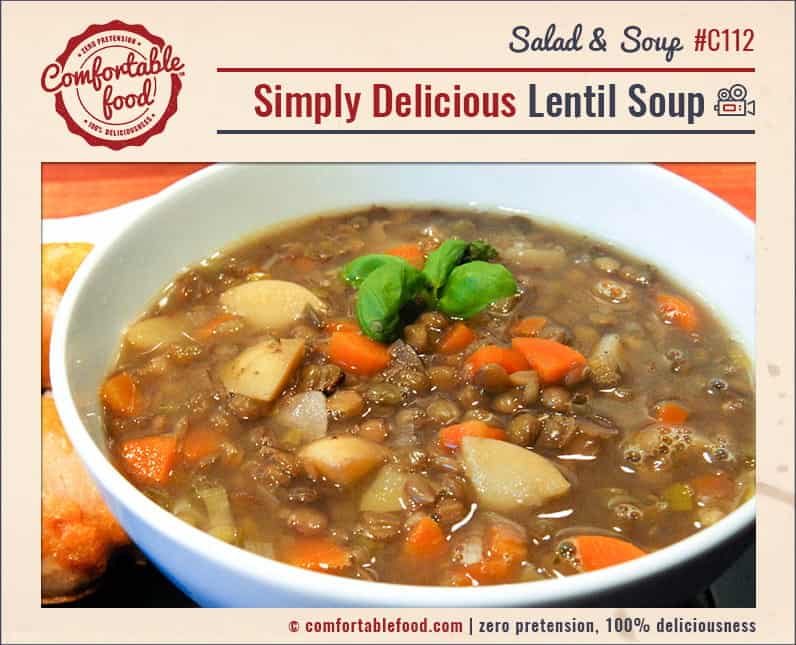 This delicious lentil soup is ridiculously simple, it's hard to imagine that it tastes as good as it does, but it really is outstanding.  The flavors released by the vegetables combine perfectly.  It's super hearty, yet super low in calories, but most importantly it is crazy good! Even those who aren't so into vegetable soups are gonna absolutely love it.
You can use chicken stock if you want for this lentil soup, I made it with a good quality vegetable bouillon and it turned out amazing.  If you want some heat, throw in some fresh jalapeños or crushed red pepper.
There's not too much work involved making this lentil soup, just chop up some veggies, throw it all together in a pot and wait about an hour for some of the best comforting soup ever!
here are some more delicious soup recipes:
watch this video to see how simple this soup is to make:
Simply Delicious Lentil Soup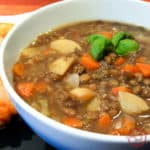 Print
Nutrition facts

(per portion)
Nutrition facts
(per portion)
Calories: 248
Carbohydrate Content: 48.2
Cholesterol Content: 8
Fat Content: 3.7
Fiber Content: 16.7
Protein Content: 13.6
Saturated Fat Content: 2.1
Serving Size: 8
Sodium Content: 40
Sugar Content: 5.7
Ingredients
how to
In a large soup pot, melt the butter over medium heat then add the potatoes, carrots, celery, garlic and onion and cook until softened, about 5 - 6 minutes.
Add the lentils and broth, generously salt and pepper, then simmer, stirring occasionally, for about 45 minutes - or until the vegetables have softened and the soup has thickened.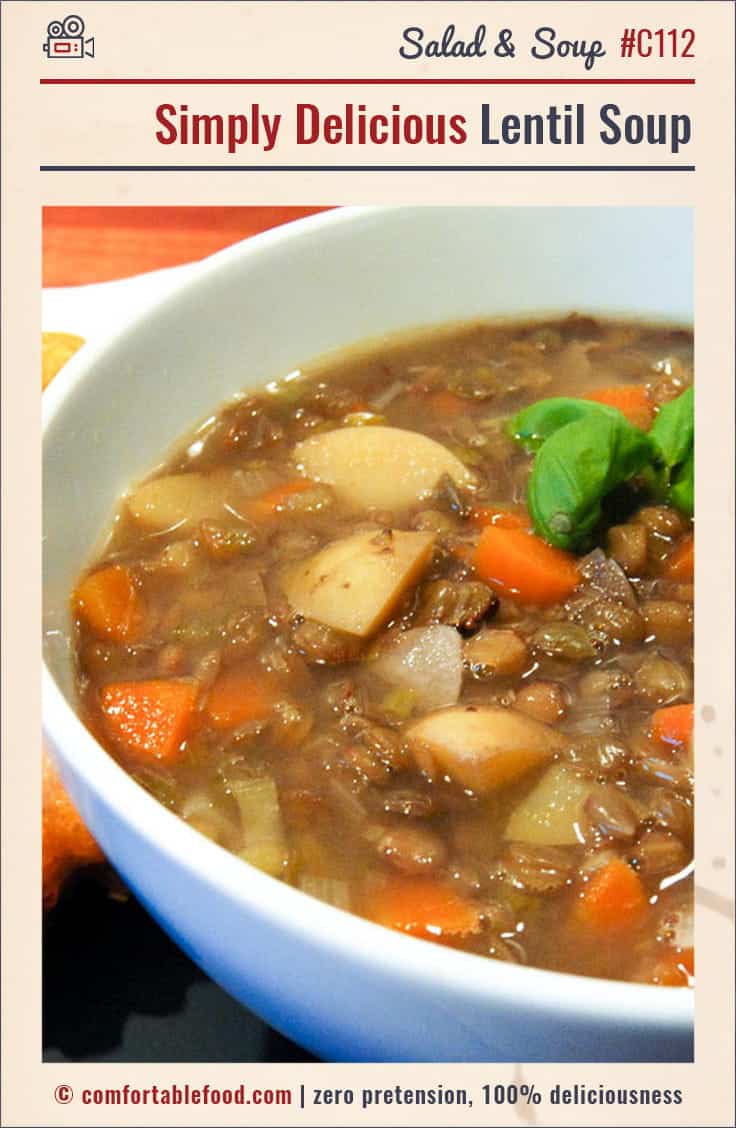 (this post contains affiliate links)