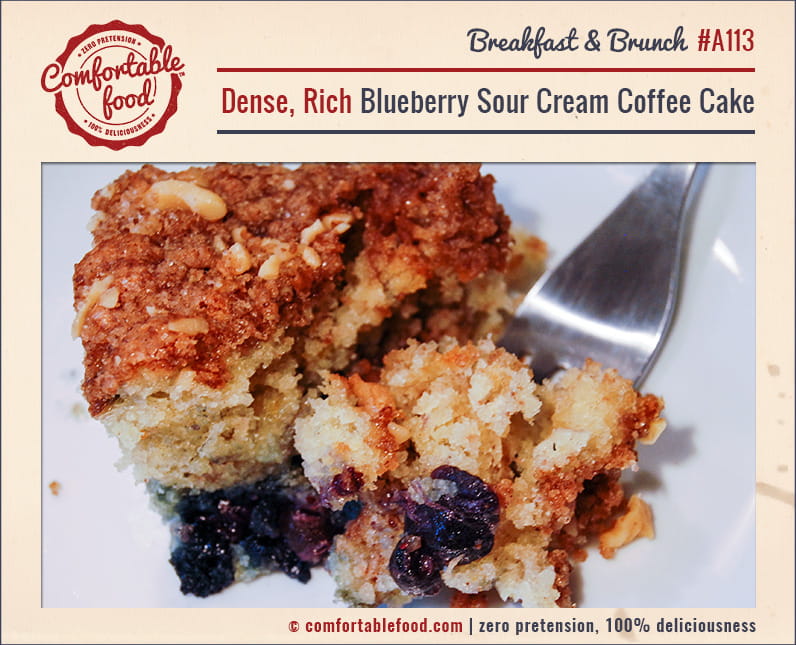 Sour cream makes this Blueberry Coffee Cake so very rich and dense.  I added some lemon zest to bring out the blueberry flavor and it did exactly that.   The crumble crunch topping is perfectly sweet and nutty and adds a great texture to this breakfast bread.
This coffee cake is easy to make, it smells amazing while it's baking and it's a sure way to get those hard-to-rise people out of bed.  It's the perfect accompaniment to a great cup of coffee, and a great way to start your day.  🙂




check out these other great breakfast breads: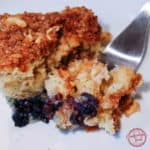 Ingredients
how to
Preheat oven to 350 F (175 C) and grease a 9"x 13" baking pan.
Stir together the flour, sugars and cinnamon in a small bowl.  Remove about half of this mixture to a separate bowl and set aside.   Add the butter to one of the bowls and rub it in gently with your fingers, until lumps form.   Add the nuts as well and gently mix them in.
In a medium bowl, whisk together the eggs and sour cream, then stir in the melted butter and vanilla and set aside.
In a larger bowl, mix the flour, sugar, baking powder, baking soda and salt together.  Add the liquid ingredients in several batches, using an electric mixer to beat well after each addition.
Gently fold in the blueberries and lemon zest.
Spread one third of the batter in the bottom of the pan, then sprinkle over half of the sugar topping.  Repeat this layer again, then spread the remaining batter over the top.
Sprinkle the walnut topping on top of the final layer and bake for about 45 - 60 minutes, or until a toothpick test comes back clean.
Allow to cool on a wire rack for about 30 minutes before serving.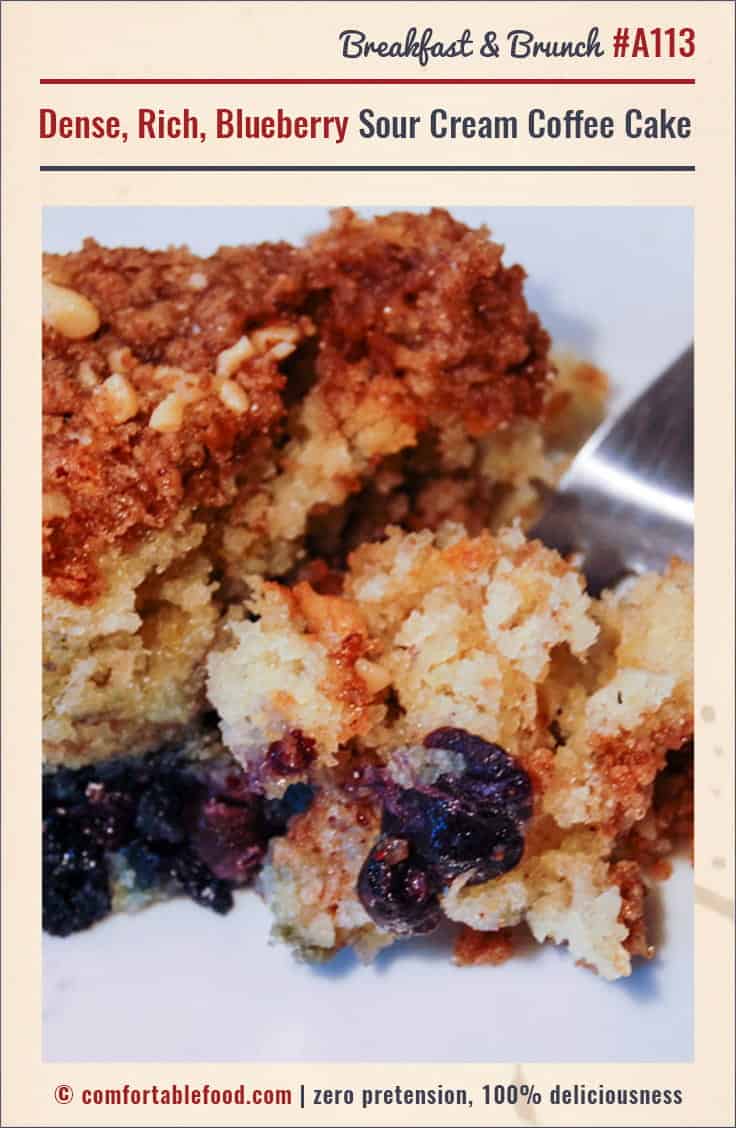 this post contains affiliate links