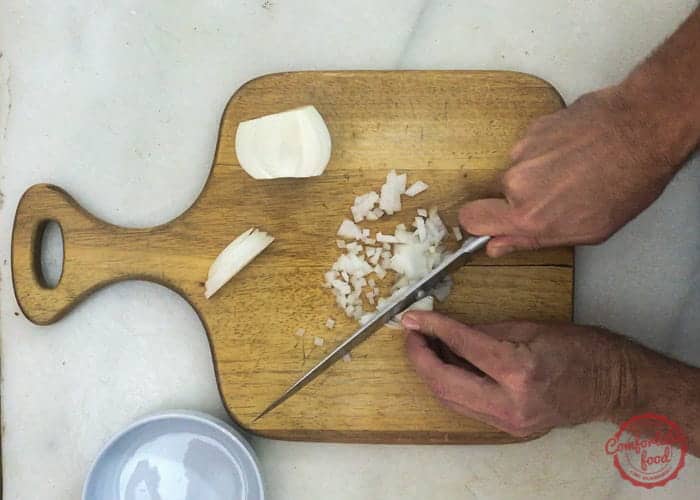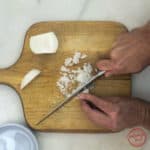 Chances are if you're doing much cooking in your kitchen you will be chopping a lot of onions.  I'm very particular that my onion pieces are the same size.  It helps with cooking consistency, with flavor and with the appearance of the finished dish.
There are many methods and techniques to chopping onions, this is mine and I've found it's the easiest, safest and always leaves me with perfectly sized pieces every time.  Check out the video to see how I do it - and remember: a sharp knife is your friend, always make sure your knives a perfectly sharp, this will help prevent injury and will not bruise your onion.
here's a video showing how:
Ingredients
how to
Cut off the both ends of the onion, and peel away the flaky skin.
Slice the onion in half, lengthwise, then put face down and slice into even strips.
Take half of the sliced onion and use your knife to place it upright, then chop in a half moon motion, cutting perfect evenly diced pieces.