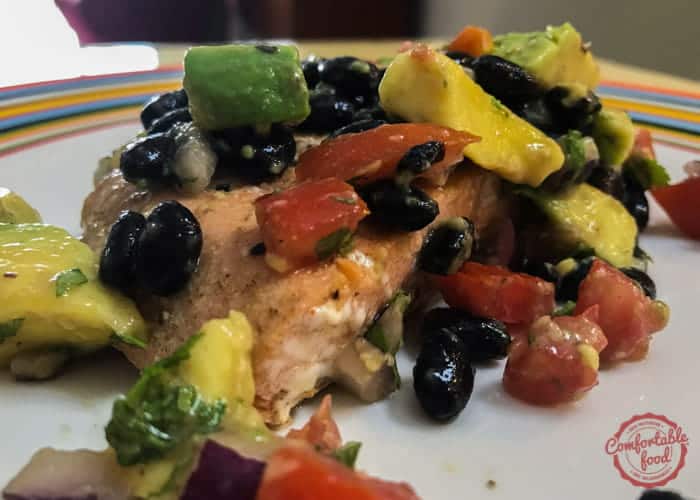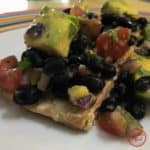 This recipe for grilled salmon is light and hearty and super flavorful.  It's a cinch to make, and full of fresh, flavorful ingredients that are sure to be the perfect palette teaser.  Perfect off the grill in the summer months, or just as good from a grill pan in your kitchen.  Delicious.
Ingredients
how to
Whisk the olive oil, salt, pepper, cumin, paprika, and onion powder together in a bowl, then use a brush to generously coat the salmon fillets on both sides.  Cover with plastic wrap and refrigerate for at least 30 minutes.  (If using an outdoor grill, you can preheat it while the salmon is marinating.)
Combine the avocado, tomato, onion, black beans and cilantro in a bowl and mix together.  Squeeze the lime over the top, add some salt and mix again.  Chill until ready to use.
Heat your grill pan over medium high heat, and sear the salmon on both sides for about 2 - 3 minutes per side, or until mostly cooked through.
Remove the salmon to a plate and top generously with the salsa.