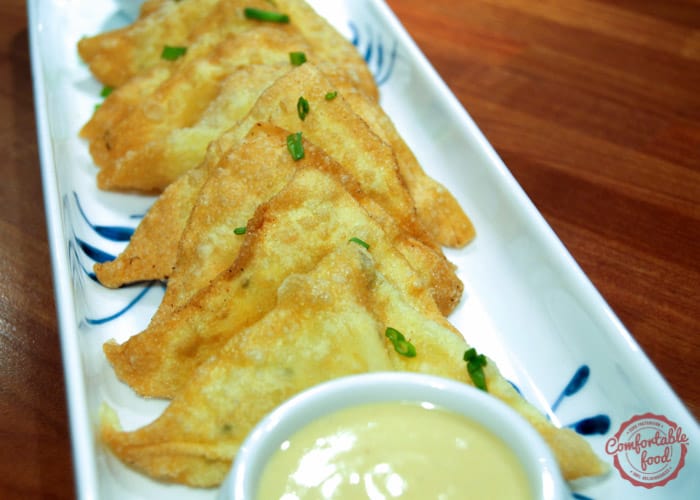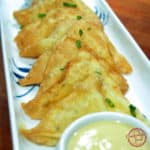 There's no need to go to your favorite Chinese restaurant - with this recipe for homemade crab rangoon it's easy to make them at home.  Perfect for a party or for an appetizer before dinner, these crab rangoon are sure to please everyone
Ingredients
how to
In a medium bowl, mix together well the cream cheese, lime juice, sesame oil and Worcestershire sauce.  Stir in the powdered sugar, salt, cilantro and scallions then gently fold in the crab meat.
Place about 1 tbsp in the center of a wonton wrapper, then run a wet finger around the edges and either fold into a triangle or crimp the sides up to the center decoratively.  Keep the filled wontons under a damp kitchen towel while preparing the rest so they don't dry out.  (be sure to remove all the air and pinch the edges closed very tightly so they don't leak or puff up too much when cooking)
Heat about one inch of oil in a medium saucepan and when it's hot fry them 6 at a time, for about 3 minutes - or until golden brown.  Turn over once halfway through cooking.
Allow to cool and drain on a paper towel lined cooking tray and serve with hot mustard and sweet and sour dipping sauce.