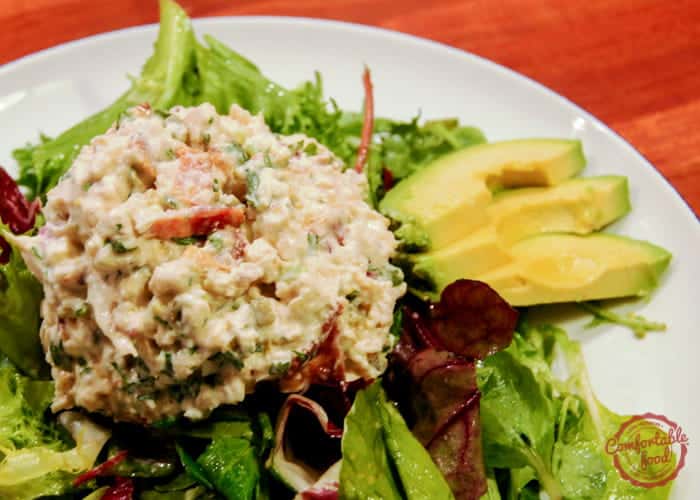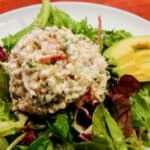 This is seriously the best chicken salad ever.  The lime juice and jalapeño give it the perfect zip, and the smoky bacon adds nothing but flavor.  This chicken salad is perfect on a bed of field greens, it's also great on some toasted whole wheat bread as a sandwich.  This is perfect summer picnic food.
Ingredients
how to
In a small bowl, whisk together the mayo, mustard, lime juice and cumin - set aside.
In a large bowl, mix the chicken, jalapeños, cilantro, onion and celery together well, then season well with salt and pepper.  Add the mayonnaise mix and use a fork to blend the ingredients together until very well mixed, then stir in the bacon.
Cover and (if possible) allow to sit in the refrigerator a while before serving.
Serve on a bed of mixed greens tossed with some lime juice, chopped cilantro and a dash of olive oil - and add some fresh avocado.