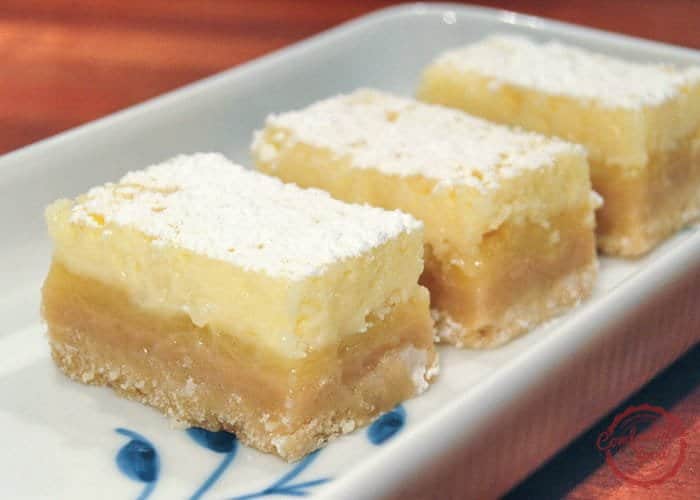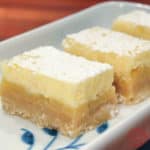 Lemon bars and cheesecake are two of the best desserts out there.  This recipe combines them both, with a tart and sweet lemon bar base topped with a rich and creamy cheesecake layer.  The combination of texture and flavor is perfect in these bars. If you love cheesecake and love lemon then you should really try these, they're delicious.
Ingredients
how to
Preheat an oven to 350 F (175 C) and lightly great a large (9 x 13") baking dish.
for the crust:
Put the butter, sugar and flour in a medium bowl and blend together with your hands or a pastry cutter until it form small bread crumb like pieces.  Press this mixture gently into the bottom of the prepared baking dish then bake for 20 - 25 minutes, until golden brown.
Remove and let cool slightly. (while it cools, make the lemon filling and cream cheese topping)
for the lemon filling:
In a large bowl, whisk together the eggs, sugar, flour, lemon juice and zest.  Pour this mixture on top of the prepared crust and skim off any bubbles from the surface.
for the cheesecake topping:
Use an electric mixer and mix the cream cheese and sugar until blended then mix in the beaten eggs and spread over the lemon mixture.  (the mixtures will separate while baking)
Bake until the filling is set, about 30 - 35 minutes.