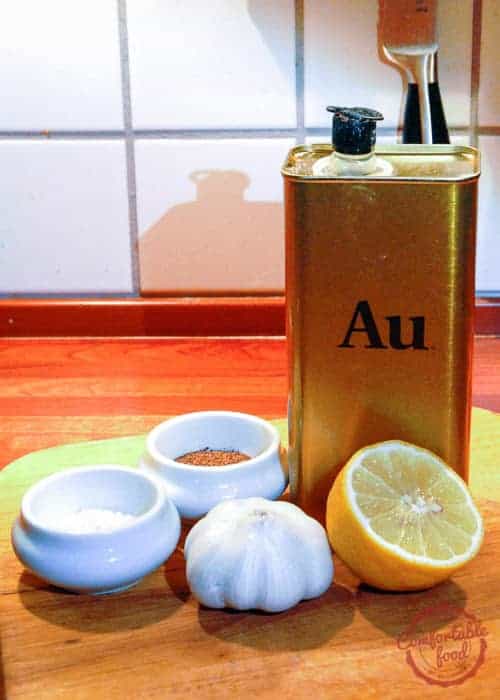 This lemon garlic vinaigrette is so good, it's challenging my standard balsamic for my favorite salad dressing.  It's particularly good on a heartier salad, with some grains, and definitely some feta cheese.  The garlic here is NOT optional, if you don't want garlic, then this is not the dressing for you.
Ingredients
how to
For the dressing, squeeze lemons, then add the dijon mustard, the garlic, and some salt and pepper.
Use a whisk or hand mixer and pulse blend or whisk vigorously while adding a steady stream of olive oil.