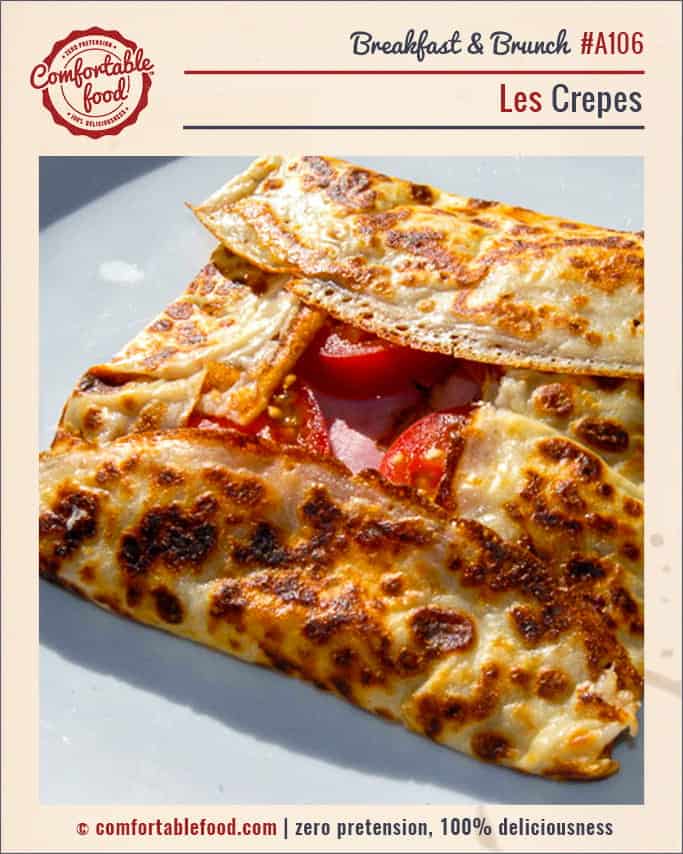 This Easy Crepe Recipe was inspired by what when I was a kid I knew crepes as 'Grandma pancakes'.  I'm not really sure where that name came from, it's just what we always called them.  What I was sure about was that I LOVED Grandma pancake day.  Or dinner for that matter, as my mom would often make breakfast for dinner (which I still do, cause breakfast food is the best!). After I matured and spent a lot of time in France, mainly Paris – I learned that what I had always thought of as Grandma Pancakes was really just a low brow description of that delicate pancake that the French know so well.
Anyway, traditional French crepes are so easy to make, and so versatile.   These are pictured with ham and mushroom – they are also so good stuffed with sweet things like nutella and banana, with sugar and lemon juice, with butter and maple syrup – the list goes on and on . . . . the limit is your imagination.  Call them whatever you want, but make them and eat them and you will be happy.  🙂
There's virtually no prep time to make these Easy Crepes, you just whisk some ingredients together then cook them up on a nice non stick skillet. You can have a dozen of these Crepes ready to devour in about 20 minutes.
need brunch inspiration?  here's a couple of our most popular recipes: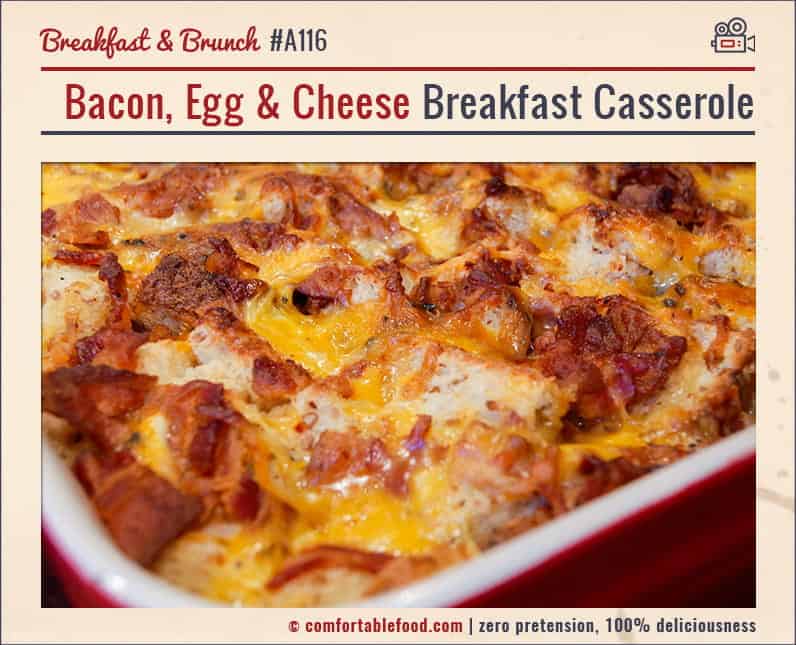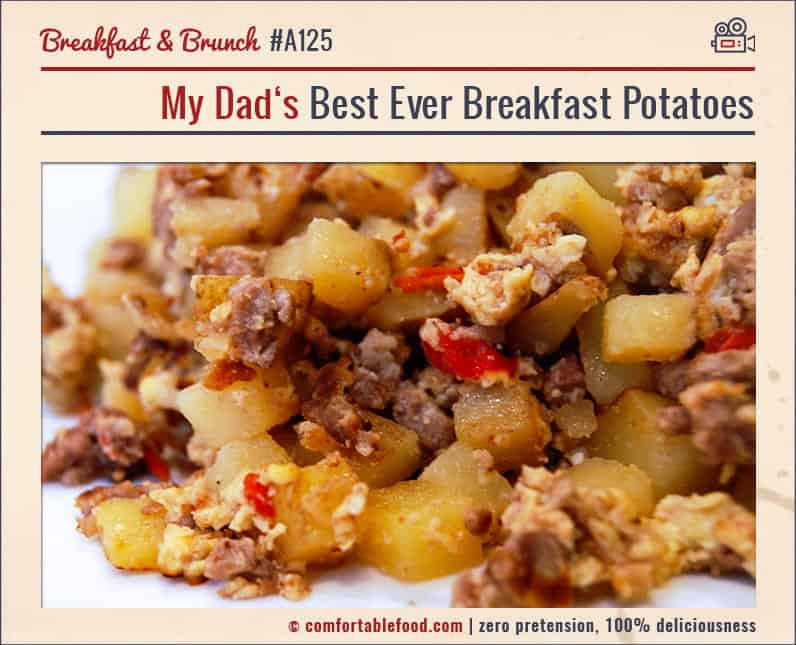 Les Crepes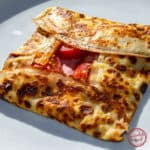 Prep Time: 5 minutes
Cook Time: 15 minutes
Serving: 1 dozen
Print
Nutrition facts

(per portion)
Nutrition facts
(per portion)
Calories: 117
Carbohydrate Content: 18g
Cholesterol Content: 31mg
Fat Content: 2.9g
Fiber Content: 0.6g
Protein Content: 4.4g
Saturated Fat Content: 1g
Serving Size: 12
Sodium Content: 127mg
Sugar Content: 2g
Ingredients
how to
Put the flour, salt, eggs, oil and a bit of the milk in a bowl and mix well.
Slowly whisk in the remaining milk, then mix in the vanilla extract.
Heat a non-stick skillet over medium-high heat and using a ladle, pour enough of the mixture to just cover the bottom of the pan.
When the crepe slides easily in the pan and starts to curl in at the edges, (about 2 minutes), flip it and cook the other side for about 30 seconds, then remove it and fill with your choice of ingredients.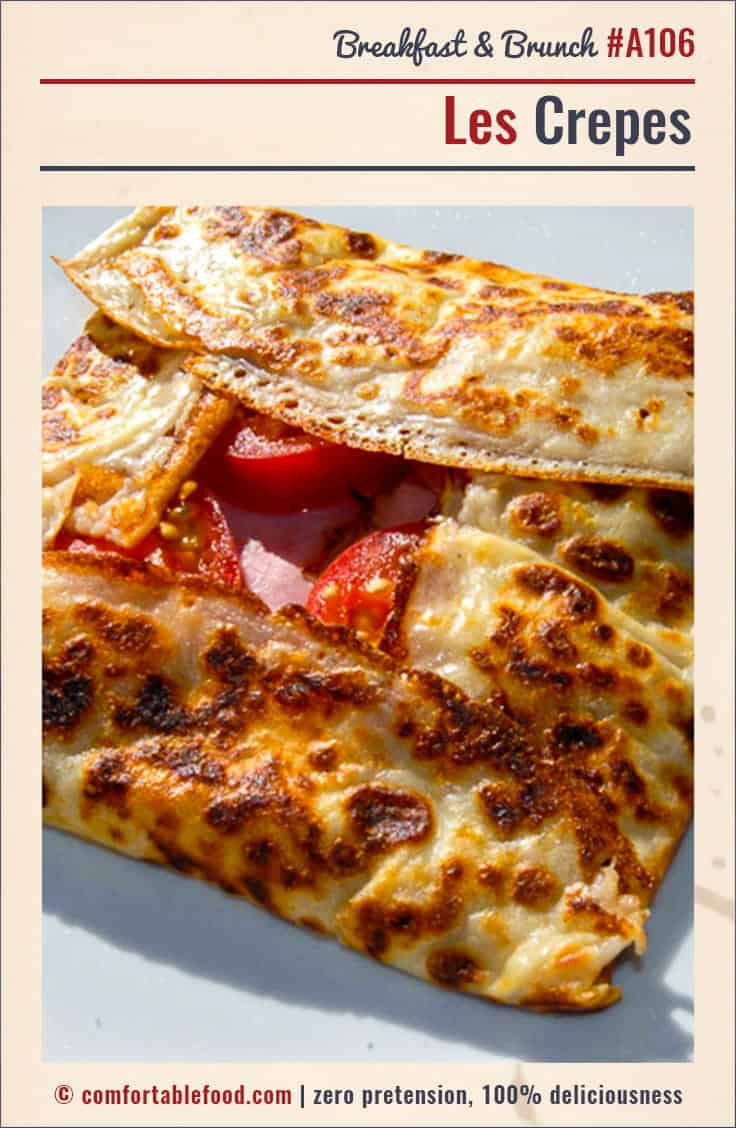 this post contains affiliate links