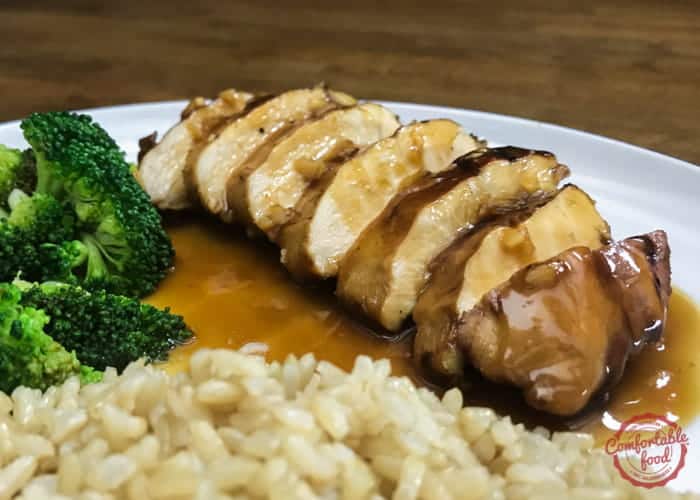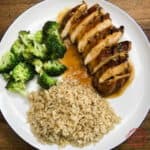 The sweet and salty in this chicken teriyaki recipe are perfectly balanced and the marinade makes the chicken so tender and delicious.  The flavors all blend together so well, the ginger and garlic add such depth.  This recipe calls for chicken breasts, but use any pieces you want - thigh meat would be great.   For summertime fun you can also marinate this and cook it on the grill.
here's a video showing how to make it:
Ingredients
how to
In a small bowl, whisk together the sugar, soy sauce, mirin, vinegar, sesame oil, garlic, ginger and red pepper.
Place the chicken breasts in a large zip lock bag and pour in the sauce, shake the bag well to make sure they are well coated in the marinade.
Marinate in the refrigerator for at least two hours, shaking the bag frequently.
Heat the oil in a large skillet over medium high heat.  Use tongs to remove the chicken from the bag, reserving the marinade.
Cook the chicken on both sides until cooked through, about 5 - 6 minutes per side, then remove from heat.
While the chicken is cooking, finish the sauce.  Pour the marinade into a small saucepan, and put over medium heat.
Whisk the cornstarch into the water, then add this to the marinade.  Bring to a boil, then reduce heat and simmer, stirring often - until the sauce begins to thicken.
Slice the chicken breasts and brush liberally with the sauce  -  serve with Asian vegetables and white rice.