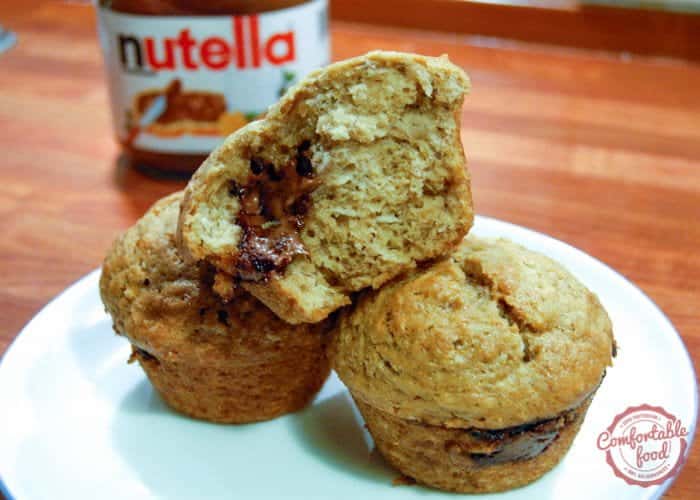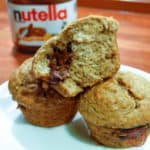 These muffins encompass one of the best flavor combinations ever - banana, nutella and coconut.  Not too sweet, but perfectly rich and balanced, they're the perfect accompaniment to a cup of tea or coffee.
Ingredients
how to
Preheat oven to 350 degrees F (175 degrees C).
Line a 12 cup muffin tin, or spray with cooking spray.
In a large bowl, beat together the sugars, oil and egg until light and creamy.  Stir in the bananas, coconut, and vanilla.
In a separate bowl, whisk together the flour, baking soda and salt, then add this to the wet mixture and mix together until smooth and combined.
Fill a muffin tin just under halfway full, then add 1 banana slice and a spoonful of nutella, then add some more batter to cover the nutella and fill the muffin cup.
Bake for about 20 minutes or until a toothpick test comes back clean.
Allow to cool about 10 minutes in muffin tin, then remove to cool completely on wire racks.