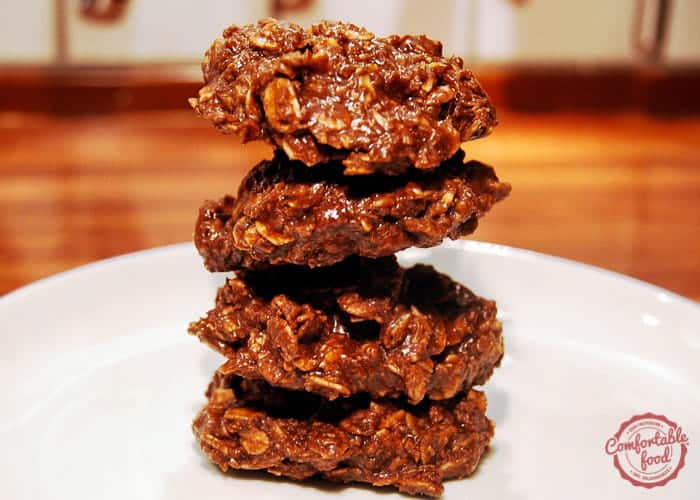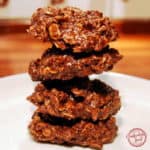 When I was growing up, we called these no-bake cookies 'globs' - for obvious reasons. These cookies are so quick and easy to make, and they're a great way to introduce a young one to cooking. The Nutella adds great flavor, and the peanut butter is essential for blending the flavors together.   These no-bakes are really sugary sweet.  And delicious.
Ingredients
how to
In a medium saucepan stir together the sugar, cocoa powder, butter and milk.
Put over medium high heat and bring to a boil, stirring frequently.  Boil for 1 minute, then remove from heat.
Stir in the Nutella, peanut butter, vanilla, salt, oats the optional coconut.
Drop by spoonfuls onto waxed paper lined plates or a cookie sheet and put in the fridge to harden.