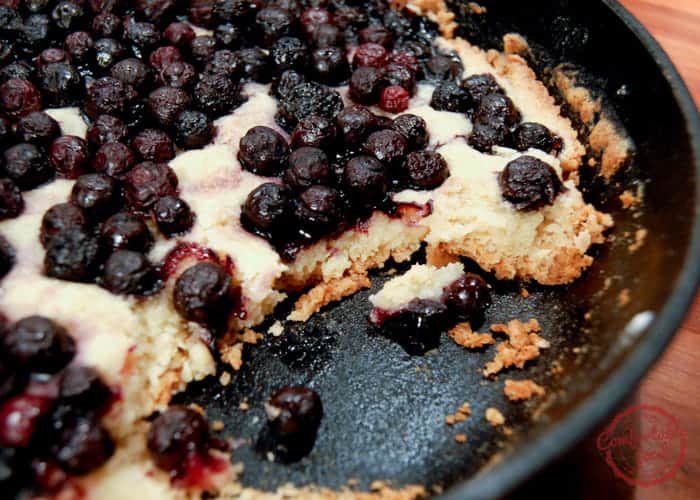 This blueberry cake is such an easy dessert - it requires very few ingredients and only one dish to mix and cook it in, so cleanup is a cinch.  This is an old Swedish recipe, passed down in my family for generations.
Ingredients
how to
Preheat the oven to 425 F (220 C).
Put the butter in a cast iron skillet or pie dish and place it in the oven until the butter is melted.

 
Carefully remove the hot dish from the oven.

  

Stir the vanilla into the hot butter, then add the dry ingredients and use the spoon to mix it all together into a dough, spreading it evenly across the bottom.
Sprinkle the blueberries on top and bake for about 25 - 30 minutes, until golden brown and set.  Serve warm with whipped cream or vanilla ice cream.