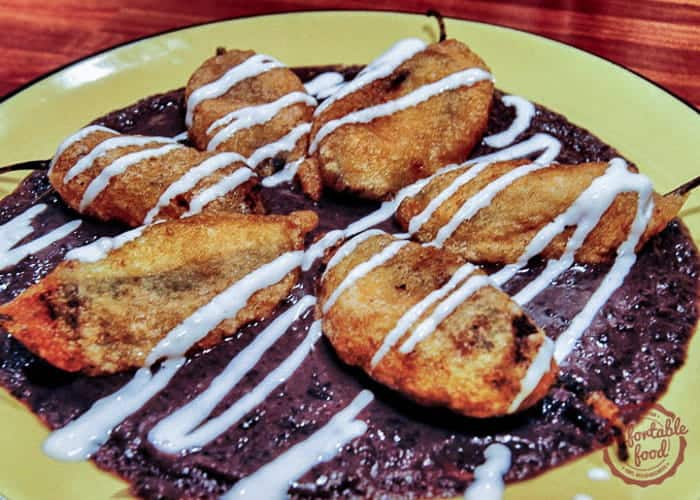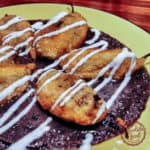 This recipe for jalapeños rellenos is super simple  and very traditionally  Mexican.  Served with fresh corn tortillas, a little avocado and some black bean sauce these authentic jalapeño poppers make for a very impressive appetizer.
Ingredients
how to
Cut each jalapeno lengthwise and scoop out the seeds and pith with a small spoon.
Stuff each jalapeno with cheese, then secure with a toothpick and refrigerate until ready to use.
Put some oil in a skillet - about 1/2 an inch, and heat over medium heat.
While the oil is heating, beat the eggs whites in a large bowl until foamy.  And the pinch of salt and continue to beat until soft peaks form.
Sprinkle the flour on a small plate, then coat each jalapeno in flour, then dip in the egg whites and carefully place in the hot oil.
Fry, turning them once, for about 3 minutes - or until golden.
Serve with black bean sauce (puree some black beans with a little of their water until thin), sour cream, avocado and fresh tortillas.