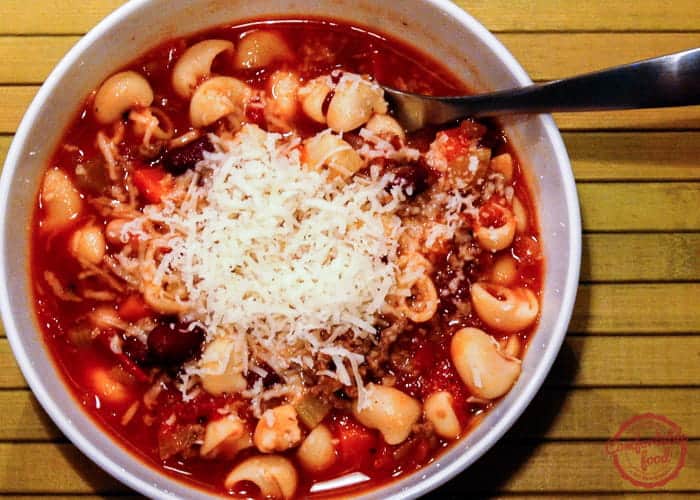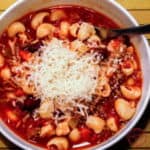 Pasta e Fagioli is classic Italian comfort food.  It is insanely delicious, and it's perfect on a chilly evening.  This soup is hearty and filling, but not too heavy - it's just right.  Be careful to not let the pasta overcook or it will get mushy - don't forget that the pasta will continue to cook after you've removed it from the heat.
Ingredients
how to
Heat the oil in a large soup pot over medium heat, then add the carrots, onions, and celery - generously add salt and pepper and cook until soft, about 4 minutes.
Increase the heat to medium high, add the ground beef and cook until brown.
Stir in the remaining ingredients (except the pasta), bring to a boil, then reduce heat and simmer for about 20 - 30 minutes, until the carrots are not quite tender.
Add the pasta and cook until for a couple more minutes, then remove from heat and let sit - be aware the pasta will continue to cook as the soup rests and can get over cooked very easily - if the soup thickens too much as it rests, just stir in some water to thin it out.
Serve with freshly grated Parmesan cheese.