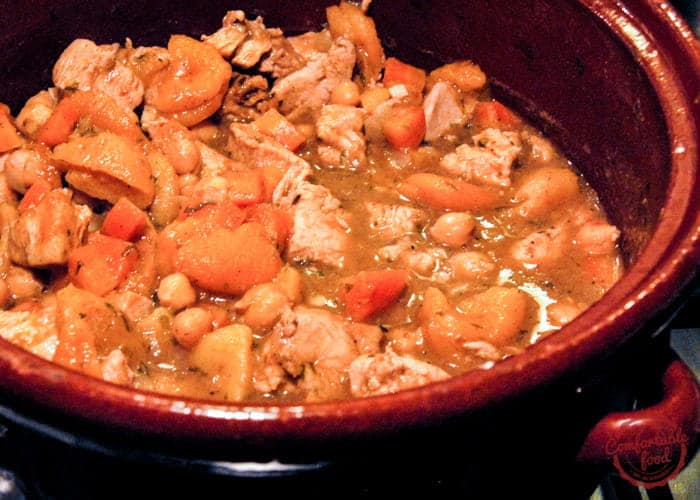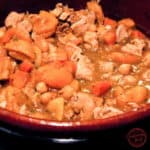 This dish is so flavorful and delicious - it has been one of my stand-by 'winter evening comfort food' recipes for years.  The spices blend together perfectly and give the illusion that it took hours to make, while in reality it is so quick and simple.  I love the combination of textures and colors, and it's just saucy enough to leave something to sop up with a good flat bread or naan.  I usually serve this with couscous or bulgur, but it is just fine with white or brown rice.  If you want to really impress some guests or your family - make this dish, you won't regret it.  🙂
Ingredients
how to
Heat the oil in a Dutch oven or heavy bottomed pot over medium heat.
Add the onion, carrots and garlic and cook until beginning to soften, about 5 minutes.
Stir in the spices, and cook and stir for about 2 or 3 minutes.
Increase the heat to medium high and add the chicken, cook for about 2 or 3 minutes, or until the chicken is cooked on the outside.
Stir in the chicken broth, cilantro, and apricots then cover, reduce heat to low, and simmer for 25 minutes.
Add the garbanzo beans and cook, uncovered, for about 10 more minutes.
Serve with a hearty grain, like couscous or bulgur and some flatbread, pita, or naan.