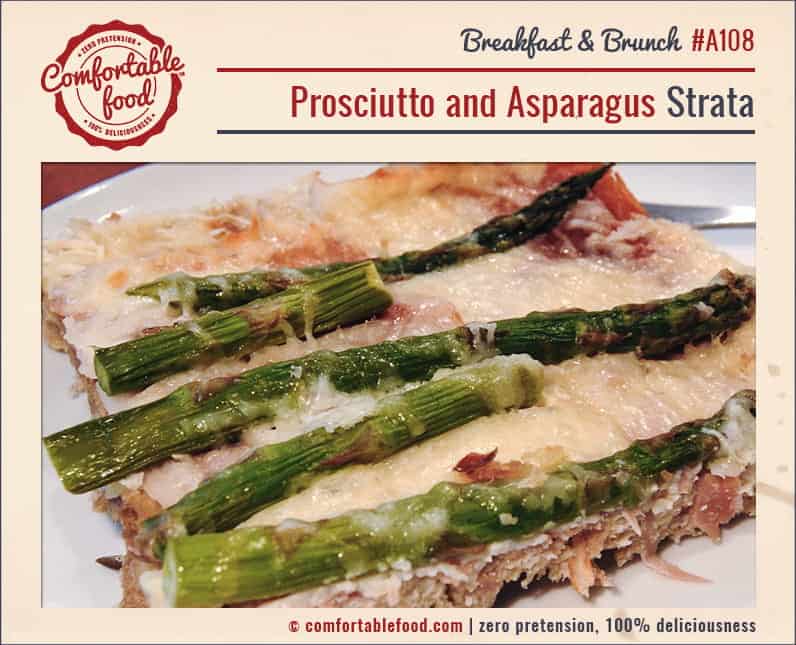 This Prosciutto and Asparagus Strata is the perfect Italian inspired brunch food.  It's so easy to just throw together the night before, then bake right before your guest arrive.  The flavors of the cheese and prosciutto make it seem much more time consuming and fancy than it really is.  🙂
You can use leftover bread if you have it, I recommend using a very hearty bakery bread rather than a grocery store industrial loaf.  Using good bread, good ham, and good cheese will help to guarantee  some serious wow factor for any breakfast/brunch.
Prep time is about 10 minutes, and they bake for about 1/2 and hour. They're best served straight out of the oven, so a little time and planning and you can serve your fabulous brunch guests this Italian deliciousness right when they arrive. 😉
some other quick and easy breakfast recipes: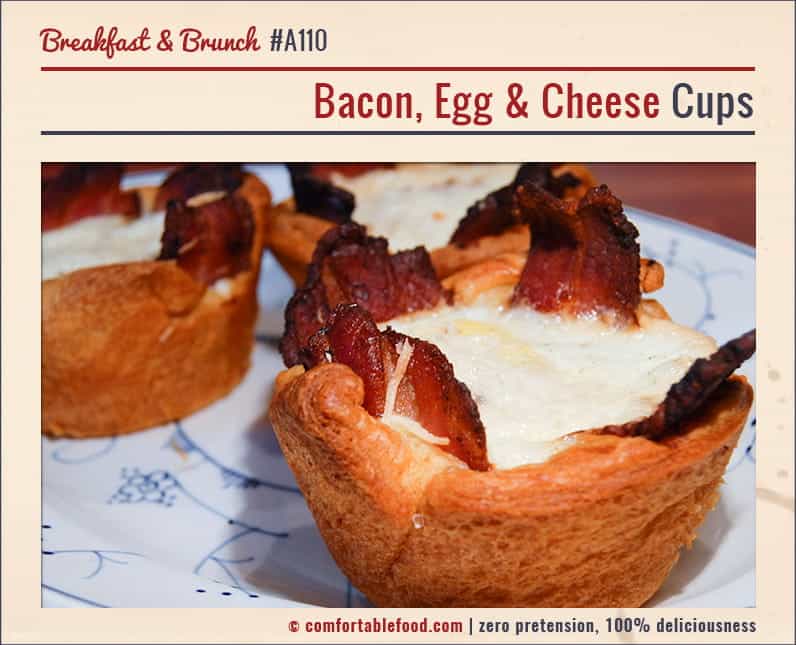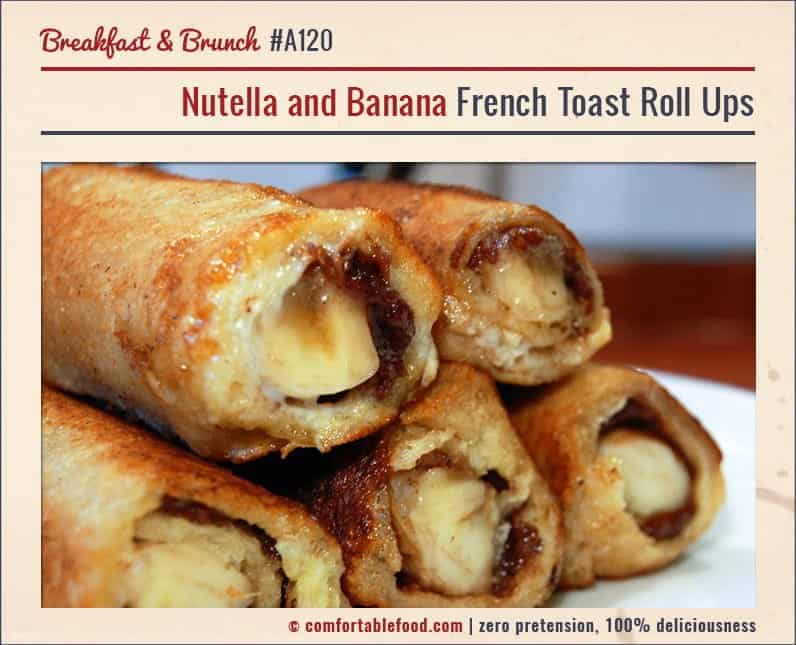 Prosciutto and Asparagus Strata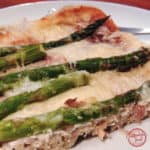 Print
Nutrition facts

(per portion)
Nutrition facts
(per portion)
Calories: 227
Carbohydrate Content: 7.6g
Cholesterol Content: 151mg
Fat Content: 13.4g
Fiber Content: 0.7g
Protein Content: 20.5g
Saturated Fat Content: 5.7g
Serving Size: 6
Sodium Content: 1329mg
Sugar Content: 2.9g
Ingredients
how to
Arrange the slices of bread in the bottom of a casserole dish, packing them together as closely as possible.
Whisk the eggs and milk together in a large bowl, generously salt and pepper, stir in about 3/4 of the Pecorino, then pour about 1/2 of this mixture over the bread slices.
Place the prosciutto slices over the bread, covering the entire area, then arrange the asparagus spears on top.
Pour the remaining egg mixture over the top, and sprinkle with the remaining cheese.
You can either bake the strata now, or cover it with plastic wrap, let it sit overnight in the refrigerator, and cook it for breakfast.
 Bake in a 350 F (175 C) oven until set, about 30 minutes - allow to cool before serving.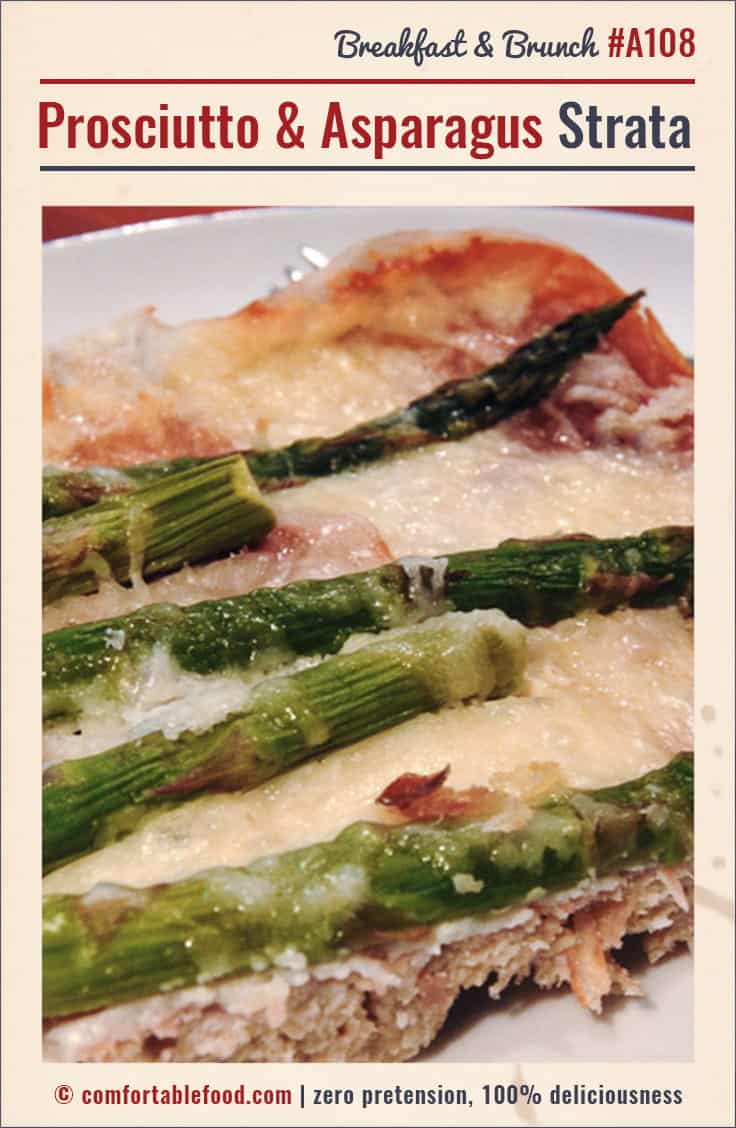 this post contains affiliate links