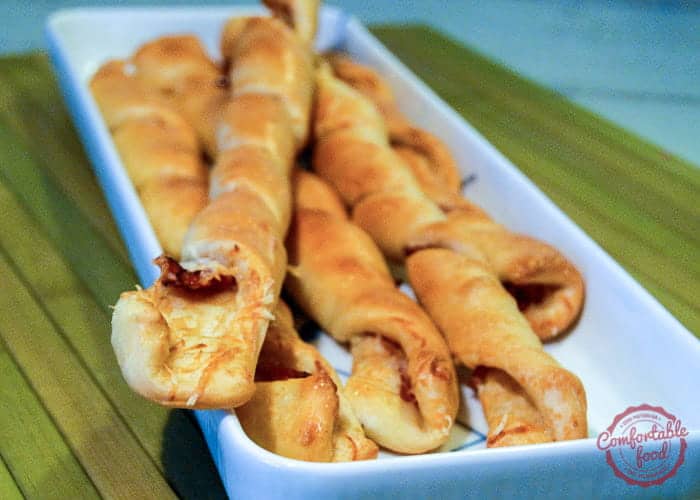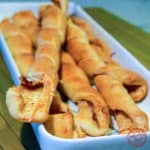 Want to kick breadsticks up a notch or two?  Then you should definitely check out these Parma Sticks - they are the best breadsticks ever.   They are so good - chewy and crunchy and cheesy and the ham adds amazing flavor.    Use a store bought pizza dough - or make your own.
Ingredients
how to
Pre heat the oven to 400 F (200 c) and roll the pizza dough out so it is very thin, about 1/8".
Brush the mustard all over the dough, then cut it into 10 equal sized strips, from top to bottom with the wide side of the dough on top.
Place a slice of ham on each strip, sprinkle with cheese, and evenly twist each piece around a few times.
Whisk the egg with 1 tbsp of water, and brush each breadstick well.  Bake for about 12 - 15 minutes, until golden brown.
Serve by themselves as an appetizer, or on the side of any pasta dish.