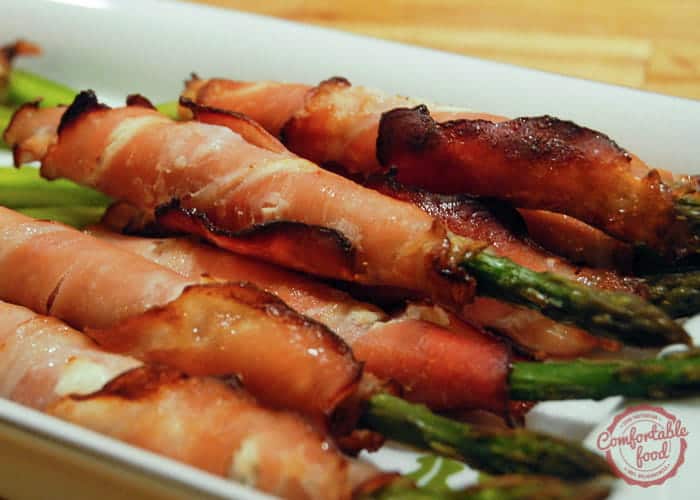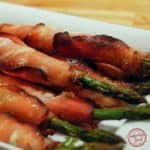 hit.  They are so easy and quick to prepare, and taste so good.  Be sure to use a good quality Prosciutto or Spanish Jamon Serrano - it will make a difference.
The snap of the asparagus with the crispy ham and the creamy cheese combine perfectly to make this a definite go-to appetizer for any nice dinner or brunch.  And they're so super easy.  ; )
Ingredients
how to
Grab each piece of asparagus at the top and bottom, then gently bend until the bottom part of the stalk breaks off, then discard the bottom stem.
Using a vegetable peeler, peel off about one inch of the skin at the bottom of the asparagus spears, then steam or drop them in boiling water for about 1 - 2 minutes, until they turn bright green, but maintain a crisp texture.
Spread a generous amount of cream cheese onto the ham, then wrap it tightly around each asparagus spear.
Bake on a baking paper lined tray in a 400 F (200 C) oven for about 20 minutes, or until crispy, turning occasionally.
Serve warm.