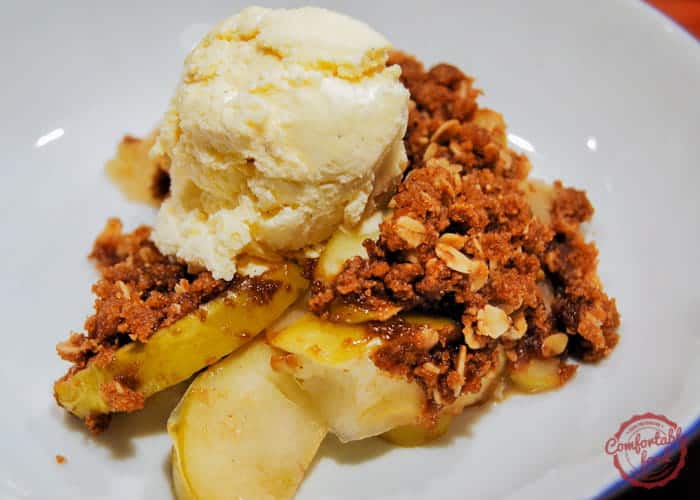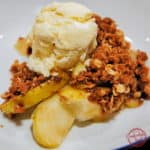 This recipe for apple crisp could not be easier to throw together.  It's completely delicious (especially with ice cream) and impossible to mess up - it comes out perfect every time.
Ingredients
how to
Preheat the oven to 375 F and grease an 8" x  8" pan.
Place apple slices in bottom of pan and set aside.
In a medium bowl, mix together the remaining ingredients well, then sprinkle over the apples.
Bake for 30 minutes, or until the apples are tender and the topping is golden brown.  Serve warm with vanilla ice cream.