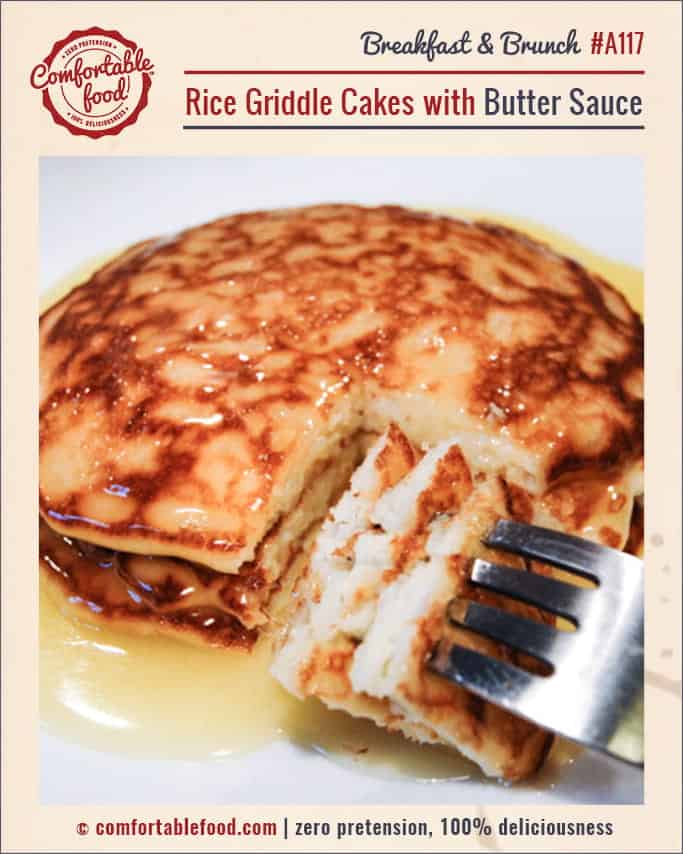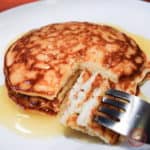 It's not possible for me to love these Griddle Cakes more.  It's the combination of this ridiculously rich and sweet butter sauce poured over these light and fluffy - yet substantial pancakes that just makes me drool.  They're insanely good.

This is another recipe of my mothers that I grew up with, and writing this right now I can smell the sauce and I'm salivating.  If you've had these before, let me know your thoughts in the comments.  If you haven't, try them and tell me that they're not the best things ever.  😉




are you a pancake addict like me?  check these out:
Ingredients
how to
make the griddle cakes:
Mix together the milk, rice and salt.  Stir in the egg yolks, butter and flour until combined.  Gently fold in the egg whites.
Cook on a hot griddle about 2 - 3 minutes, or until bubbles form, then flip and cook for another minute or two.  Keep in a warm oven until all the batter is cooked.
make the butter sauce:
Mix all ingredients together in a small sauce pan, and cook over medium heat until the sugar is dissolved and the sauce begins to thicken.
this post contains affiliate links