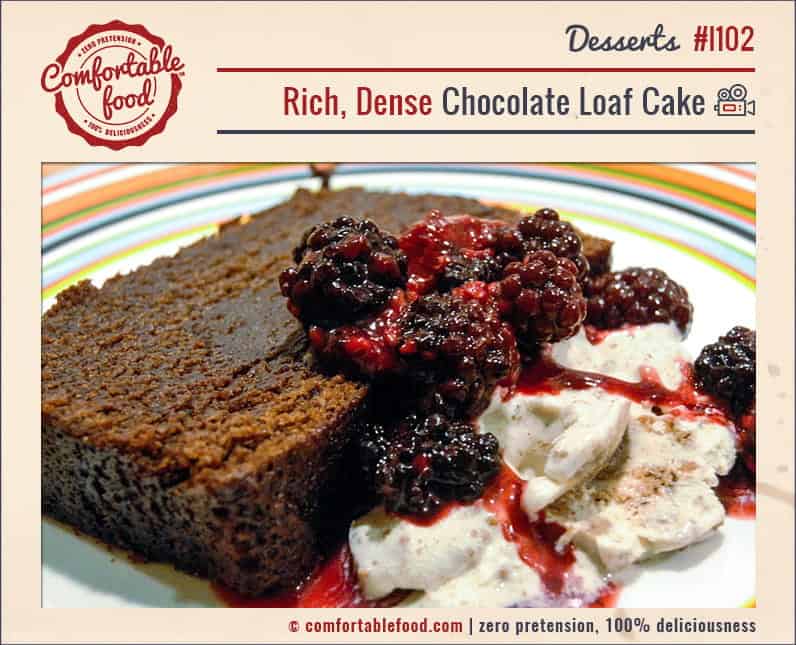 I originally tried this Easy Chocolate Loaf Cake Recipe from Nigella Lawson, and turns out I loved it so much I decided to modify it (a little bit) and post it here on my site. I couldn't believe how simple this recipe was to make, but how delicate and perfectly chocolatey the cake turned out!
I'm a chocolate cake fanatic, so I knew I wanted to make this recipe my own a bit and share it with y'all cause seriously it's one of the best I've had. Very few ingredients, and chances are you have them all in your kitchen right now. The flavor and texture is great – this cake works perfectly for any night after dinner, but it's also dense enough that it's just great in the afternoon with a nice cuppa tea or jo. YUM. 🙂 


When I say it's easy I mean it – prep time is only 15 minutes, and it doesn't bake that long, only about ½ an hour, so it's ready to serve (warm) well under an hour. A nice scoop of pure vanilla ice cream melting on top of a warm slice of this Chocolate Loaf Cake and oooooh man you're gonna be in heaven.



here are a couple other delicious dessert ideas:
here's a video showing how simple this Chocolate Loaf Cake is to make:


Rich, Dense Chocolate Loaf Cake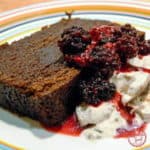 Print
Nutrition facts

(per portion)
Nutrition facts
(per portion)
Calories: 544
Carbohydrate Content: 60.4g
Cholesterol Content: 108mg
Fat Content: 31.7g
Fiber Content: 1.4g
Protein Content: 5.7g
Saturated Fat Content: 20.1g
Serving Size: 8
Sodium Content: 366mg
Sugar Content: 42.3g
Ingredients
how to
Preheat the oven to 375 F (190 C) and grease, then line a loaf pan with baking paper, then grease the paper.
Using an electric mixer, cream together the butter and the sugar, then mix in the eggs and vanilla.
Using a spatula, gently fold in the melted (and cooled) chocolate.
Stir the baking soda into the flour, then use your spatula to gently fold the flour mixture in, alternating every little bit with a spoonful of the boiling water, until the batter is smooth and liquid.
Pour the batter into your prepared loaf pan and bake for 30 minutes, then turn the oven down to 325 F (160 C) and bake for about 20 minutes more.  (the cake should not appear to be cooked through, a toothpick test should not come out clean, but when you tilt the pan you should not see much swelling, if you do, cook for an additional 5 minutes)
Put the pan to cool on a wire rack, and let it cool completely. (most likely the cake will fall in the middle, as loaf cakes tend too, but no worries, it is just space to fill with fruit sauce or vanilla ice cream ; )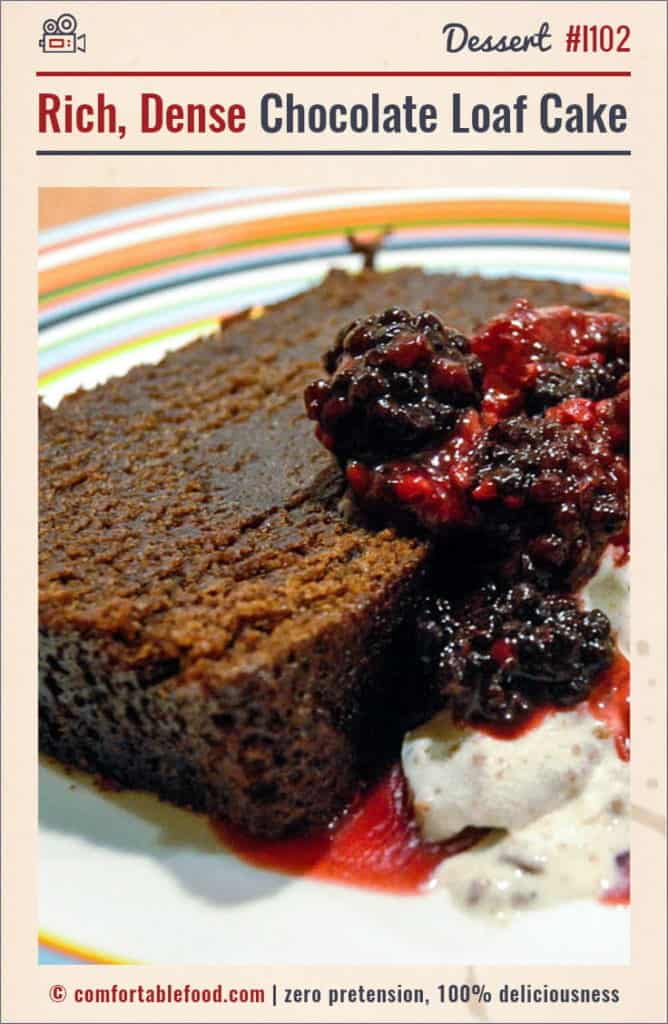 (this post contains affiliate links)