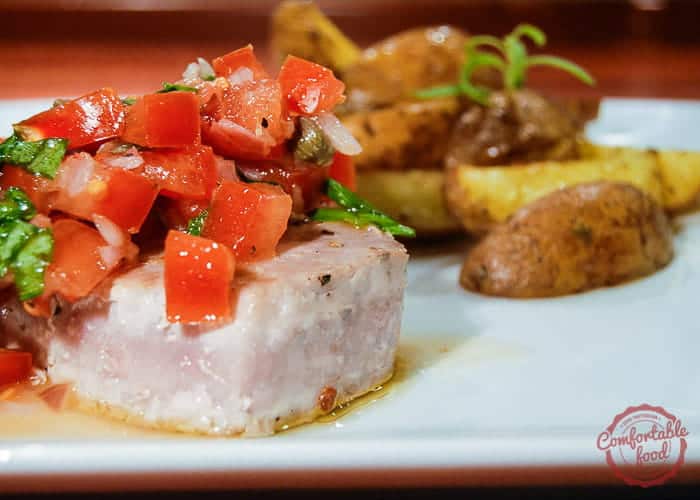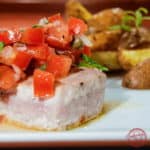 Fresh tuna is so good for you, and a seared tuna steak can make such a delicious dinner.  This one's topped with a zesty salsa of lemon and capers - a perfect accompaniment to the fish.  There's some basil to add extra flavor and served with some roasted potatoes on the side, this is a perfect meal.
Ingredients
how to
In a bowl, add the diced tomatoes, shallot, capers and basil, then toss well.  Drizzle over the olive oil and lemon juice, generously salt and pepper, then toss to coat thoroughly.  Allow to sit as long as possible before using, tossing occasionally.
Rub each tuna steak on both sides with olive oil, and generously salt and pepper them.
Heat a heavy bottomed (or cast iron) skillet over medium high heat.
Add the steaks, and sear on each side for about 1 - 2 minutes, depending on how well you want them cooked.
Transfer to dinner plates, use a slotted spoon to top with salsa.